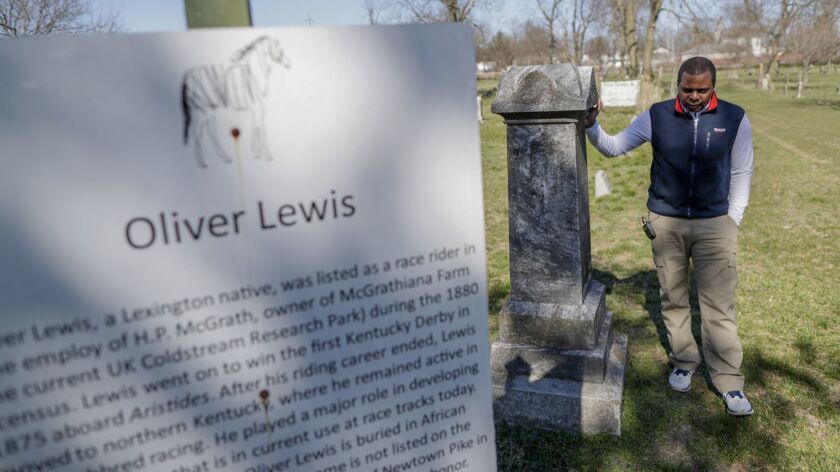 Tucked off a quiet two-lane road lined by towering oak trees in Lexington, you'll find African Cemetery No. 2, the burial site of many of Kentucky's first — yet often least remembered — jockeys and horse trainers.
The headstones — cracked, chipped, crumbled — rise sporadically across eight acres of dried grass. Mold and wind have eaten away at the slabs of stone, but if you kneel close enough, maybe wipe a palm across the faded inscriptions, family names emerge.
Lewis
Perkins
Murphy
These men were legends. They were firsts.
For the 145th running of the Kentucky Derby, "Arrive Early, Leave Late" takes a different turn, as national correspondent Kurtis Lee talks about the little-known story of the African American jockeys who rode to victory in the early days of Churchill Downs.
COLUMN ONE: In a neglected cemetery lie black jockeys who helped create the Kentucky Derby »
Behind the story: How a drive through rural Kentucky led to a mostly forgotten part of black history »
The Times launched "Arrive Early, Leave Late" in October to take listeners closer to the action of L.A.'s home teams. Hosted by Beto Durán and featuring The Times' award-winning reporters and columnists, the podcast combines in-depth interviews, the best moments from the games and a look inside the front offices.
Subscribe to "Arrive Early, Leave Late" on iTunes »
---