Nine months after back surgery, Rams kicker Greg Zuerlein showed he has made a full recovery.
Zuerlein kicked four field goals in the Rams' 33-13 season-opening victory over the Oakland Raiders, and on Wednesday he was named the NFC special teams player of the week.
Zuerlein missed his first field-goal attempt, from 46 yards, but then made kicks from 20 yards in the second quarter, 28 in the third and 55 and 20 yards in the fourth.
"He responded after missing one earlier in the game," coach Sean McVay said, adding that on the 55-yard attempt, "There was no hesitation."
Zuerlein led the league in scoring last season with 158 points. He made 38 of 40 field-goal attempts and was voted to the Pro Bowl.
The Rams play the Arizona Cardinals on Sunday at the Coliseum.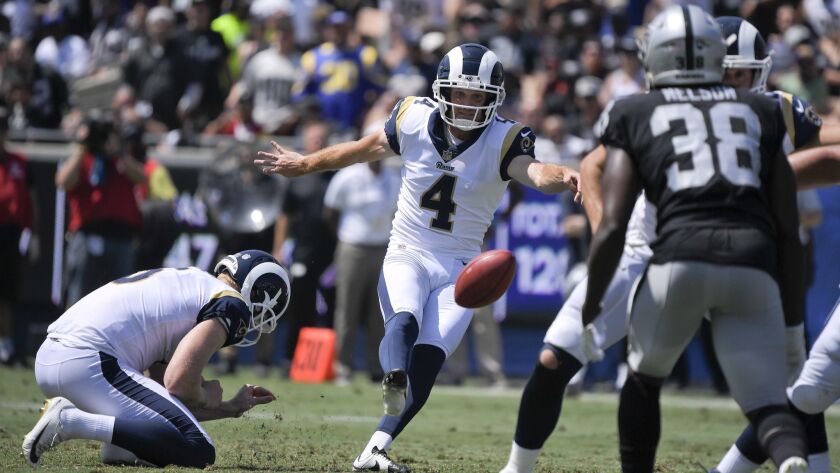 ---