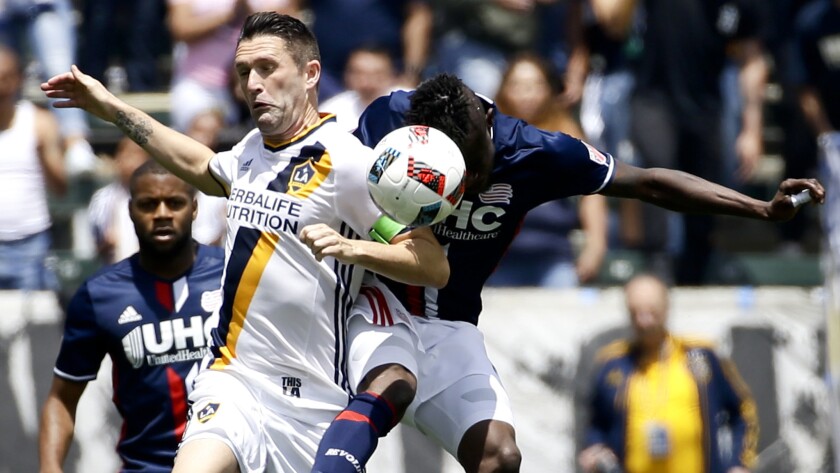 GALAXY at PHILADELPHIA UNION
When: Wednesday, 4 p.m. PDT.
Where: Talen Energy Stadium.
On the air: TV: TWCSN, TWC Deportes; Radio: 1330.
Records: Galaxy 5-1-3, Philadelphia 4-3-1.
Update: Robbie Keane summed up his comeback from knee surgery Sunday in two words: "I'm back," the Galaxy captain said after scoring two goals in 60 minutes against the New England Revolution. Wednesday's game will test that confidence since it will be Keane's second in four days, with a cross-country flight in between. It will also test Keane's 35-year-old teammates, Steven Gerrard and Ashley Cole. Gerrard, who had been sidelined with a groin strain, played 30 minutes Sunday, scoring a goal. Meanwhile Cole, who missed that game with a red-card suspension, has struggled to adapt to travel in the MLS and the trip to Philadelphia is the Galaxy's longest of the season to date. Galaxy midfielder Nigel de Jong will miss the game with a knee injury. Yet despite all the drama, the Galaxy are riding a league-best seven-game unbeaten streak and could move into first place in the Western Conference with a win and a Colorado Rapids' loss or tie Wednesday. But the Galaxy have struggled on the road, winning just once in four tries and scoring just five goals. Philadelphia is unbeaten at home.
---