Following in the footsteps of Cristiano Ronaldo and Brandi Chastain, Mohamed Salah is the latest soccer star whose image wasn't quite nailed by a sculptor.
A statue of the 26-year-old Egyptian who plays striker for Liverpool was unveiled Sunday during the World Youth Forum in Sharm al-Sheikh, Egypt. It shows Salah with his curly hair standing with his arms outstretched, his signature celebratory pose.
But the resemblance seems to end there. Here's Salah: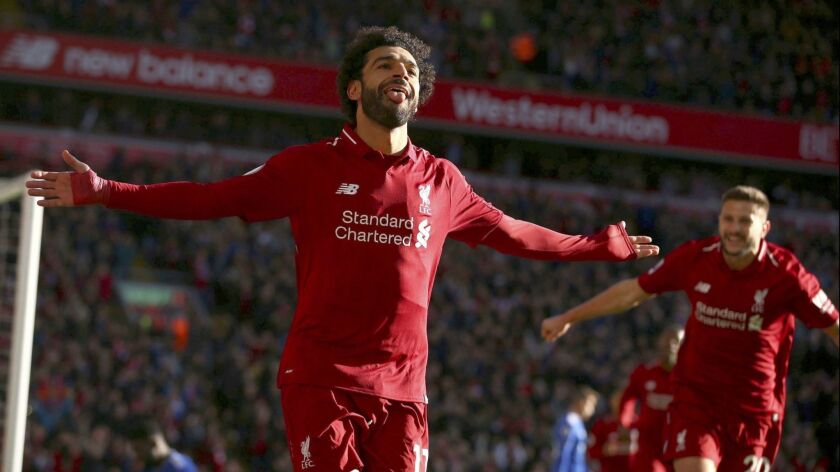 And here's the statue, created by artist Mai Abdullah: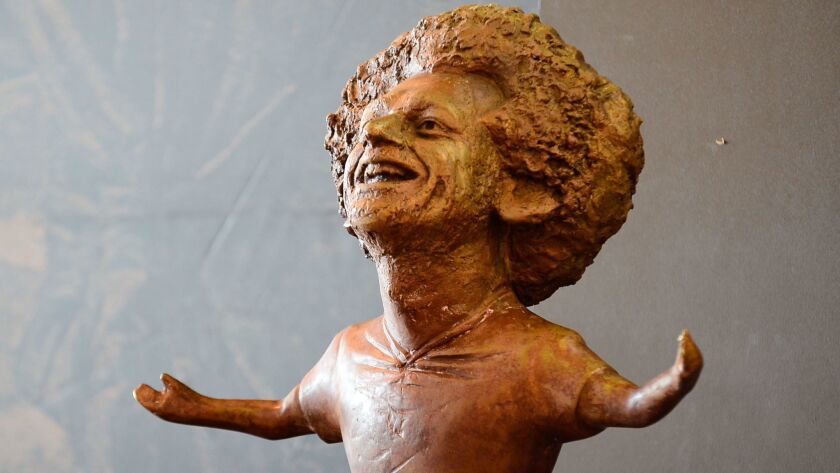 Salah has yet to comment on the statue, but folks on social media have had plenty to say.
"The negative comments will not frustrate or have an effect on me," Abdullah wrote on Facebook, "but I do hope that people would learn the art of polite and respectful criticism."
Twitter: @chewkiii
---