World Cup: World Cup goals are coming from surprising places, at dramatic times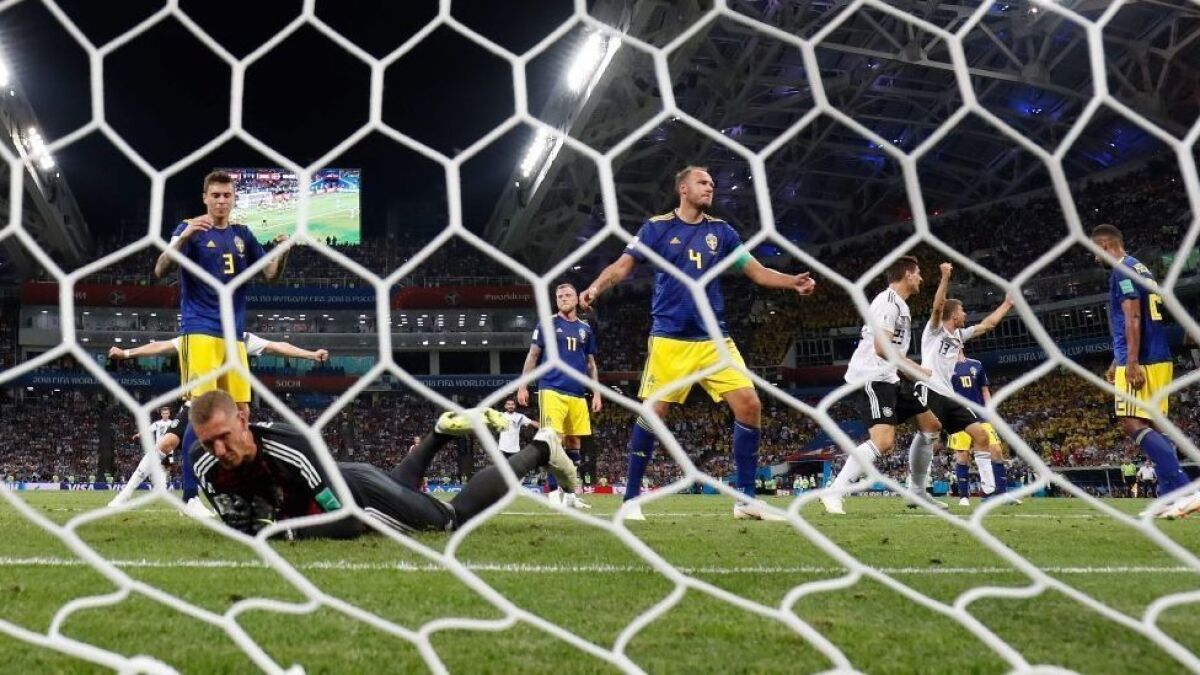 Reporting from moscow —
Through the first 32 games, there have been 85 goals scored, an average of 2.7 per game, matching the 2014 tournament in Brazil.
But it's not so much the number of goals that have been scored as it is how and when some of them happened that is surprising, with 12 coming in stoppage time, either at the end of the first half or at the end of the game, and 13 coming on penalty kicks, one more than were scored from the spot in all 64 games in 2014.
Belgian coach Roberto Martinez, whose team is tied for the tournament lead with eight goals in two games, credits the Video Assistant Referee (VAR) protocol for the rise in penalty-kick goals.
"It's brought a good, honest assessment of what happens in the box," he said. "There are more penalties. There are more situations that they get a little bit more punished."
Raising Kane
With two goals against Tunisia and a hat trick in England's 6-1 victory over Panama on Sunday, Harry Kane has five goals in 153 minutes.
That is as many as Lionel Messi of Argentina has scored in 17 World Cup games dating to 2006.
Messi, who turned 31 on Sunday, will get a chance to break the tie with Kane on Tuesday when Argentina, facing elimination, plays Nigeria.
Argentina's surest path to the next round is to beat Nigeria and hope for an Iceland loss or tie against Croatia.
kevin.baxter@latimes.com | Twitter: @kbaxter11