Galaxy and LAFC fail to wrap up MLS Cup playoff berths
The bar for qualifying for the MLS playoffs isn't a high one: finish in the top seven in the 13-team Western Conference and you're in.
More teams make that than miss it.
On Sunday the Galaxy and LAFC wound up in the minority, with the Galaxy battling to a 3-3 draw in Carson but losing their playoff spot to a late score 1,600 miles away in Kansas City while LAFC was blown out in its must-win game in Colorado 5-2.
For the Galaxy, the results were crushing. The team didn't drop below the playoff line until the final five minutes of the season — and that was the result of something that happened two time zones away, with Damir Kreilach scoring five minutes into stoppage time to give Real Salt Lake a 1-0 win over Sporting Kansas City.
That wouldn't have mattered had the Galaxy won. But the draw left it tied with RSL for the final playoff spot — a spot that went to Salt Lake on the first tiebreaker, total wins.
Major League Soccer plans to start the 2022 season in late February and end in early October with the World Cup starting in November.
"We're in a playoff spot the entire season," Galaxy coach Greg Vanney said. "We spent five minutes of the season not in the playoffs. And now we're out.
"To not make the playoffs is going to drive me crazy for 10 months until we can get back to the opportunity to be in the playoffs."
Added forward Javier "Chicharito" Hernández, who twice erased one-goal deficits in the second half: "It's obvious we didn't deserve to be in the playoffs. We set a goal we couldn't achieve. It is a very important lesson, [a] very painful one."
Painful because it should have never come down to one goal. Not after the Galaxy opened the season with seven wins in their first 10 games. But they won just two of their final 15, going 2-6-7 since mid-August.
So the playoff berth didn't slip away in Kansas City on Sunday. It slipped away in San Jose in August when a late own goal resulted in a loss. It slipped away in September in Salt Lake City on a game-deciding goal late in stoppage time. It slipped away in a shutout loss earlier this fall to last-place Austin.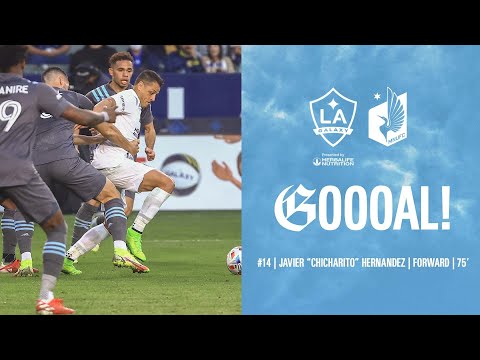 "We couldn't survive the naive sort of plays over the course of the season that cost us goals," a downcast Vanney said. "I think of the plays that could have been the difference. All the plays that you have over the course of 34 games, plus stoppage time and everything else you can think of. All the 'could have been,' 'should have been.'
"But at the end we didn't do enough."
Slow starts have plagued the Galaxy all year and Sunday, with the season on the line, was no different, with Vanney's team giving up goals to Adrien Hunou and Robin Lod to fall behind 2-0 after 34 minutes.
The Galaxy haven't conceded the opening goal and come back to win since opening day but they gave Minnesota a scare, with Sebastian Lletget halving the deficit in first-half stoppage time and Hernández scoring twice in the second half, giving him 17 goals for the season. Only two players in MLS scored more.
The final goal, the Galaxy's last this year, came 13 minutes after Julian Araujo made the mistake that may ultimately have cost the team its second playoff berth since 2016, sticking his right leg in front of a Hunou shot from a difficult angle and deflecting it past keeper Jonathan Bond for an own goal.
Still with Real Salt Lake entering stoppage time needing a goal to overtake the Galaxy, Vanney thought his team was safe. Then word came down from the press box that RSL had scored with just seconds remaining in its game.
Chelsea star Christian Pulisic returns to the U.S. national team for World Cup qualifier with Mexico after missing three qualifiers with an injury.
The Galaxy had spent the entire season in a playoff spot and now, with regulation time expired, they were suddenly out.
"It was another like kind of 'oh crap' moment," Vanney said.
Or as Hernández called it, a learning moment.
"We need to realize that we are in the L.A. Galaxy. The aspirations, the accountability, it's massive, it's huge," he said. "We need to live up to our standards, starting with me."
LAFC went into its final game needing a win and some help to get into the playoffs and it got neither. Now it, too, faces a winter of reckoning.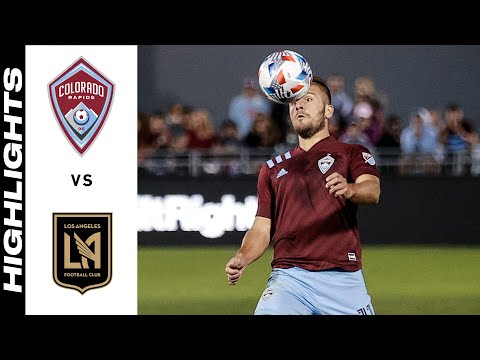 "At the end of every season there's important conversations. And when you had a disappointing year, those discussions take on a different tone," said coach Bob Bradley, who battled injuries to key players in the final season of his contract. "So we'll see what comes from all of them."
Jonathan Lewis had two goals, one in each half, for Colorado (17-7-10), which finished atop the conference standings for the first time. LAFC's goals came from Cristian Arango and Brian Rodríguez, though the team still trailed by two goals after each score.
With the loss, which ended a season-long six-game unbeaten streak, LAFC (12-13-9) finished with a losing record and missed the playoffs for the first time in the franchise's short history.
"We came up short. And that part is hugely disappointing," Bradley added. "The standards that we set for ourselves this year, we didn't meet those standards."