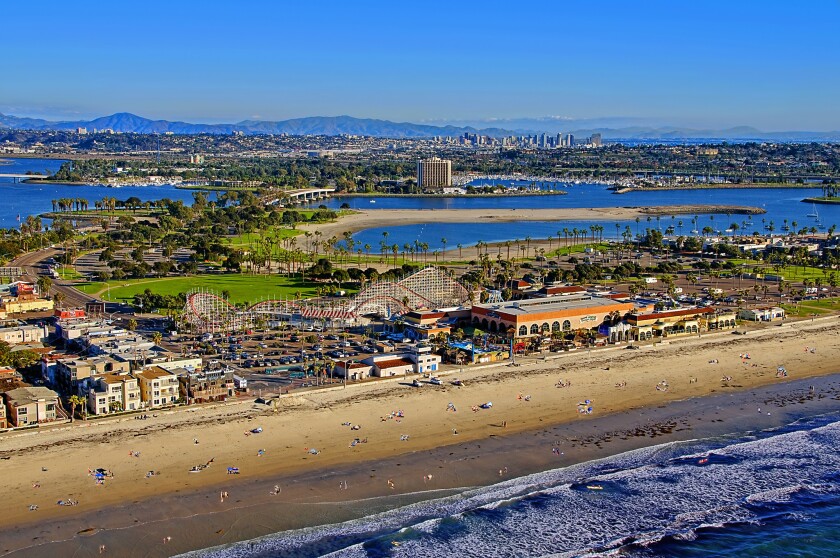 San Diego has won the right to host a new Olympic-style competition meant to be cost-effective and attractive to a new generation of fans.
The Assn. of National Olympic Committees awarded the first World Beach Games to the Southern California city at a conference in Washington on Friday.
"I think they have all the ingredients for the games," said Timothy Fok, an ANOC executive and International Olympic Committee member. "Not only the sun and sand, they live the games."
The event, scheduled for 2017, is expected to feature about 20 sports, including triathlon, skateboarding, surfing, jet skiing, as well beach versions of soccer, track and football.
Seventeen sports are proposed for a 62-acre stretch of Mission Beach and four others would take place on downtown piers.
Get the latest in sports with our free newsletter >>
After failing in an exploratory bid for the 2024 Summer Olympics, San Diego beat out Lima, Dubai and two Russian cities for the beach event.
"We don't have to manufacture sport, we don't have to manufacture fun," said Willie Banks, an Olympian and bid supporter. "That's our lifestyle."
MORE FROM SPORTS
L.A.'s Olympic bid gets help from Vice President Joe Biden
Penguins save the day after man snags puck thrown to kid
Oregon hides signals behind sheets in 3 OT win over Arizona State
---