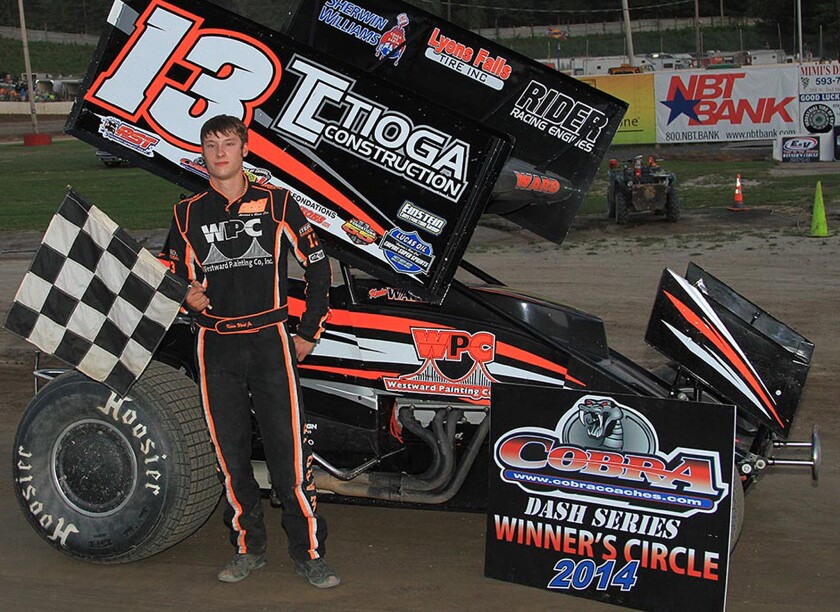 The family of Kevin Ward Jr., the 20-year-old driver struck and killed by Tony Stewart's car during a sprint-car race last month, said Wednesday that "this matter is not at rest."
The family's statement came hours after authorities announced that a grand jury in upstate New York decided not to indict Stewart in connection with the incident.
Ontario County (N.Y.) Dist. Atty. Michael Tantillo also disclosed that Ward was "under the influence of marijuana" at the time of the tragedy Aug. 9.
The family's statement hinted that Stewart, 43, eventually might face a civil suit.
"This matter is not at rest and we will pursue all remedies in fairness to Kevin," the statement said.
Ward and Stewart were racing side by side at Canandaigua Motorsports Park, a half-mile dirt track, when Ward's car crashed.
Ward climbed from his car, walked on the track and appeared to be pointing at Stewart in anger when he was struck by Stewart's car as Stewart came back around the track.
"Our son got out of his car during caution while the race was suspended," Ward's family statement said. "All the other vehicles were reducing speed and not accelerating except for Tony Stewart, who intentionally tried to intimidate Kevin by accelerating and sliding his car toward him, causing this tragedy.
"The focus should be on the actions of Mr. Stewart," it said.
Tantillo said Stewart, a three-time NASCAR champion, had faced possible charges of either second-degree manslaughter or criminally negligent homicide but that the grand jury found there was "no basis" to charge him.
Follow @PeltzLATimes for more motor racing news
---