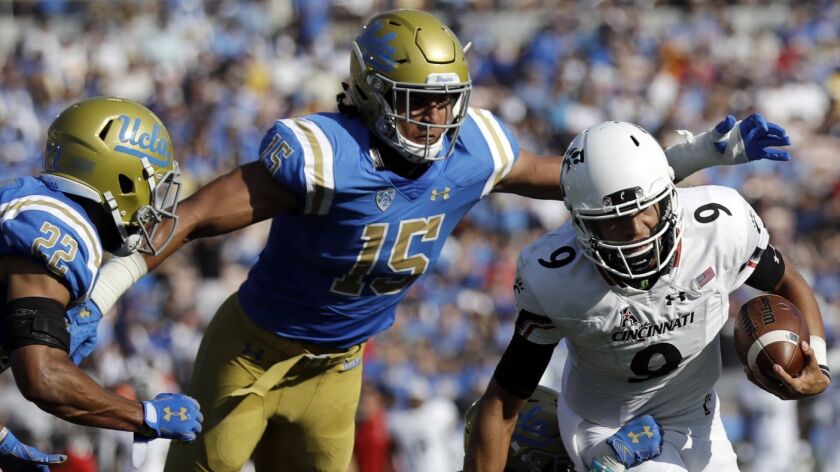 UCLA sophomore outside linebacker Jalean Phillips, one of the team's top pass rushers, has retired from football after his season was cut short by a concussion, a school spokesman said Saturday.
Phillips was one of the most coveted recruits in school history out of Redlands East Valley High but played in only 11 games over two seasons — including four games last season — because of injuries.
Phillips was sidelined by an ankle injury and a concussion in 2017 and suffered another concussion in 2018. He also underwent two surgeries in the offseason because of a wrist injury after being hit by a car.
He finished his career with 41 tackles, 4½ sacks and eight tackles for loss.
---