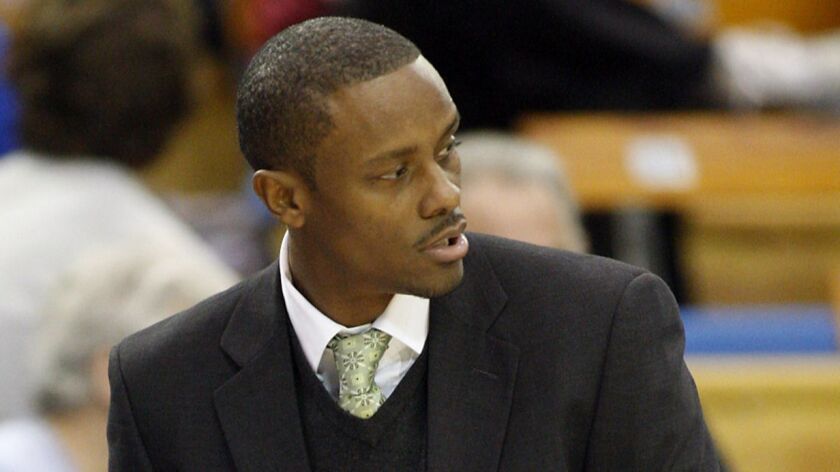 Tyus Edney said Wednesday he had been informed that he would not return as an assistant next season under new UCLA men's basketball coach Mick Cronin.
Edney, whose iconic baseline-to-baseline basket against Missouri during the 1995 NCAA tournament helped propel the Bruins to their last national championship, had been an assistant under Steve Alford for the last two seasons. Previously, he had served as the program's director of operations for seven seasons.
Cronin has hired Darren Savino and Rod Palmer as part of his staff, with one more assistant opening to fill.
Edney, 46, worked closely with Bruins point guards Aaron Holiday and Jaylen Hands in recent seasons. His impassioned speech about what it meant to wear the UCLA uniform after the midseason dismissal of Alford helped spark the Bruins' three-game winning streak to open Pac-12 Conference play.
Sign up for our daily sports newsletter »
A three-time All-Pac-10 selection, Edney ranks second on the school's all-time list in assists (652), third in steals (224) and free throws made (450) and 21st in scoring (1,515 points).
A second-round pick of the Sacramento Kings in the 1995 draft, Edney spent four seasons in the NBA and nearly a decade overseas before returning to his alma mater in 2010.
---