Michaela Onyenwere leads UCLA to blowout win over Wyoming in NCAA tournament opener
Michaela Onyenwere moved up another line on UCLA's all-time scoring list Monday, but head coach Cori Close knows the accomplishment was one of the last things on the senior's mind. Instead, it was likely the extra step forward in the NCAA tournament bracket that pleased Onyenwere the most after she led the Bruins to a 69-48 first-round win over No. 14-seed Wyoming in Austin, Texas.
"It's been one of my greatest joys to coach a player with that level of athleticism, that level of work ethic and that level of selflessness," Close said. "That to me is what she's one of the best at: being the total package and always putting the four letters across her chest first and Michaela Onyenwere's stats a distant second."
For herself, Onyenwere scored 25 points and seven rebounds. Combined with sophomore Charisma Osborne's 15 points and 10 rebounds, the third-ranked Bruins (17-5) overpowered Wyoming (14-10) from the start. Onyenwere had 11 points in the first quarter, the same as the entire Wyoming team, and finished tied with Nirra Fields on UCLA's all-time scoring list and 20 points behind Rehema Stephens for fourth.
The Bruins play No. 6 Texas on Wednesday at 6 p.m. in the second round of the Hemisfair Region.
For UCLA's Natalie Chou, being one of the few Asian women in NCAA women's basketball has meant pushing back on stereotypes while trying to inspire others.
Onyenwere, who was named to AP's All-America third team last week, showed the skills that make her UCLA's only two-time All-American. She knocked down turnaround jumpers in the low post, outjumped opponents for rebounds and played aggressive on-ball defense with two steals.
The dominant player that took the floor Monday was a far cry from the recruit Close remembered as a track athlete sometimes touching a basketball. Onyenwere is now one of the top five players in program history in Close's mind, combining her raw athleticism with carefully honed skills and clean footwork.
"I've never met anyone as athletic as her and as consistent as her," said redshirt senior Natalie Chou, who had 15 points and six rebounds. "Every day, I'm amazed at what Mik can do because she's an amazing player, an amazing athlete and amazing person."
UCLA coach Cori Close says she misses the support Kobe Bryant gave to women's basketball, which this week again was slighted by the NCAA.
Onyenwere has a budding star in the backcourt for the Bruins in Osborne, a sophomore who impressed in her first NCAA tournament game.
In addition to her double-double, Osborne notched four assists with no turnovers after her would-be freshman postseason was canceled because of the coronavirus outbreak.
While one star player is finishing her career, Close is witnessing another who is just beginning to make an impact on the program.
"We've been doing this so long, I forget this is her first NCAA tournament game," Close said of Osborne. "She plays much older than a sophomore and I think her consistency, her ability to really help Lindsey [Corsaro] run the team will be the difference in the game against Texas."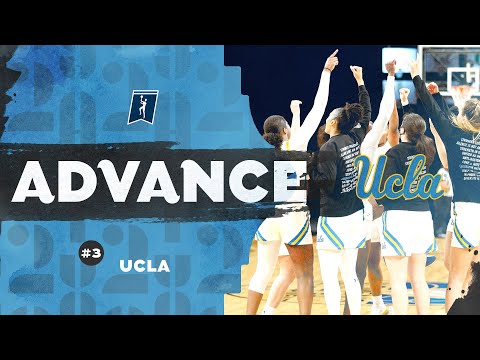 Highlights from UCLA's win over Wyoming in the opening round the NCAA women's basketball tournament on Monday.
Get the latest on L.A.'s teams in the daily Sports Report newsletter.
You may occasionally receive promotional content from the Los Angeles Times.