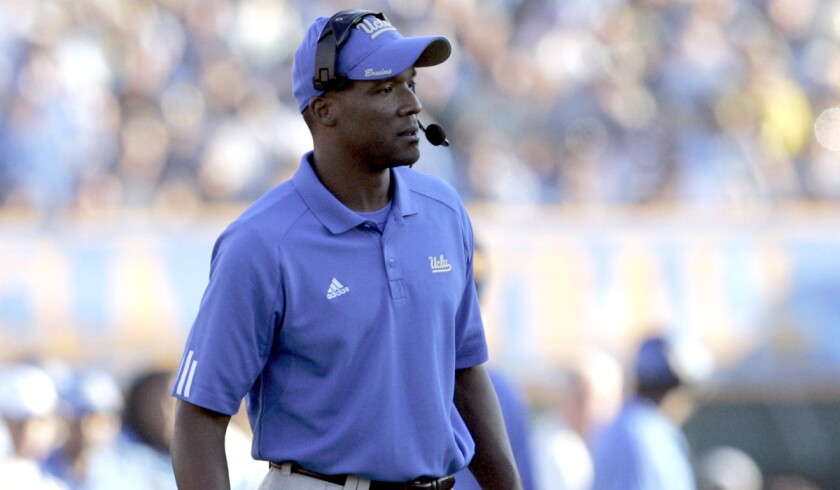 Karl Dorrell's time in Nashville turned out to be more of an extended vacation.
The former UCLA coach was fired as Vanderbilt's offensive coordinator Wednesday after one season. Apparently his West Coast offense didn't fare much better in the East than it did in Westwood. The Commodores averaged 17.2 points a game and finished with a 3-9 record.
One reporting covering Tennessee termed it as the "three-and-out" offense. UCLA fans may remember why. Dorrell was UCLA's coach from 2003 to 2007 and finished with a 35-27 record.
So, the Bruins' alumni of living coaches reads:
Pepper Rodgers, retired.
Dick Vermeil, NFL Network analyst.
Terry Donahue, NFL Network analyst.
Bob Toledo, San Diego State's offensive coordinator.
Karl Dorrell, unemployed.
Rick Neuheisel, Pac-12 Network analyst.
---