For UCLA, it's another week, another great Pac-12 receiver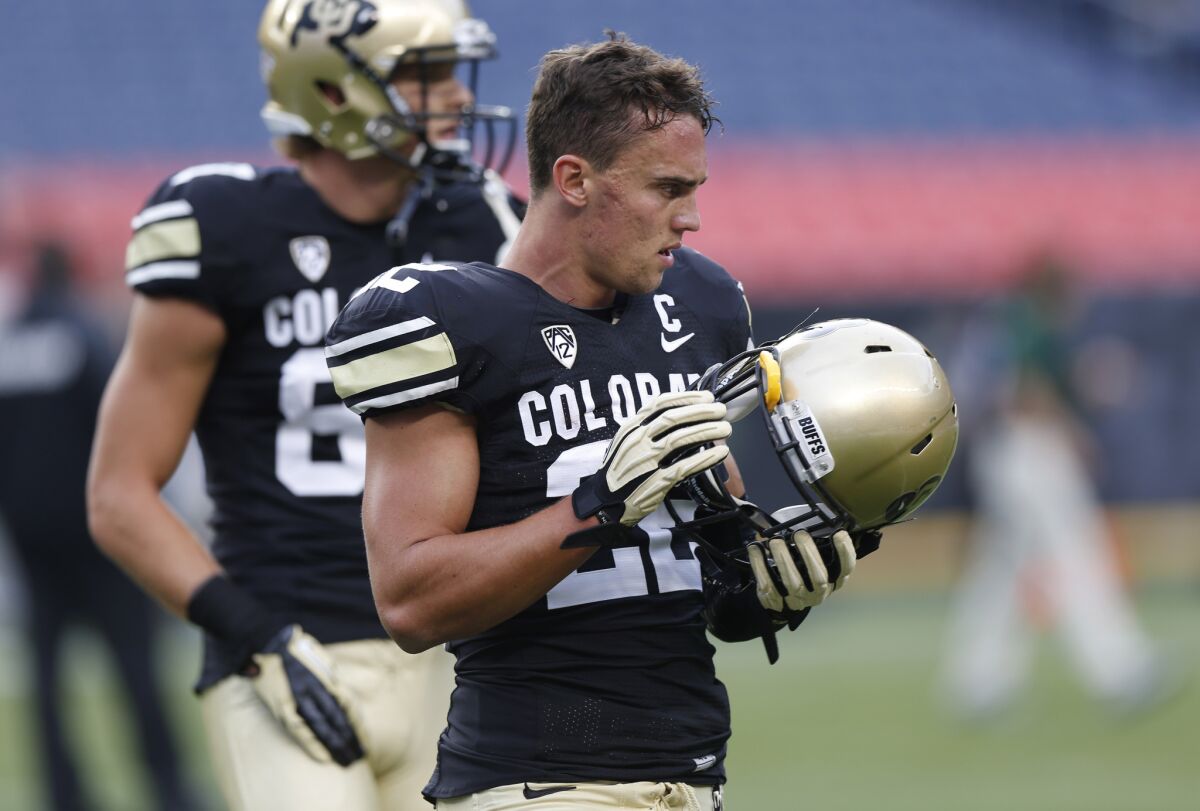 UCLA Coach Jim Mora likes to say that the Pac-12 is loaded at the wide receiver position, and he's not wrong. Nine receivers in the conference are averaging more than six catches per game, and it seems like every Saturday, the Bruins are faced with another great wide receiver.
This week it's Colorado's Nelson Spruce, who leads the conference by averaging more than 10 catches per game. He's got 71 catches, more than double the next highest Buffalo, and has also recorded 801 yards and 11 touchdowns.
But a deeper statistical dive reveals that while Spruce is a very good wide receiver, he's not the all-world pass catcher some might assume him to be.
The reason? He recorded 19 catches for 179 yards and three touchdowns in a double overtime loss to Cal in late September. An amazing performance, certainly, but it also came against a Bear secondary that is the worst in the nation, statistically. Take that game out of his season stats, and Nelson would drop to second in the Pac-12 in average catches per game.
Spruce's numbers are also inflated because Colorado plays from behind so often that they are forced to throw the ball more often than a balanced team would. The Buffalo have thrown the ball more than just one other Pac-12 school, trailing only pass-happy Washington State.
So while Spruce is a very good receiver, he's not the second coming of Keyshawn Johnson. Don't expect the Bruins to prepare for him like he is.
"You have to be aware of it, but the most important thing is that you have to be sound, schematically, we're technically sound and do our job," UCLA Coach Jim Mora said on Tuesday. "You don't change a ton. You might spend a little bit more time putting concentration on a guy and devoting more resources to him. You don't just make wholesale changes."
For more Bruin observations, follow Everett Cook on Twitter @everettcook
---
Get the latest on L.A.'s teams in the daily Sports Report newsletter.
You may occasionally receive promotional content from the Los Angeles Times.