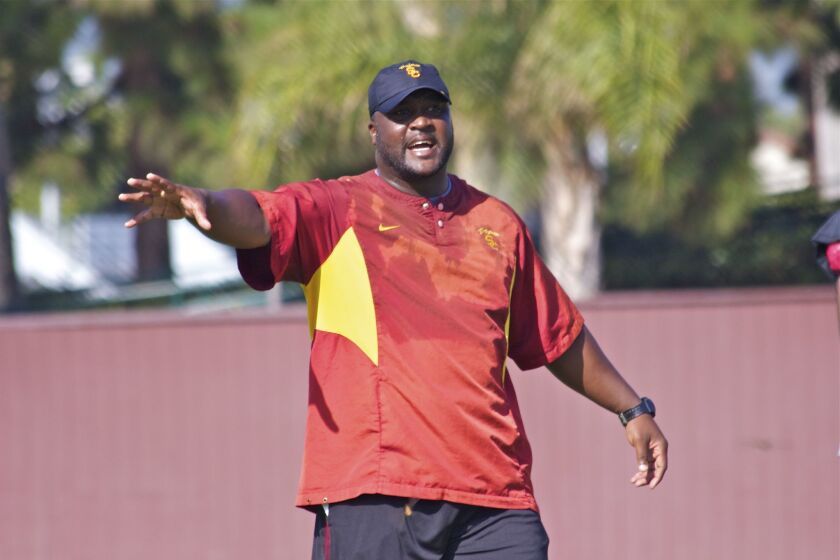 Knoxville Catholic High receiver Amari Rodgers, the son of Trojans assistant Tee Martin, announced his decommitment from USC on Wednesday.
"After reflecting back on my 2015 season and consulting with individuals that are close to me, I have decided to re-open my recruitment," Rodgers wrote on Twitter. "USC will still continue to be one of my top choices, but I think it is best that I choose where I will be attending college without being committed."
Rodgers also said in the tweet that he would not grant any interviews.
USC Coach Clay Helton fired four assistants Sunday. However, Martin, considered a top Trojans recruiter, was among the five assistants Helton said he would retain.
On Thursday morning, Rodgers posted a tweet that further clarified his decommitment: "My decision had nothing to do with my dad's future as a coach.. It was my decision and is what I wanted to do."
Rodgers, a 2017 recruit, committed to USC in June after he participated at Rising Stars camp.
Top-ranked Clemson offered the 5-foot-10, 185-pound Rodgers on Monday.
He also has offers from Tennessee, Louisiana State and Vanderbilt, among others.
---