26 ideas for the foodie on your holiday gift list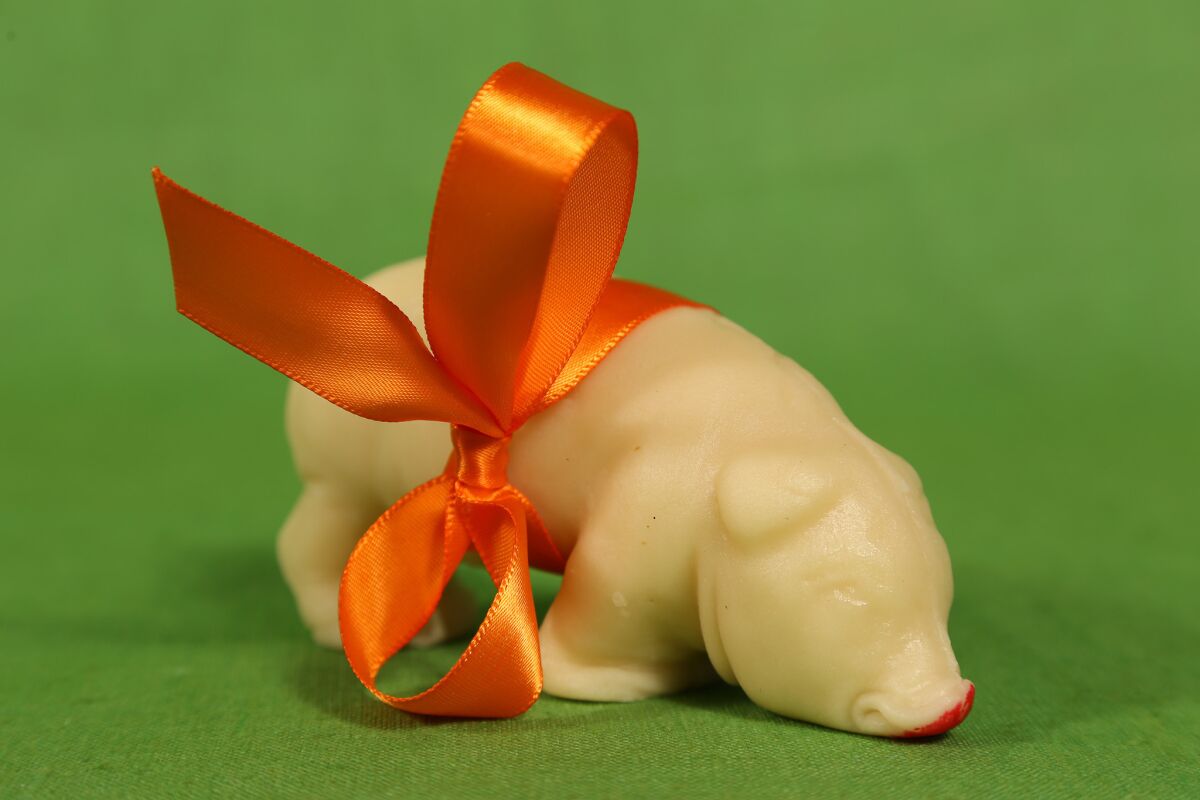 The holidays are here, and we've got plenty of gift ideas to keep everyone happy. Skip to gifts for: Kids, pets, and the socially conscious as well as those who are into health & wellness, home décor and amazing experiences. And you'll find even more holiday gift ideas here.
Fermentation jar
This fermentation jar from Bay Area ceramist Sarah Kersten is lined with a food-safe glaze and has a "water seal," which eliminates evaporation and odors. Kersten makes them in two sizes, in four colors. Each jar comes with porcelain weights to submerge vegetables under brine. The 6-quart jar is $280, the smaller 2-quart jar is $175. Available at Cookbook, 1549 Echo Park Ave, Los Angeles, (213) 250-1900, www.cookbookla.com. Also available online from www.sarahkersten.com.
Coravin Model Two
It's the second iteration of the wine preserving system that allows you to pour a glass of wine without ever opening the bottle. A slender hollow needle goes right through the cork to access the wine, and as it's poured, the wine's volume is replaced by an inert gas. This means you can go back to the same bottle weeks, months or even years later and the wine remains the same. A great gift for a single wine lover or for someone whose partner doesn't drink. $349.95. Available at fine wine retailers and from www.coravin.com
Moroccan tagine pot
The hand-shaped and unglazed 1.5-quart terra cotta tagine pot is from Bram in Sonoma, a shop that specializes in earthenware cookware. Pick up a copy of Paula Wolfert's masterful cookbook "The Food of Morocco" to go along with the rustic tagine, which is stove-top-, oven- and microwave-safe. For electric stove-tops, use with a diffuser. $64. www.bramcookware.com/product_info.php?products_id=1084
The Oxford Companion to Wine
By Jancis Robinson and Julia Harding, the newly published fourth edition of this exhaustively researched, 912-page tome has close to 4,000 entries and updated maps of wine regions. The writing is authoritative and entertaining, never stuffy. The essential reference for wine lovers. $65. Available at bookstores and online at https://www.oxfordcompaniontowine.com. The eBook is $49.99 from iTunes and considerably lighter to carry around. And if you want to be extra generous to your giftee, add a copy of another newly updated classic, "The Wine Bible" by Karen MacNeil, $24.95.
Zalto Burgundy glasses
A daily luxury for someone who cares about wine, these are the wine glasses coveted by wine professionals. Incredibly thin and elegant, they're not nearly as fragile as they look. They can even go — carefully — in the dishwasher. $65 a stem or $185.95 for a three-pack. Look for them at local wine retailers or save yourself the drive and order them online from Wine Enthusiast. www.wineenthusiast.com/zalto-denk-art-burgundy-glass.asp
VinGarde Valise
A crazy new checkable suitcase for the wine obsessed. The hard-shelled polycarbonate suitcase has foam inserts for wine bottles in various configurations so you can take your favorite bottles with you to wherever you're flying. Filled with 12 bottles, it weighs in at under 50 pounds. Special inserts are available too for wine glasses. $269.99. Available in dark gray or silver at Wine House in Los Angeles and Total Wine & More stores. Extra inserts for magnums or wine glasses range from $28 to $50. The suitcase can also be ordered online at VinGardeValise.com.
Hammered Chinese wok
From Hitachiya, the Japanese cookware store in Torrance, a Chinese-style wok hammered 5,000 times. It heats fast and gets super-hot, and if you care for it correctly, it easily develops a virtually nonstick surface. Just remember not to wash it with soap. Essential for Asian cooking. It comes in four sizes: 10.8 inches at $56, 12 inches $66, 13.2 inches $84 and 14.4 inches $98. Hitachiya, 2509 W. Pacific Highway, Torrance (310) 534-3136. www.hitachiya.com
Oyster knife
For the oyster lover who has everything — the ultimate opener. This shiny metal oyster knife made in Solingen, Germany, feels just right in your hand and has a "fin" on the handle to give you the torque you need to open even the toughest oysters. It's designed by Dutch chef and champion oyster shucker Marcel Schouwenaar and is imported by celebrated Lowcountry cook John Martin Taylor of Hoppin' John's. You can certainly find cheaper shucking knives, but if you really, really love oysters, you can bet this thing will come in handy. $70. www.hoppinjohns
Brew coffee press
Brew Coffee Press in high-shine copper lined with brushed stainless steel from the great British designer Tom Dixon. Part of his new Brew coffee set, this French press coffee maker cuts a futuristic Art Deco figure with its domed lid and precise curved steel handle. $190. Available from Garde, 7418 Beverly Blvd., Los Angeles (323) 424-4667. www.gardeshop.com/store/tom-dixon-brew-cafetiere-coffee-press-copper/dp/7394
Double coffee pour-over
A handcrafted ceramic coffee pour-over from Cimarron allows you to make two cups of coffee at the same time. Wood, glaze and concrete color are all customizable. From $180. cimarron-studio.com
Kuhn Rikon mise-en-place set
Despite all of the time and effort that has been put into designing kitchen implements, every once in a while a new product comes along that makes you shake your head — why hadn't anyone thought of this before? Kuhn Rikon's new mise-en-place set is just such an item. It's so simple: three plastic containers for transporting prepped ingredients from cutting board to stove. But the ingenuity is in the details — one side is flared and has a flat lip to make it easy to scrape ingredients into the bowl neatly; the sides are grooved so they're easy to hold even with wet or greasy hands; the cups are made from durable plastic so there's no more worrying about breakable glass bowls; and the interior is measured from 1/4 cup to 2 cups so you can easily see how much you've chopped. It's a perfect stocking stuffer at $10 per set. kuhnrikonshop.com
Thermapen Mk4
Let's face it: No one really needs a $99 kitchen thermometer. But if you're the kind of cook who wants to have the best of everything, Thermapen just came out with a new version of its highly touted instant-read, and it really is a great piece of equipment. First off, it really is instant — temperatures read in a matter of 2-3 seconds rather than the 20-30 seconds most "instant-reads" require. And the range is much greater as well, from minus-58 to 392 degrees. This is one instant-read you can use for candy-making and deep-frying. It's got some "hey cool" features too: It uses an accelerometer, just like your iPhone, so it knows which way to display the digital readout, and also when to turn itself off to save battery life (estimated at 3,000 hours). $99. thermoworks.com
Armand de Brignac Blanc de Noirs
For the serious bubbly connoisseur, a bottle of the newly released Armand de Brignac Blanc de Noirs. This cuvée 100% pinot noir is from the Montagne de Reims region of Champagne, France. Each bottle is hand-polished, features a metalized design with four French pewter labels and comes in a wooden lacquered box. Only 3,000 have been released globally. The retail price is $759.99. Armand de Brignac Blanc de Noirs can be found locally at Mel and Rose, Liquorama and Wally's Wine and Spirits. www.armanddebrignac.com
Roe caviar
Maybe you have a caviar fan on your holiday list. Or maybe you just need to get some good caviar to top your holiday blinis. Roe caviar is a sustainably aquafarmed caviar from the Sacramento Valley. The white sturgeon caviar is harvested only in October, so it's available now through the end of the year. Each tin contains roe from a single sturgeon. You can purchase a 125-gram tin for $275 and a 250-gram tin for $550. The large tin comes in a Monterey Pine wooden box. roecaviar.com
Three Jerks Jerky 24-K gold jerky
Think it's unacceptable to give someone a package of beef jerky for the holidays? Not if it's coated in gold. If there's a jerky lover on your holiday list, this is the fanciest jerky in the world. Three Jerks Jerky, the Vernon-based company, uses filet mignon to make its jerky. Included in the gift set is the 24-karat gold-dusted jerky and a pack of each of the following flavors: Original, Chipotle Adobo, Memphis BBQ, I Can't Believe It's Not Hamburger and Maple Bourbon Churro. Plus it comes in a high-security lock box for safekeeping. $500. www.threejerksjerky.com
Grist & Toll flours, grains and baking supplies
In a small warehouse space in Pasadena, baker Nan Kohler and her business partner Marti Noxon have built an urban flour mill where they mill whole grains into flour and sell that flour, as well as often hard-to-find grains and other items that bakers love. So with your bag of recently milled Edison or Charcoal wheat flour or of the tiny grain teff, you can pick up a banneton, the wicker bread baskets many bakers prefer for their boules. There are also freshly baked breads for sale on the weekend, baking books, other items from local artisans and conversation. (Grist & Toll also holds classes and sometimes communal bread bakes.) It's a whole baking community, jammed into a few Austrian stone mill-adjacent rooms. Flours are $7.50-$20; 8-inch round banneton is $17.44. 990 S. Arroyo Parkway No. 1, Pasadena, (626) 441-7400. www.gristandtoll.com
Handmade soaps for food lovers
The folks at the People's Soap Co., based in Santa Ana, create handmade soaps that appeal to the food-minded. There's their Chef Soap, made with coffee grounds, oils and sea salt specifically to remove "garlic funk." They also have soaps that are made with ingredients that those chefs like to have around them anyway: lavender and mint soap, charcoal and spice soap, orange blossom soap, coffee scrub soap, one made from oatmeal, milk and honey, and another from beer and oatmeal stout. Soaps are from $7.97 and are available at Articulum General Store, 645 Main St., Los Angeles, (323) 428-8913. articulumgeneralstore.com and peoplessoap.com
Cake Monkey
Have a person on your gift list whose idea of fun is skipping dinner but ordering everything on the dessert menu? Give the gift of cakewiches. Cake Monkey, the North Hollywood-based baking company, has a gift box filled with 16 of its most popular cakes and pastries. You'll find prettily wrapped cakewiches, the company's signature individual layer cakes, in raspberry red velvet, black and white, and more. What else? El Rollos and pop pies and cookies. You can also customize your box for people who are very specific about their sugar fix. Want to get an espresso and a pastry — or another cakewich — when you pick up your box? Cake Monkey now has a pretty pink storefront. $59.50. 7807 Beverly Blvd., Los Angeles. (877) 640-2253. cakemonkey.com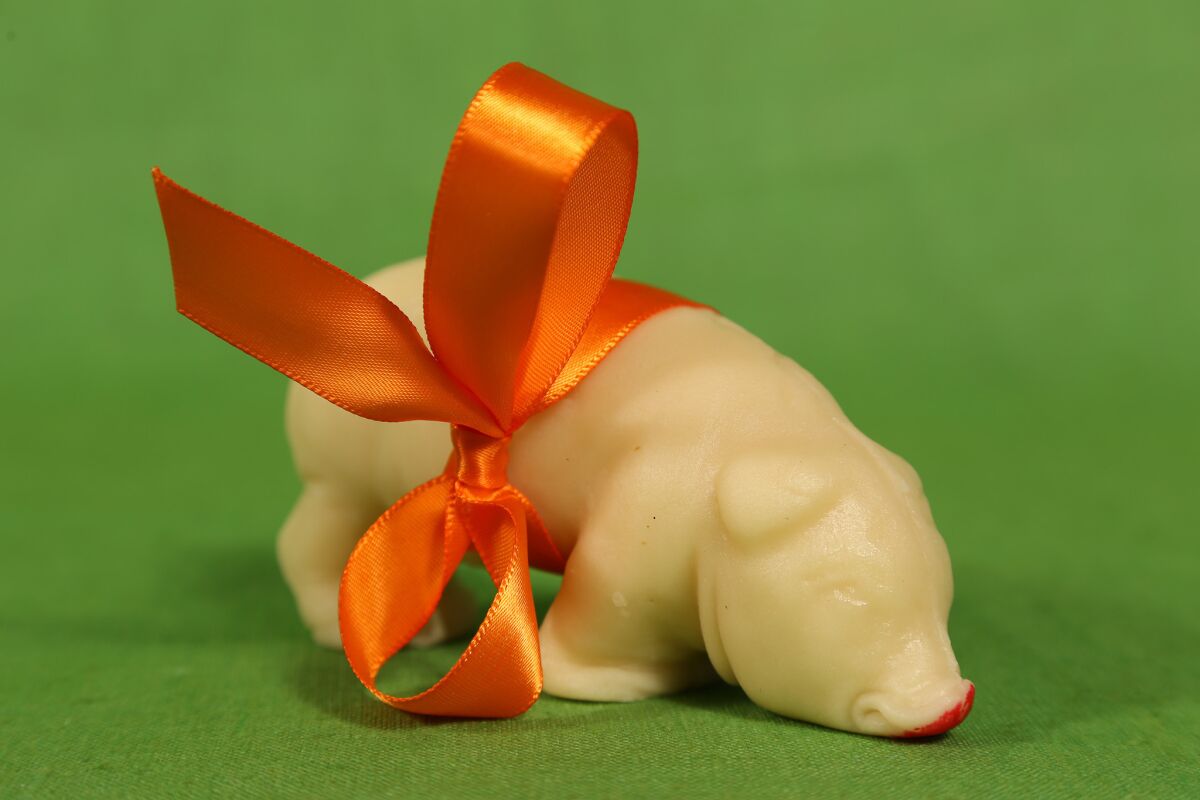 Copenhagen Pastry's marzipan pig
If you're Scandinavian or have friends who are, you probably know of the holiday tradition in which whomever finds the almond in a shared bowl of rice pudding gets a prize. What's the prize? Traditionally, a pig made of marzipan. Which is why Karen Hansen, the owner of Copenhagen Pastry, the Danish bakery with outposts in Culver City and Pasadena, makes them this time of year. (Imagine your favorite "Charlotte's Web"-style pig, made entirely of almond paste and wrapped in a ribbon.) While both rice pudding and pig are customarily Christmas Eve traditions, nothing says you can't give the pig without the pudding, or for any reason — as any marzipan lover would doubtless agree. $15. 11113 Washington Blvd., Culver City, (310) 839-8900; 3731 E. Colorado Blvd., Pasadena, (626) 792-7200, www.copenhagenpastry.com
Tostapane
In Italy, it is hard to find a household without at least one tostapane, a perforated sheet of metal strung with stiff wires that serves as the world's best stove-top grill — the perfect way to char baguettes or grill bread for fettunta, to roast peppers, crisp a slab of polenta or just make the morning toast. The tostapane turns black after a couple of uses, just like a well-loved cast-iron pan. Did we suggest a tostapane, sometimes called a graticola, in last year's gift guide and possibly the year before that? We will not stop until every gas stove-top in America is equipped with this splendid cooking device. $15.99. fantes.net/tostapane.html
Tamalera / tamale steamer
When it comes to tamales, you want a proper steamer (tamalera) as much as you need a large family to help you assemble a batch in the kitchen. The steamer is a simple tool consisting of three main parts: a pot, a tight-fitting lid and a perforated steamer insert. Although you could use a variety of steamers to cook tamales (a vegetable steamer, a lobster pot), the tall shape and tight-fitting lid of a tamalera is ideally suited to the task. Some tamaleras even come with dividers to help keep the tamales vertical as they're stacked — and to help identify different tamales if you're cooking more than one type at once. Tamaleras are available at Mexican and other Latin American markets, as well as well-stocked cooking stores and online. Prices vary depending on the material and size, but a decent tamalera should set you back no more than $20.
ScoopThat! II ice cream scoop
Craving a cold bowl of ice cream right about now? Even when it's cold outside, sometimes nothing sounds better alongside a slice of holiday pie. Except when you can't get the scoop out of that giant tub of mint chocolate chip because the ice cream is too hard. ScoopTHAT! II can help with that. Unassuming at first, it looks like a clunkier version of an ordinary scoop. But it uses heat-transfer principles to draw heat from the non-electric energy reservoir in the handle to the widened Thermo-ring heated scooping edges around the bowl of the scoop — this cutting edge briefly melts the ice cream for an effortless scoop. The scoop is insulated, except for the heat ring, and features a nonstick scooping bowl so the ice cream leaves the scoop without resistance. ScoopThat! II comes in silver and black and is available directly through That! Inventions company website, as well as select online retailers and stores, for about $25. thatinventions.com/collections/all/products/scoopthat-ii
Homemade Mexican candies gift box from La Zamorana Candy
Please that special sweets lover in your life with a box of locally made candies from La Zamorana Candy Co. The family-owned company, specializing in homemade Mexican confections ranging from milk- and coconut-based candies to fruit-, seed- and nut-based treats, has been based in Southern California since 1962. Although the candies can be found at a number of local Latin markets, La Zamorana also sells direct. Gift boxes of assorted candies range from $12 to $29. La Zamorana Candy Co., 7100 Wilson Ave., Los Angeles, (323) 583-7100. www.zamoranacandy.com
Drop kitchen scale
With all the smart kitchen appliances coming out now, the Drop kitchen scale is one to consider whether you're shopping for the beginning baker or the tech-savvy gadget collector. The smart scale takes much of the stress and mess out of baking, offering hundreds of step-by-step interactive recipes at the touch of your iPhone or iPad that sync wirelessly with the simple scale. Scale recipes by ingredient into a bowl (single-bowl recipes minimize clean-up) placed over the scale and watch as the recipe progresses automatically on the synced device. The smart scale automatically adjusts if you're short on an ingredient and also offers simple ingredient substitutions. $70. www.amazon.com/dp/B00TTY34KG
Purnukka cutting board
Marimekko's colorful designs never fail to invite a smile, and this jar-shaped chopping board is no different. Made of compressed wood with a hole for hanging when not in use, the board measures 111/2 inches by 161/2 inches. $52. us.marimekko.com/home/purnukka-cutting-board-067379-664
Los Angeles Mission donations
If you're looking for a gift that deviates from material things, consider giving the gift of a donation to those in need. The Los Angeles Mission is but one of the missions in the Los Angeles area serving the homeless and those who have fallen on hard times. Although the mission welcomes a variety of donations, from volunteer work to food, clothing and more, it also welcomes monetary gifts. The website offers a number of options, including one-time donations and monthly giving pledges. Los Angeles Mission, 303 E. 5th St., Los Angeles, (213) 629-1227. www.losangelesmission.org
MORE HOLIDAY GIFT GUIDES: Experiences | Kids | Pets | Home | Health| Gifts that give | Tech | Books | Travel gear
---
Get our L.A. Goes Out newsletter, with the week's best events, to help you explore and experience our city.
You may occasionally receive promotional content from the Los Angeles Times.