Recipe: Agua fresca with strawberry and jamaica flowers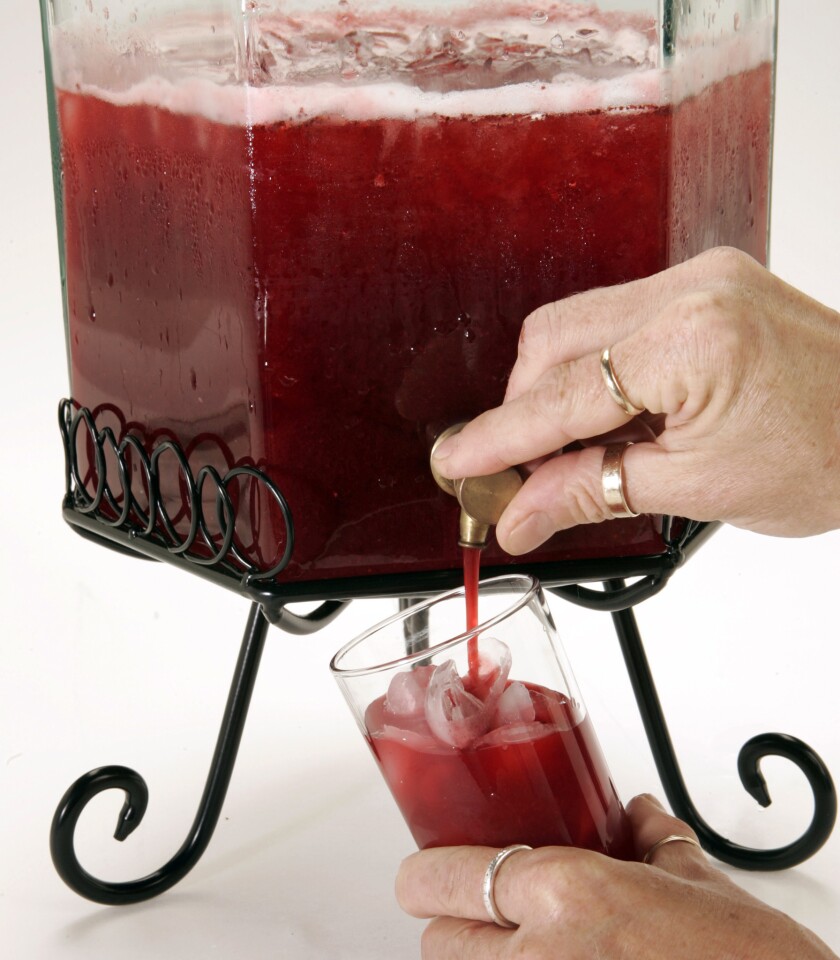 Total time: 20 minutes, plus steeping and macerating time
Servings: Makes 2 1/2 quarts
Note: Adapted from Anthony Medina of La Taquiza
2 cups dried hibiscus (jamaica) flowers -- available in well-stocked Latin markets
2 pounds strawberries, hulled and quartered
1 cup sugar
1. Combine the hibiscus flowers with 4 cups of water in a medium saucepan and bring to a boil. Boil for 5 minutes, then allow to steep for about 2 hours. Strain and reserve the hibiscus water.
2. Place the strawberries in a large bowl, toss with the sugar and macerate for 30 minutes.
3. In a blender, purée the strawberries (and any syrup) with the hibiscus water; this may need to be done in batches.
4. Strain the mixture with a standard sieve into a large pitcher; stir in 2 quarts water. Adjust consistency as desired with additional water; add more sugar if desired to sweeten. Serve over ice. This will keep for 2 days, refrigerated.
Each 8-ounce serving: 75 calories; 0 protein; 19 grams carbohydrates; 1 gram fiber; 0 fat; 0 cholesterol; 1 mg. sodium.
---
The essential weekly guide to enjoying the outdoors in Southern California. Insider tips on the best of our beaches, trails, parks, deserts, forests and mountains.
You may occasionally receive promotional content from the Los Angeles Times.