Lettuces: What to look for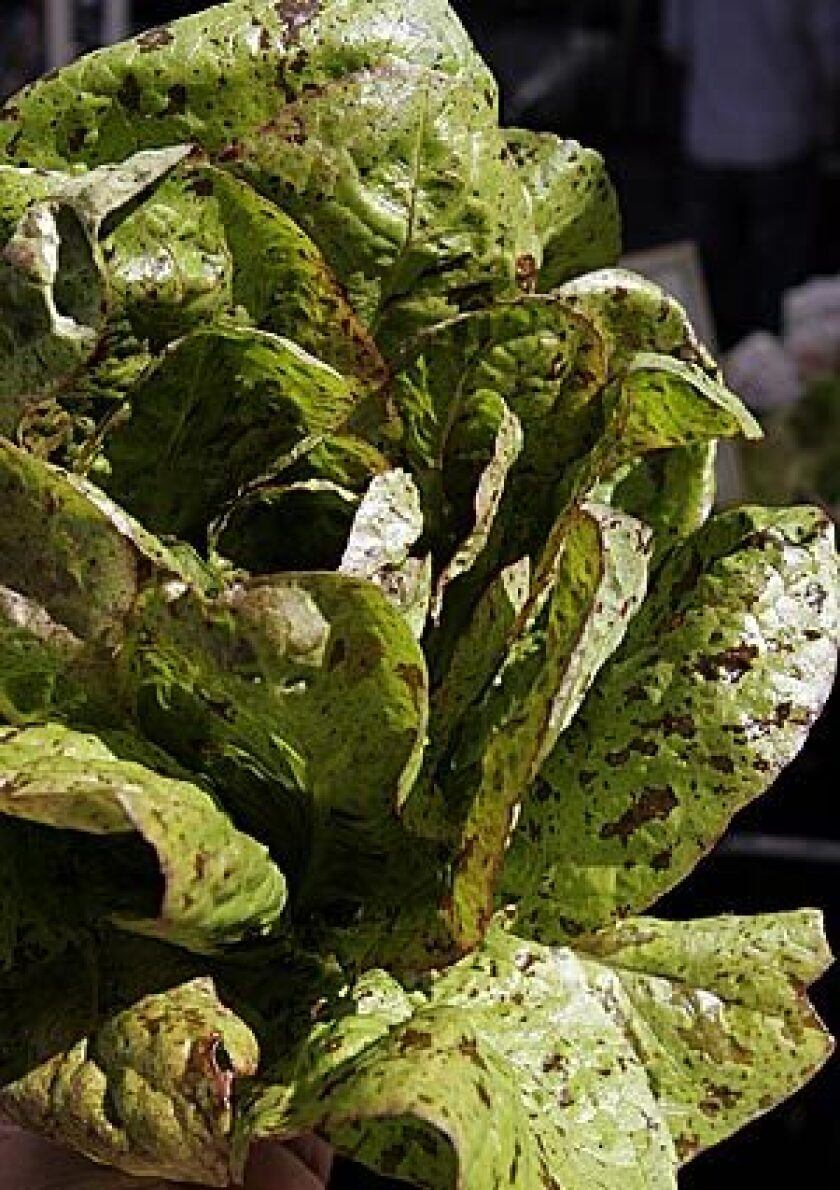 This cool weather is perfect for bringing out the best in salad greens. Of particular note are two interesting varieties, the Little Gem and this speckled variety, Forellenschluss.
The Little Gem is a cross between a butter-head lettuce and a romaine. It has broad leaves that are tender on the outer edges but crisp at the heart and the flavor has a complex minerality. This is the salad green of choice for restaurants these days, so it is only when it is producing in abundance that there is enough left over for us civilians.
The Forellenschluss is an Austrian heirloom. It's from the Romaine family, but has lovely red speckles (perhaps the origin of the name, which refers to the speckled back and tail of a trout). The flavor is much like regular Romaine, but more so.
---
The essential weekly guide to enjoying the outdoors in Southern California. Insider tips on the best of our beaches, trails, parks, deserts, forests and mountains.
You may occasionally receive promotional content from the Los Angeles Times.