Recipe: Chilled cucumber, avocado and buttermilk soup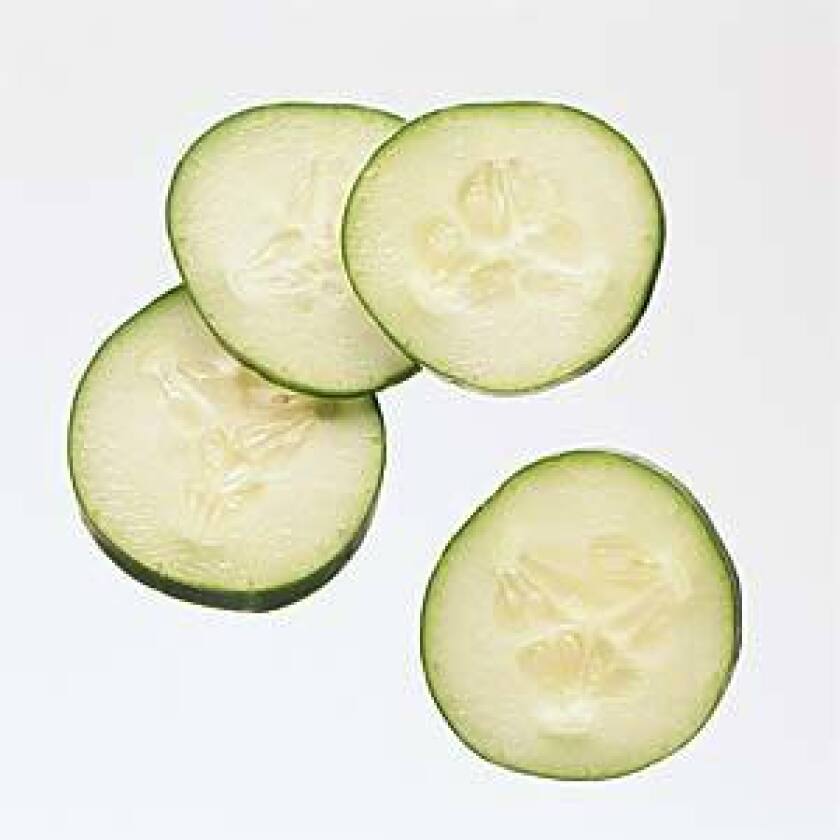 Total time: 45 minutes, plus 2 hours chilling
Servings: 10
Note: From Douglas Keane at Market.
6 cucumbers, seeded and cut into 2-inch chunks (unpeeled)
3 avocados, peeled, pitted and cut up
2 cups plain yogurt
2 cups buttermilk
1/2cup red wine vinegar
2 tablespoons sugar
1 tablespoon salt
6 fresh mint leaves, diced small
1. Combine the cucumbers, avocados, yogurt, buttermilk, vinegar, sugar and salt in a large bowl. Working in batches, purée in a blender until the soup is very smooth and well combined, 2 to 3 minutes each batch.
2. Pass the soup through a fine stainer, using the back of a wooden spoon to push as much liquid through the strainer as you can.
3. Refrigerate until well chilled, at least 2 hours. Ladle into bowls and sprinkle with the mint.
Each of 10 servings: 176 calories; 793 mg. sodium; 5 mg. cholesterol; 11 grams fat; 2 grams saturated fat; 17 grams carbohydrates; 6 grams protein; 4 gram fiber.
---
The essential weekly guide to enjoying the outdoors in Southern California. Insider tips on the best of our beaches, trails, parks, deserts, forests and mountains.
You may occasionally receive promotional content from the Los Angeles Times.