2006 Luca Chardonnay Altos de Mendoza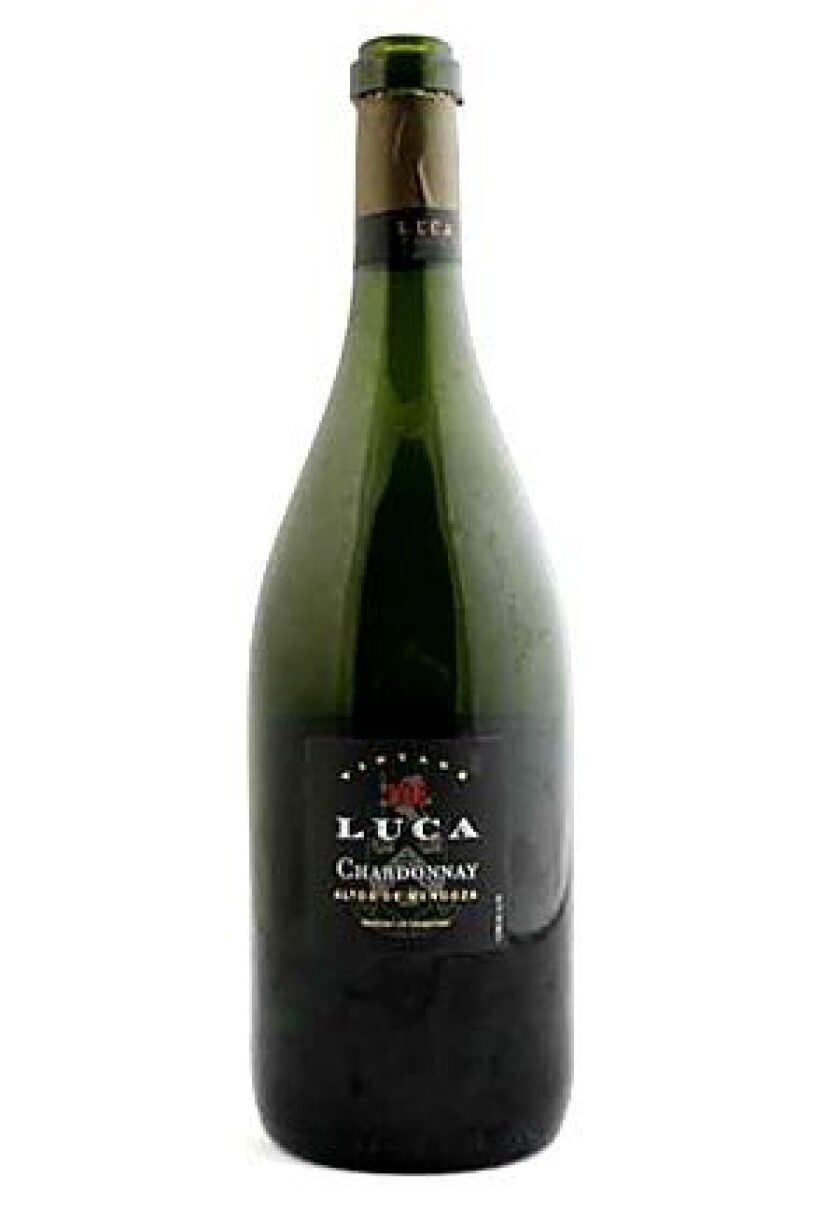 When I first tasted this Chardonnay from fourth-generation wine producer Laura Catena, its sheer elegance blew me away. Cool and minerally, it's made from grapes grown in higher-elevation vineyards in Mendoza, Argentina. Yields are low. It's aged in French oak. The result is a beautifully balanced Chardonnay that can hold its own against much more expensive wines from France or California. The 2006, scented with vanilla and lime, is superb with food.
Drink it with grilled shellfish, with pan-roasted wild salmon, grilled whole fish and seared scallops.
-- S. Irene Virbila
Region: Mendoza, Argentina
Price: Under $30
Style: Elegant and beautifully balanced
Food it goes with: Shellfish, pan-roasted salmon, grilled whole fish
Where you find it: Briggs Wines and Spirits in Brentwood, (310) 395-9997, www.briggswine.com; Hi-Time Wine Cellars in Costa Mesa, (949) 650-8463, www.hitimewine.net; L.A. Wine Co. in Marina del Rey, (310) 306-9463, www.lawineco.com; Malibu Village Wines in Malibu, (310) 456-2924, www.malibuvillagewines.com.
---
The essential weekly guide to enjoying the outdoors in Southern California. Insider tips on the best of our beaches, trails, parks, deserts, forests and mountains.
You may occasionally receive promotional content from the Los Angeles Times.