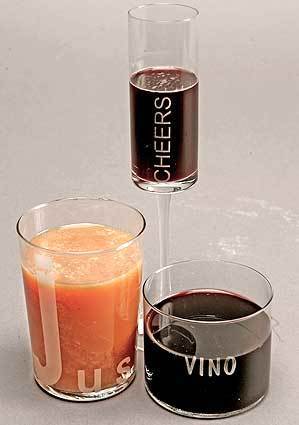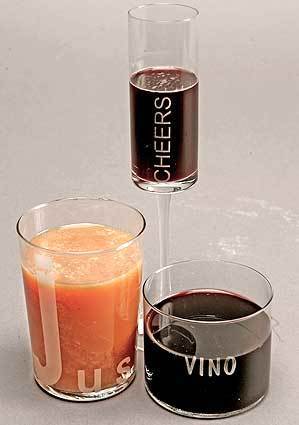 First, there were wine charms, those precious baubles that identified which glass was ours. Now comes scripted stemware to remind us what we're sipping. The Jus juice glass ($10) is at Lost & Found, Etc., Los Angeles, (323) 856-5872. The Vino wine tumbler ($2.50) is at Crate & Barrel. The "Cheers" flute is part of a six-piece set ($88) featuring multilingual toasts; it's from Zero Minus Plus at Fred Segal in Santa Monica, (310) 395-5718.
(Robert Lachman / Los Angeles Times)
Silly, yes, but hard to resist: The Pick Your Nose paper cups ($9.69 for a pack of 24) come with photographic images to alter your party's profile. They're the inspiration of Fred & Friends,
www.worldwidefred.com
, and were spotted at the ArcLight Cinemas Hollywood gift store, (323) 464-1478, among other places.
()
Last year West Elm made a splash with an affordable set of platinum-colored banded barware. This year the store's metal of the moment is gold. Large and small tumblers, Champagne flutes, and wine and martini glasses are sold in sets of four ($24 to $29 per set).
(West Elm)
You may have seen the InsideOut Champagne Glas, a playful riff on the traditional flute. Now come the InsideOut liqueur and martini glasses which again camouflage the vessels' design until the cocktail is poured. The glasses come in sets of four ($48 to $55) and can be purchased at
www.charlesandmarie.com
.
(Courtesy of Charles and Marie)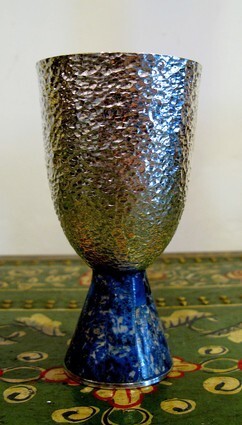 When the wine is of a certain vintage, why not drink it from something equally distinguished -- a 1960s hammered silver goblet with a lapis base ($145) by the Los Castillos factory in Taxco, Mexico. It's part of a collection of goblets at Hacienda in Ojai, (805) 640-3778.
(David A. Keeps, Los Angeles Times)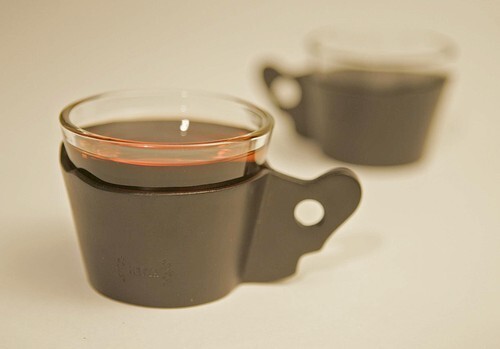 Silver Lake shop owner Maria Neuman found these handy offbeat beauties from Hetta in Sweden. A black leather cozy with handle wraps around petite glasses good for tea or a hot toddy ($32 for a set of two). Yolk in Los Angeles, (323) 660-4315.
(Allen J. Schaben, Los Angeles Times)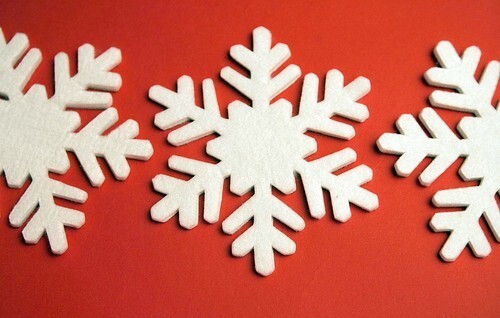 All four are exactly alike: Blizzard snowflake felt coasters ($8 for four from Yolk in Los Angeles, (323) 660-4315.
(Allen J. Schaben, Los Angeles Times)