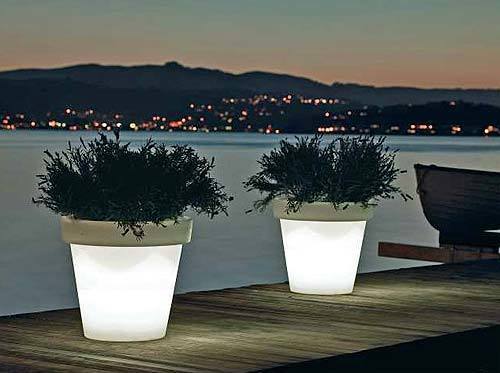 5 Images
Outdoor lighting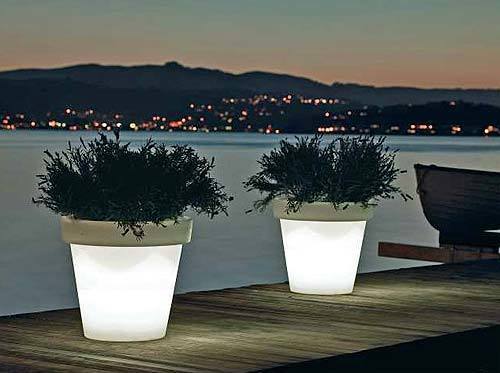 The Bloom Pot can do double duty, lighting a backyard deck while cradling your favorite flowers. Each pot, $328, contains four embedded LEDs that glow when plugged in. The lights are good for more than 40,000 hours, says Design Within Reach, (800) 944-2233, www.dwr.com.
(Mel Melcon / LAT)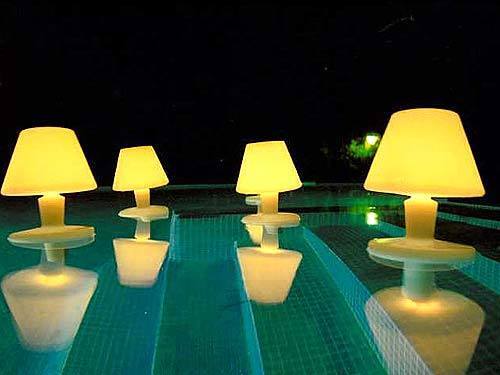 The cordless Waterproof line of lighting by Hinson makes a splash with a plastic base that floats in water and a light that turns on automatically whenever the lamp is upright. It lasts for eight hours before the lamp needs to be recharged. The lamp is available to the trade from $230 each from the Hinson showroom in the Pacific Design Center, (310) 659-7075.
(Mel Melcon / LAT)
The Havana pendant by Foscarini is as elegant as a living room lamp - because it started as one. The 4-foot-3 suspension piece is weatherproof and comes in cream, white or "ice translucent." It's $327 from Modern Living in L.A., (310) 657-8775, www.modernliving.com.
(Mel Melcon / LAT)
A downpour or stray sprinkler can't put a damper on this waterproof wicker lamp, an outdoor version of a bedside light. It's rechargeable - good for up to eight hours - or it can be plugged in for continuous use. Petite, versatile and, at $49.50, inexpensive. From Frontgate, (888) 263-9850, www.frontgate.com.
(Mel Melcon / LAT)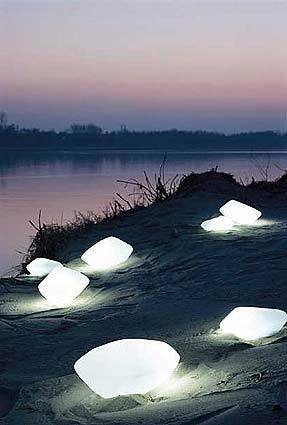 To add an artful edge to a boring beachfront or a yawn of a lawn, consider the Stones of Glass. Plug in the translucent opaline glass orbs, $300 apiece, and they seem to radiate moonlight. (That's a fluorescent bulb inside each one.) Available online from Palm Springs-based YLighting, (866) 428-9289, www.ylighting.com.
()