Get ready to pounce! Our favorite toys for your favorite pets
If you had any doubts that Americans' devotion to their pets is translating into more of everything — food, vitamins and care products — consider this: We spent $1 billion on pet toys in 2016, compared with $851 million in 2011, according to Packaged Facts, a Maryland-based marketing firm. And while it's true that feline and canine offerings dominate the market, there are toy opportunities for other species as well.
If you're looking for a little pet diversion, we've got suggestions:
---
For Dogs
Ship wheel rope toy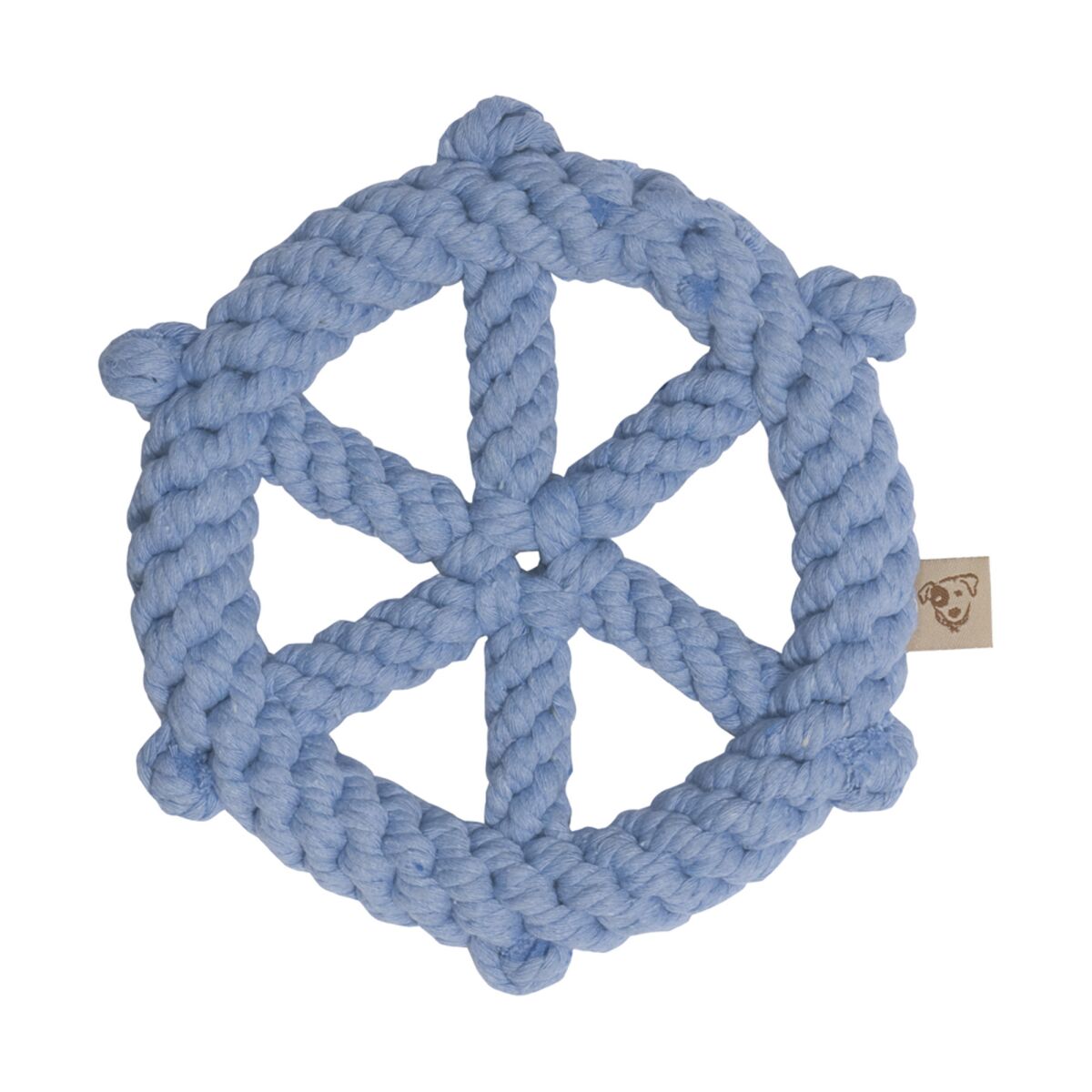 It seems like most dogs have something in their DNA that compels them to chew. Instead of your shoe, a rope toy crafted to look like a ship's wheel might be in order. This one is from the Good Karma line of products. $15.50. Modern Dog, 1611 Abbot Kinney Blvd., Venice. Come-Sit-Stay.com
Chew toy
It looks like a bone but the "Hurley" is made from a material called Zogoflex, which, according to the manufacturer, is not only durable, nontoxic, and dishwasher safe, it "does not absorb drool." Available in small and large sizes. $9.50-$12.50. Also at Modern Dog in Venice. Come-Sit-Stay.com
Koi plush toy
When it comes to plush toys for your dog, a fish may not come immediately to mind. But the Fluff & Tuff brand lists several fish in a toy lineup that also includes monkeys, lions and lady bugs. Finn (yes, the Fluff & Tuff Koi has a name) is about 14 inches long, so if your dog actually stops moving for a rest break, Finn might become a pillow. $16. Healthy Spot's Silver Lake location at 2550 Glendale Blvd., Silver Lake. HealthySpot.com
California postcard toy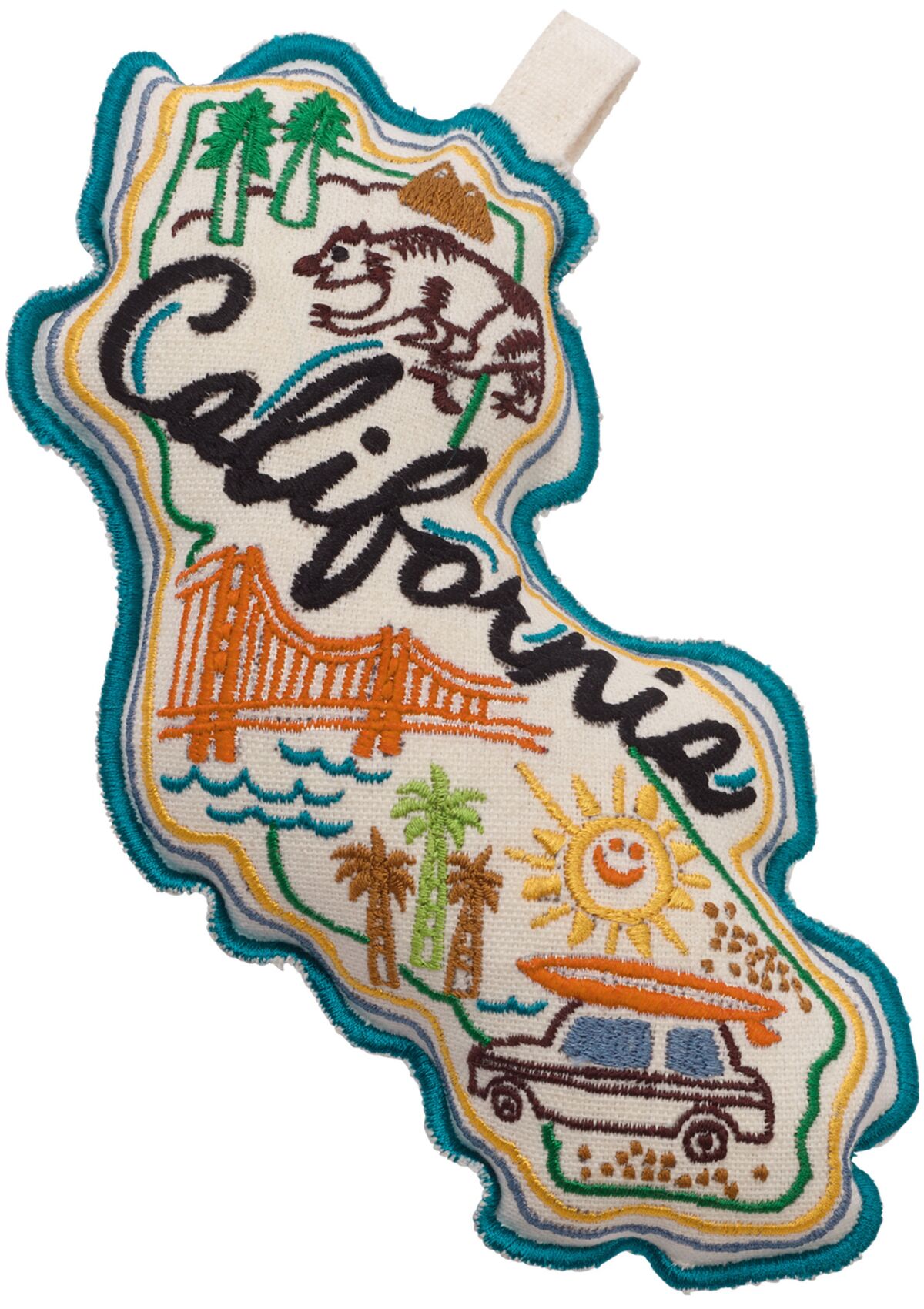 It's shaped like the state of California and styled like a vintage postcard, but trust us, the "Wish You Were Here California" toy was created for dogs. What's more, there's a squeaker inside. $15.99, Dog Bakery, 36 W. Colorado Blvd. No. 3, Pasadena, and other Southern California locations. TheDogBakery.com
Durable ball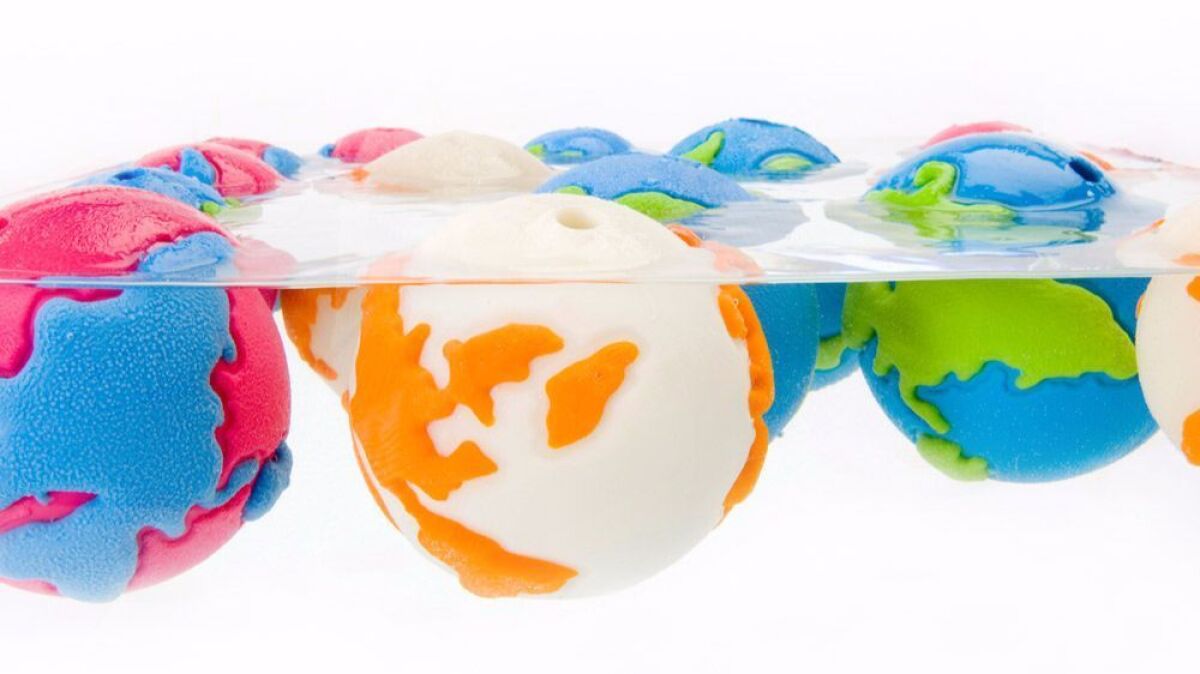 Orbee-Tuff balls are marketed as soft yet "virtually indestructible." They float — and at least one website suggests that owners can freeze them to use as "cool toys in hot weather." Available in three sizes, $11.99 to $19.99. Modern Dog in Venice. Come-Sit-Stay.com
High heel chew toy
We know dogs are often partial to shoes when the urge to chew strikes. There's no guarantee that your pup will leave the Jimmy Choos alone when presented with this "Chewy Vuiton" peep-toe pump, but it might be worth a try. Available in small and large sizes, $13.95 and $15.95. D.O.G. Pet Boutique; 346. N. La Cienega, Los Angeles. DogPetBoutique.com
Snuggle puppy
It's a dog toy, but it also could prove to be a stress reliever. There's a pulsing heartbeat inside, thanks to a set of batteries. (Take out those batteries and it's machine washable.) $39.99. Wylder's Holistic Peter Center & Rescue, 11939 Ventura Blvd., Studio City. WyldersHolisticPetCenter.com
Plush parrot toy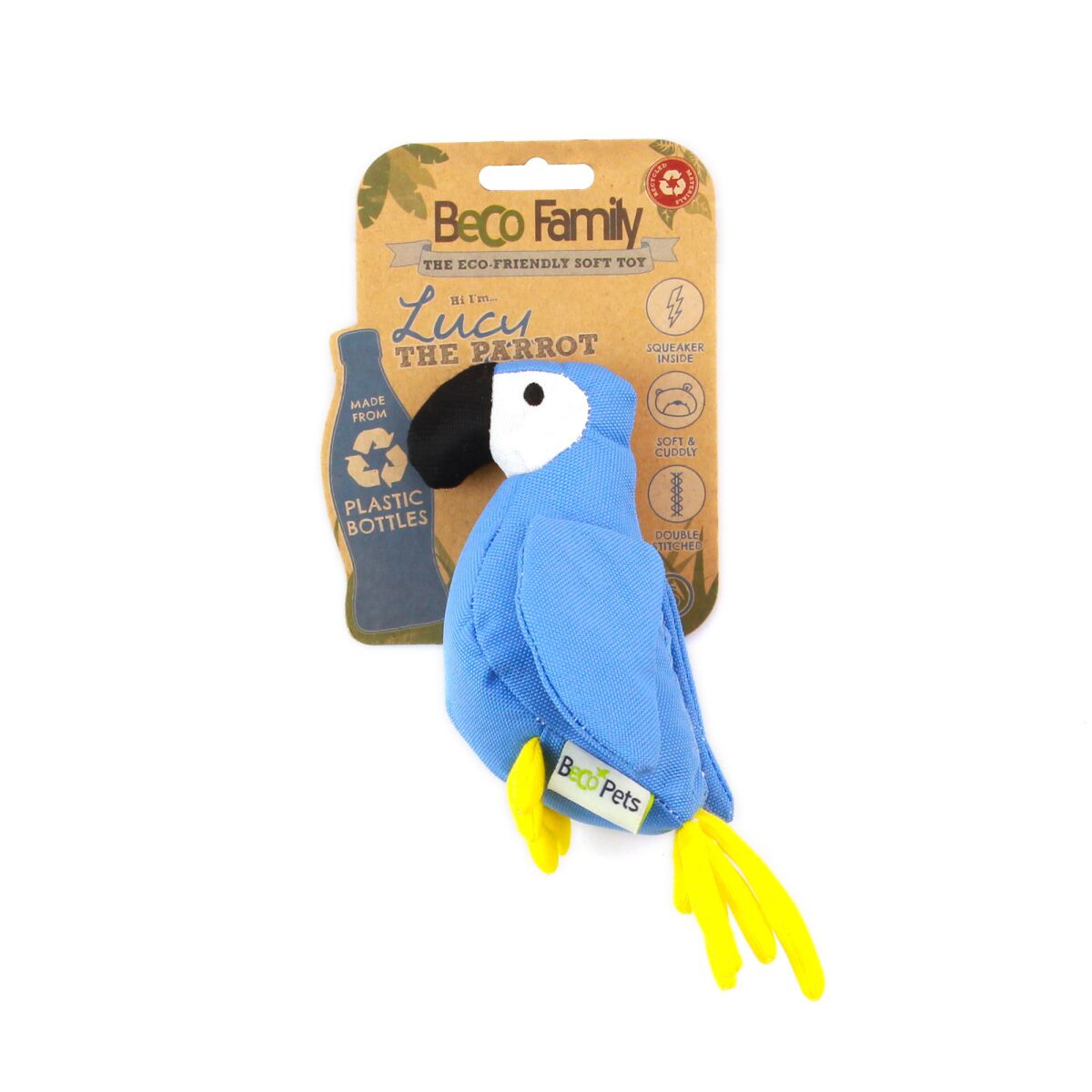 This little bird (from Beco) is stuffed with fibers made from recycled plastic bottles. Is there a squeaker inside Lucy the Parrot? Did you have to ask? $17.99 for a medium-size Lucy. Tailwaggers, 1929 N. Bronson Ave., Hollywood and 801 N. Fairfax Ave., Los Angeles. TailWaggersPets.com
Dragon sweatshirt
It's not exactly a toy, but if your dog wears this outfit, she might be mistaken for a toy. At the very least, it could be the perfect outfit for a holiday greeting card photo. $34.95. D.O.G. Pet Boutique. DogPetBoutique.com
Teepee
If you've encountered your dog (or your cat, for that matter) curled up in a corner or in the back of the closet, you undoubtedly understand the need to nest. P.L.A.Y.'s Pet Teepee is made of 100% natural cotton canvas, hangs on pine wood poles, and the interior cushion is removable. $80. Pussy & Pooch's Los Angeles location at 564 South Main St. PussyandPooch.com
For cats
Catnip "kicker" toys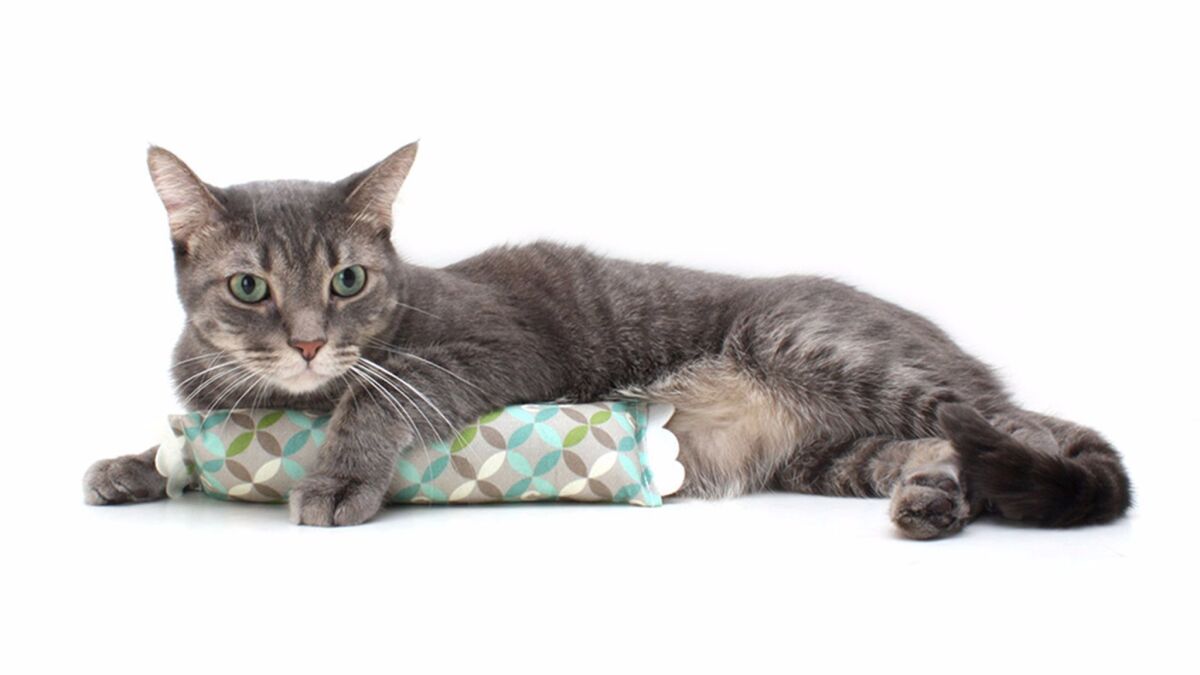 When you hear the word "catnip" do you think about nepetalactone, an active ingredient in catnip that makes many cats crazy? Or do you just think about the crazy (as in crazy fun) part? Toys made with catnip, like these ModKickers, may help your felines find their bliss. $7. PussyandPooch.com
Wool felt toys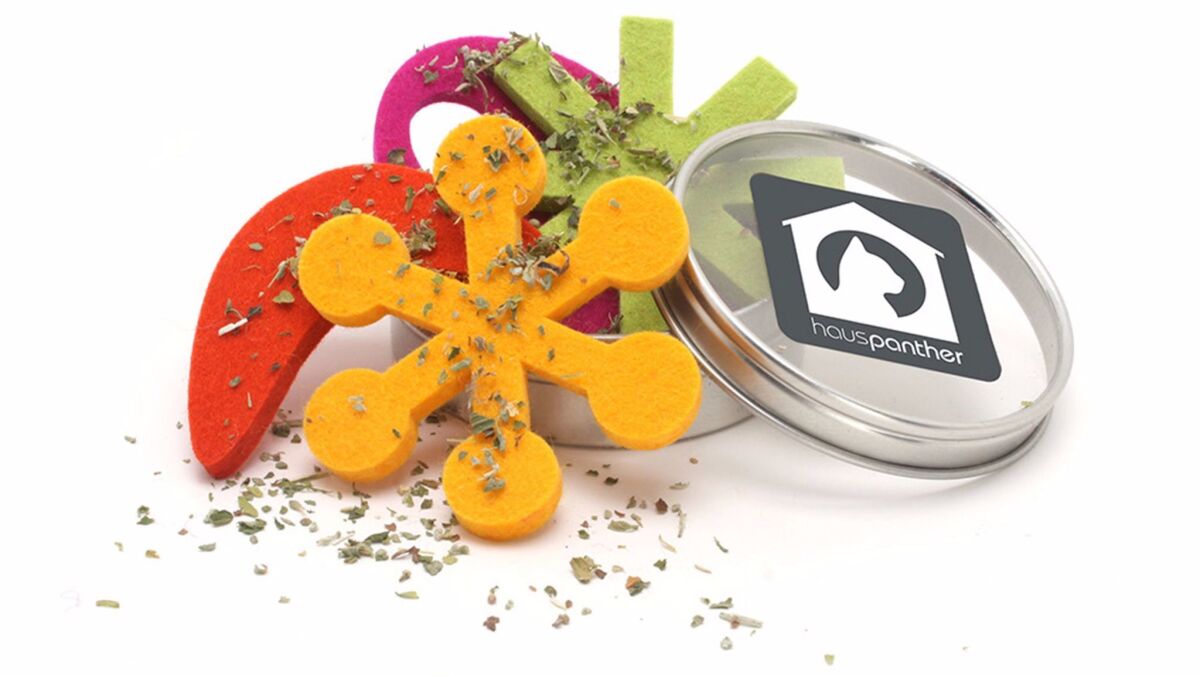 The Hauspanther Atomic Flyers come in a set of four, are packed in a tin and are sprinkled with organic catnip. The tin includes one of each shape in the color combination of your choice. $12. PussyandPooch.com
Catnip-stuffed pickles
If you're asking if cats like pickles, we'll refer to you a veterinarian. If you wonder if cats would go for little "pickles" (specifically "Tipsy Nip Tickle Gherkins") stuffed with organic catnip, now's your chance to find out. $12. PussyandPooch.com
Plush toys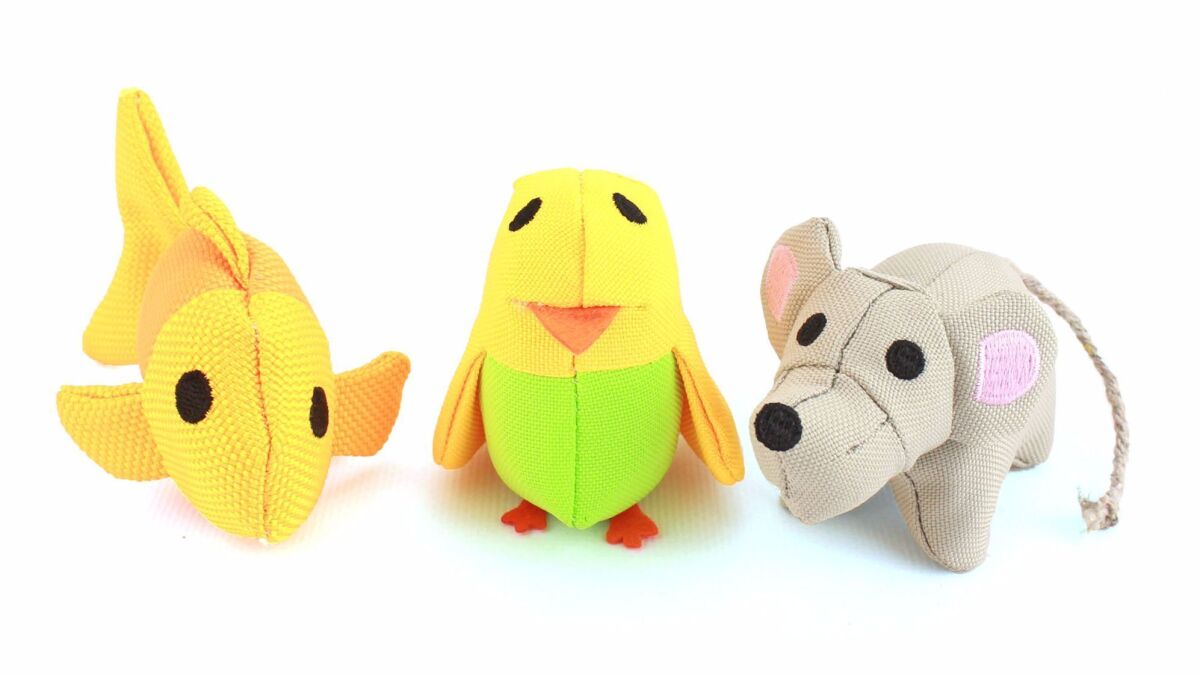 Beco's cat toys are made from recycled plastic bottles and are stuffed with catnip, according to the company website, They also have names: Freddie the Fish, Bertie the Budgie and Millie the Mouse. $7.99. Tailwaggers at 1929 N. Bronson Ave., Hollywood and 801 N. Fairfax Ave., Los Angeles. TailWaggersPets.com
Four toys in one
Cats sometimes require toys with a degree of sophistication, toys that can multitask. This toy — the Cat Is Good Chirping Teaser — bills itself as a feathered toy, ball toy, spring toy and chirping toy. Your pet may even deem to come down from her perch to give it a try. $13.99. Pet Project L.A., 548 S. Spring St. No. 107, Los Angeles. PetProjectLA.com
Crinkle fish toy
Your cats may be indoor cats, but they still yearn for the thrill of the chase and (perhaps) the opportunity to shake things up. The KONG Naturals Crinkle Fish has sound effects (it crinkles when pounced upon), and the feathers and catnip inside add to the thrill. $6.50. PetProjectLA.com
Catnip sardines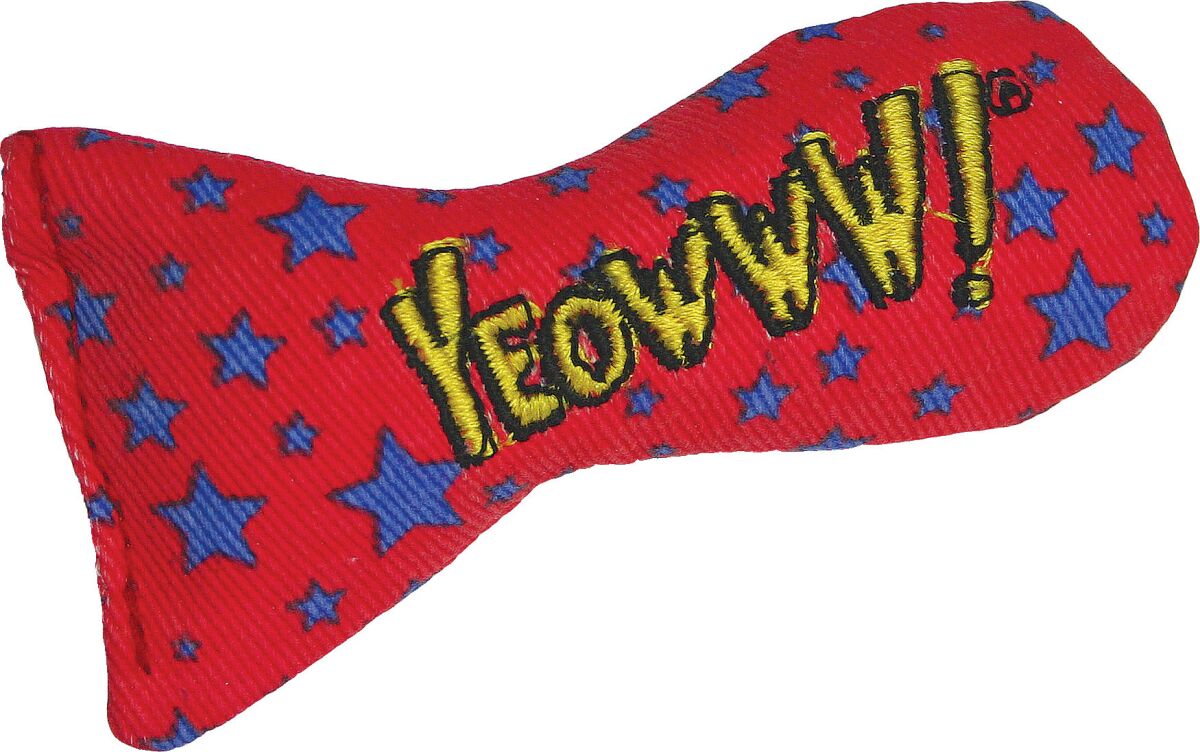 Fish and catnip — does it get any better for the cat in your life? The Stinkies Catnip Sardines are stuffed with organic catnip and made with soy-based dyes. $14.50. Healthy Spot, 2550 Glendale Blvd., Silver Lake, and other locations in Southern California. HealthySpot.com
Cat catcher wand toy
After years of teasing, you'd think your feline would know better than to attack anything dangling from a wand — but the temptation is irresistible much of the time. A tiny mouse is attached to this particular teaser, from Go Cat. $9.99. Pet Project L.A., 548 S Spring St. #107, Los Angeles. PetProjectLA.com
Cat tunnel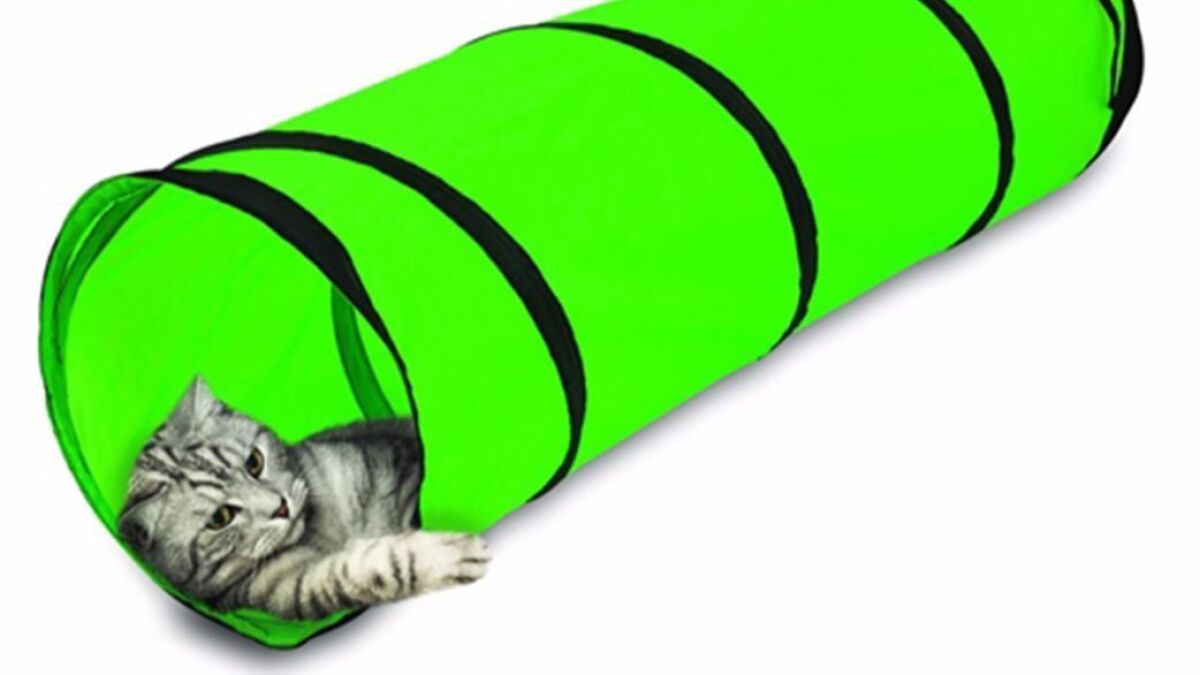 Your cat may need to be amused (or practice her stalking skills), and a collapsible tunnel may be the right venue. Bonus: the Jackson Galaxy (mesh) Cat Crawl is collapsible for those times when your feline would prefer to shred the furniture. $11.99. Circle Pet, 2201 Redondo Ave., Signal Hill. CirclePetLongBeach.com
For birds
Cuddle perch
Your bird probably feels neglected when the gifts are handed out, but this item may soothe all those hurt feelings. Depending on the size, there is room for one or two birds on the perch, which is draped in soft fleece. Small (4-by-4-by-5 inches), $15; medium (5-by-5-by-7), $20. Animal Lovers Pet Shop, 24028 Vista Montana, Torrance. AnimalLoversPetShop.com
Bamboo companion
What can be done to relieve bird boredom? This Bamboo Man, one of the eco-friendly offerings from Planet Pleasure Bird Toys, could be the answer. $7.60. PlanetPleasures.com
Get our L.A. Goes Out newsletter, with the week's best events, to help you explore and experience our city.
You may occasionally receive promotional content from the Los Angeles Times.