The Weekend Escape: 'Yurting' on the Oregon coast
Bring shoes or hiking boots for the 2.4-mile trek to the tip of Cape Lookout. If bringing small children, watch them closely because you'll be hiking along large, steep cliffs.
(Barbara Albright)
There are several yurts available for rent in Cape Lookout State Park. The rustic yurts, which are a short walk to the showers and bathrooms, are pictured. Deluxe yurts have kitchens and bathrooms.
(Barbara Albright)
There are several Yurts available for rent in Cape Lookout State Park. They sleep 5, have heat, lights, outlets, locking front door and covered porches.
(Barbara Albright )
We enjoyed a hearty breakfast every morning at the Blue Agate Cafe, in Oceanside, known for their crab cakes and ocean views.
(Barbara Albright )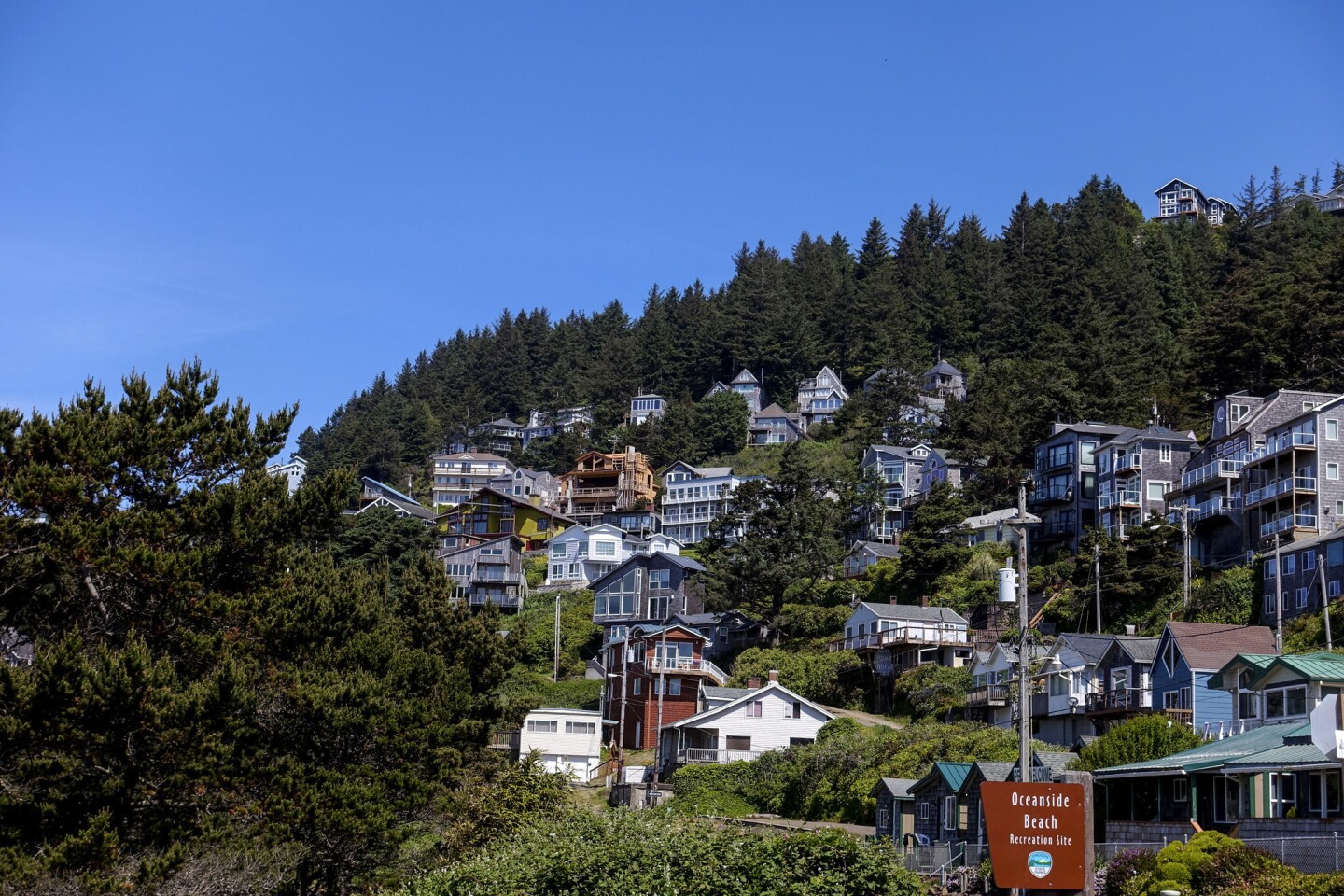 The tiny town of Oceanside stacks up from the ocean, calling to mind the Amalfi Coast in Italy, only with pine trees and conifers.
(Barbara Albright)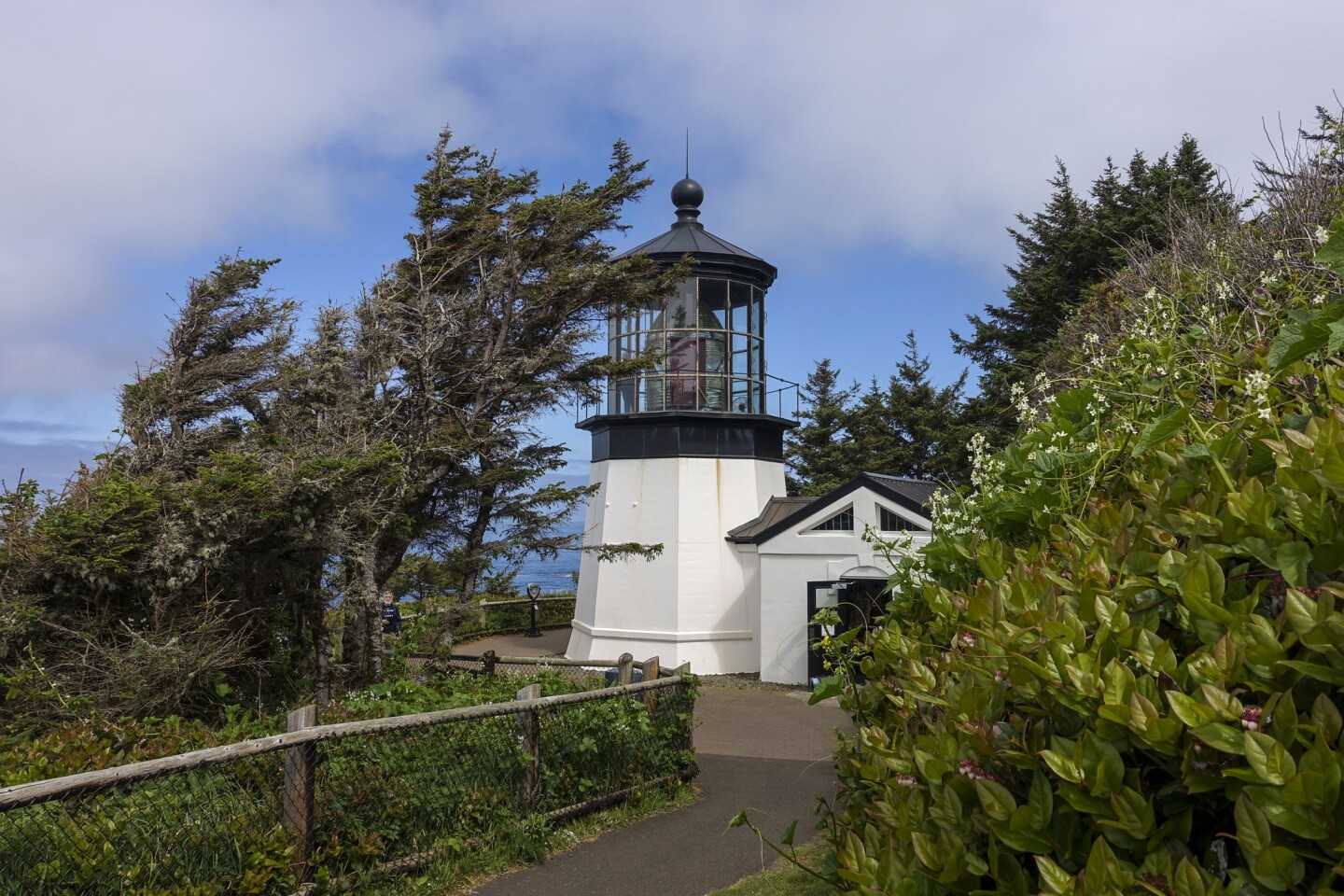 Cape Meares Light House. There's a gift shop on the ground floor and you can climb the spiral staircase to the top, where a guide is happy to talk to you about its history.
(Barbara Albright)
Oregon coastline at Cape Meares.
(Barbara Albright)
The beach is just steps from the yurts in Cape Lookout State Park.
(Barbara Albright)
My husband and I wanted to try something different for a getaway recently, so we stayed in a yurt on the Oregon coast just steps from the beach. We have fond memories of "yurting" the coast many years ago, kids and dogs in tow, enjoying outdoor activities at each stop. This time we tried a new place, Cape Lookout State Park, just west of Tillamook and were delighted with the sandy beaches, show-stopping views, a lighthouse, great hikes, good food and a clean, comfortable yurt. The tab: $96 for two nights in the yurt, $77 for breakfast both mornings, and $55 for groceries and firewood to use at the campground.
The bed
One of the bonuses of yurt camping is that there's nothing to set up. We got our key from the park host (be sure to arrive before 8 p.m.), unloaded our bedding and suitcases from the car ed. We were a short walk from the bathrooms and hot showers. Deluxe yurts (also available here) have a kitchen and bathroom/shower. The yurt was easy to reserve through the state park's online site, and everything was ready, clean and organized when we arrived. They're available to rent year-round.
The meal
A friend told us that the little town of Oceanside was charming and community's Blue Agate Cafe (1610 Pacific Ave., Oceanside; [503] 815-2596 no website) had great breakfasts. Right on both counts. The homes in Oceanside stack up the hillside, reminding us of Italy's Amalfi Coast (only with pine trees). I tried the crab cakes and eggs ($13), with country potatoes and a homemade biscuit that was flaky and light despite its ridiculously huge size. The crab cakes were some of the best I've had. My husband had the Great White breakfast burrito ($9.50), with three eggs, sausage and cheddar, also served with country potatoes. We ordered the same thing the second morning because we enjoyed them so much.
The find
One morning we made an impromptu stop at Jacobsen Salt Co.'s harvesting facility in Tillamook.Tom Gibson, coast operations manager, explained how the company creates its renowned flake and kosher sea salts from the cold, pristine waters of Netarts Bay. There's also a small gift shop with an extensive assortment of pure sea salts, infused sea salts and salty confections, as well as its recently acquired Bee Local single-origin honeys and honey products.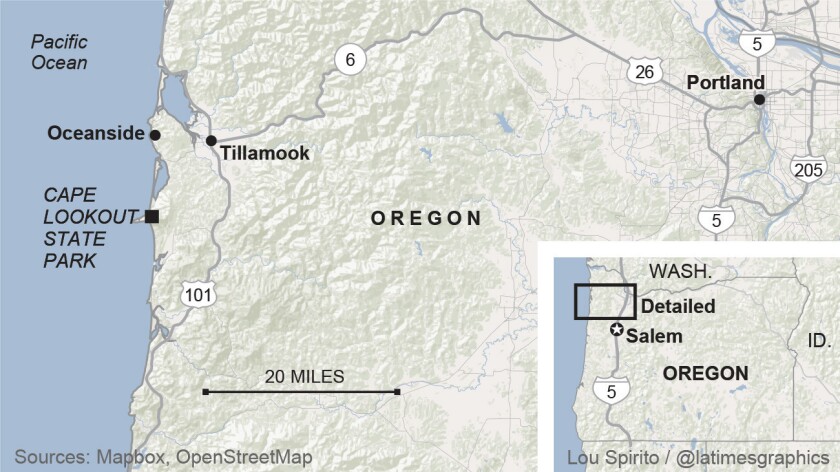 The lesson learned
Although Cape Lookout is only a 90-minute drive from Portland, plan to arrive before dark because the winding highway gets narrow and can be foggy, both of which can feel treacherous at night. We also learned that it's on the Oregon Coast Bike Route, so even during the daytime, we kept our speed about 25 mph because there were plenty of cyclists taking advantage of the road's access to the area's spectacular surroundings.
---
Get inspired to get away.
Explore California, the West and beyond with the weekly Escapes newsletter.
You may occasionally receive promotional content from the Los Angeles Times.