Mexico: Go deep inside Tijuana's art and food scene on this museum tour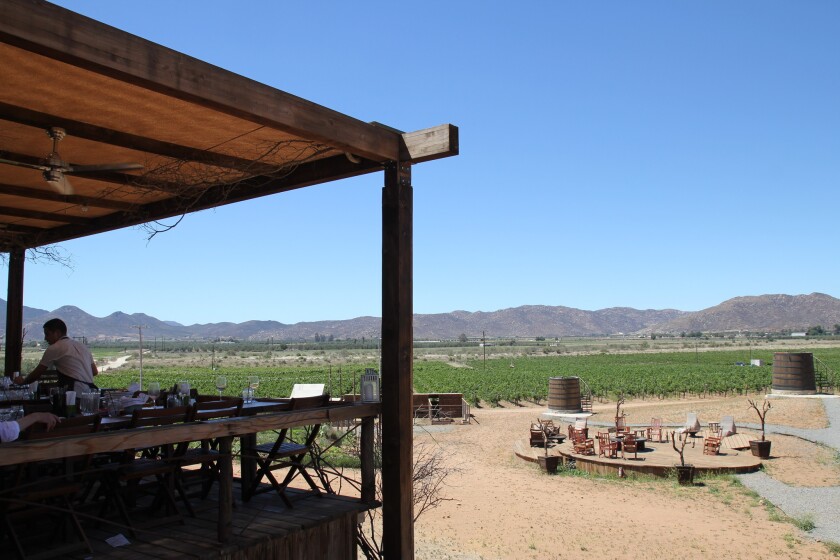 It's no secret that the Mexican border area around Tijuana is in the midst of a cultural renaissance -- and one museum makes it easy to take it all in.
The Museum of Contemporary Art San Diego for more than three years has organized regular day-trips to areas around the border -- all with a focus on art, architecture and history (with a little food thrown in for good measure).
The next one starts 10 a.m. Friday. Tours are $135 per person for non-members and include transportation from San Diego and lunch.
Tijuana's emerging independent art spaces along with artisan workshops and private galleries were documented by the Los Angeles Times in the Tijuana Generation Art series last fall.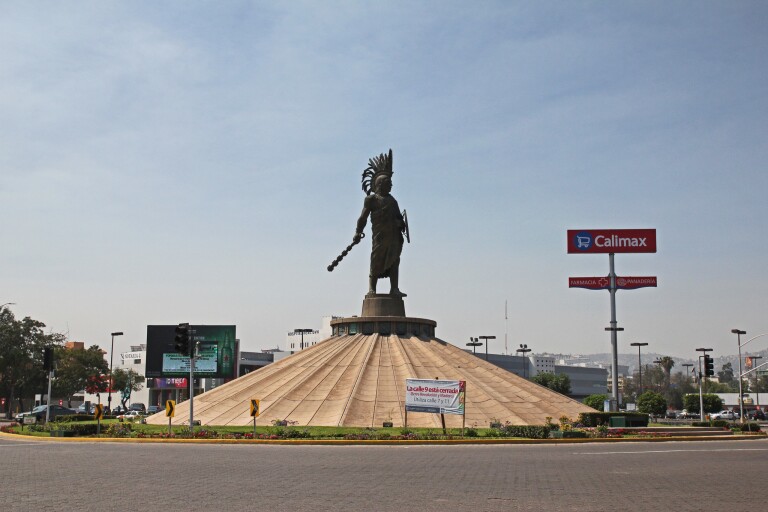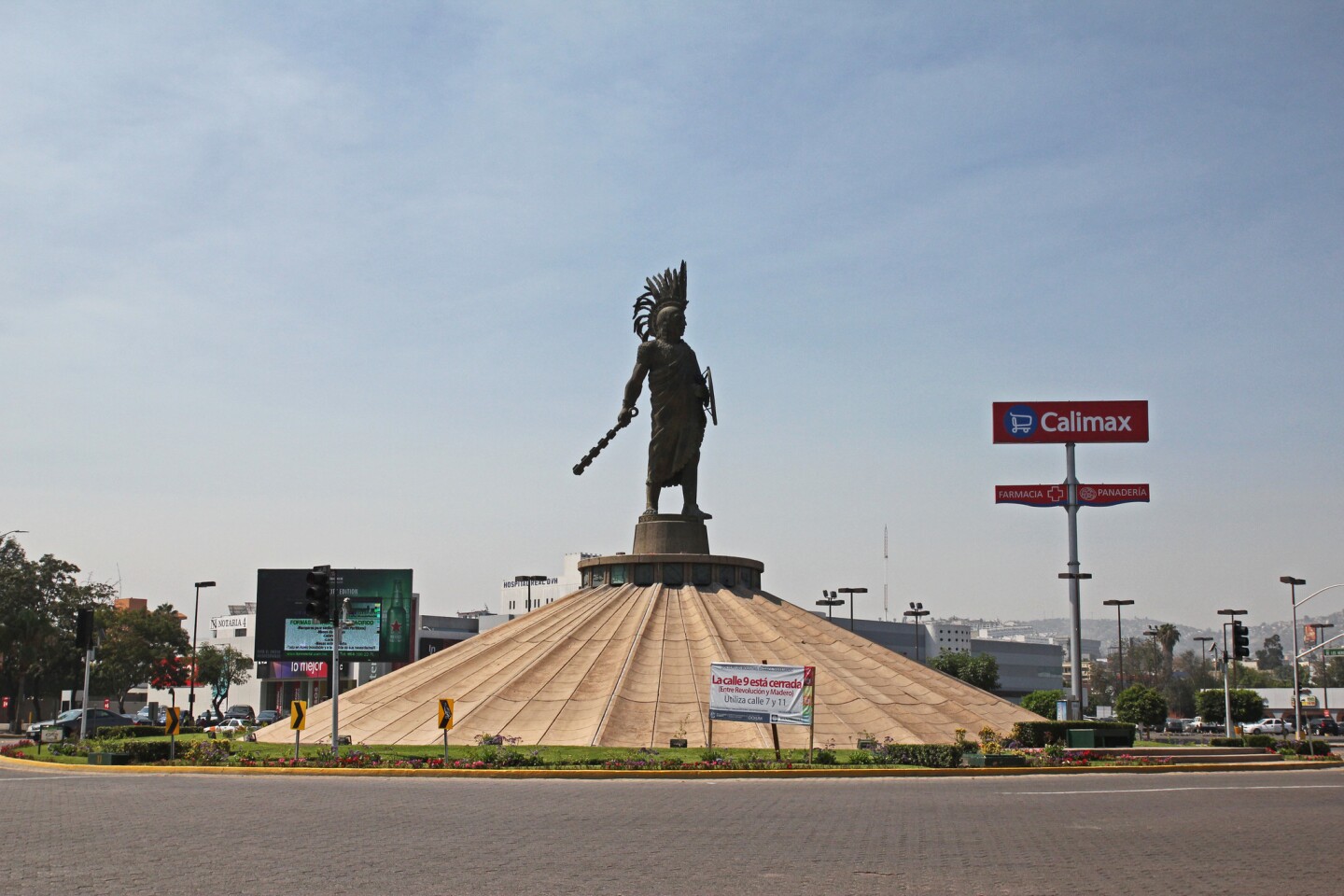 The tour begins in Tijuana, where the Museum of Contemporary Art San Diego (MCASD) took us through the city, stopping for a visit at a local art space. Seen here: the monument to Cuahtemoc, the last Aztec emperor of Mexico.
(Carolina A. Miranda / Los Angeles Times)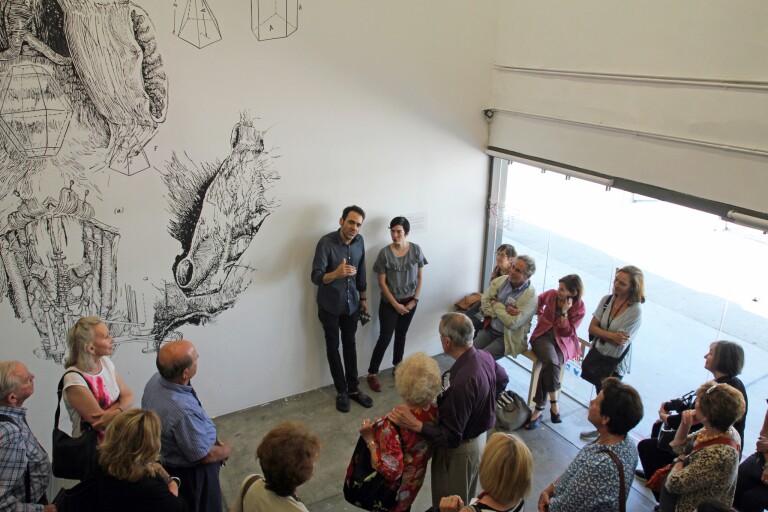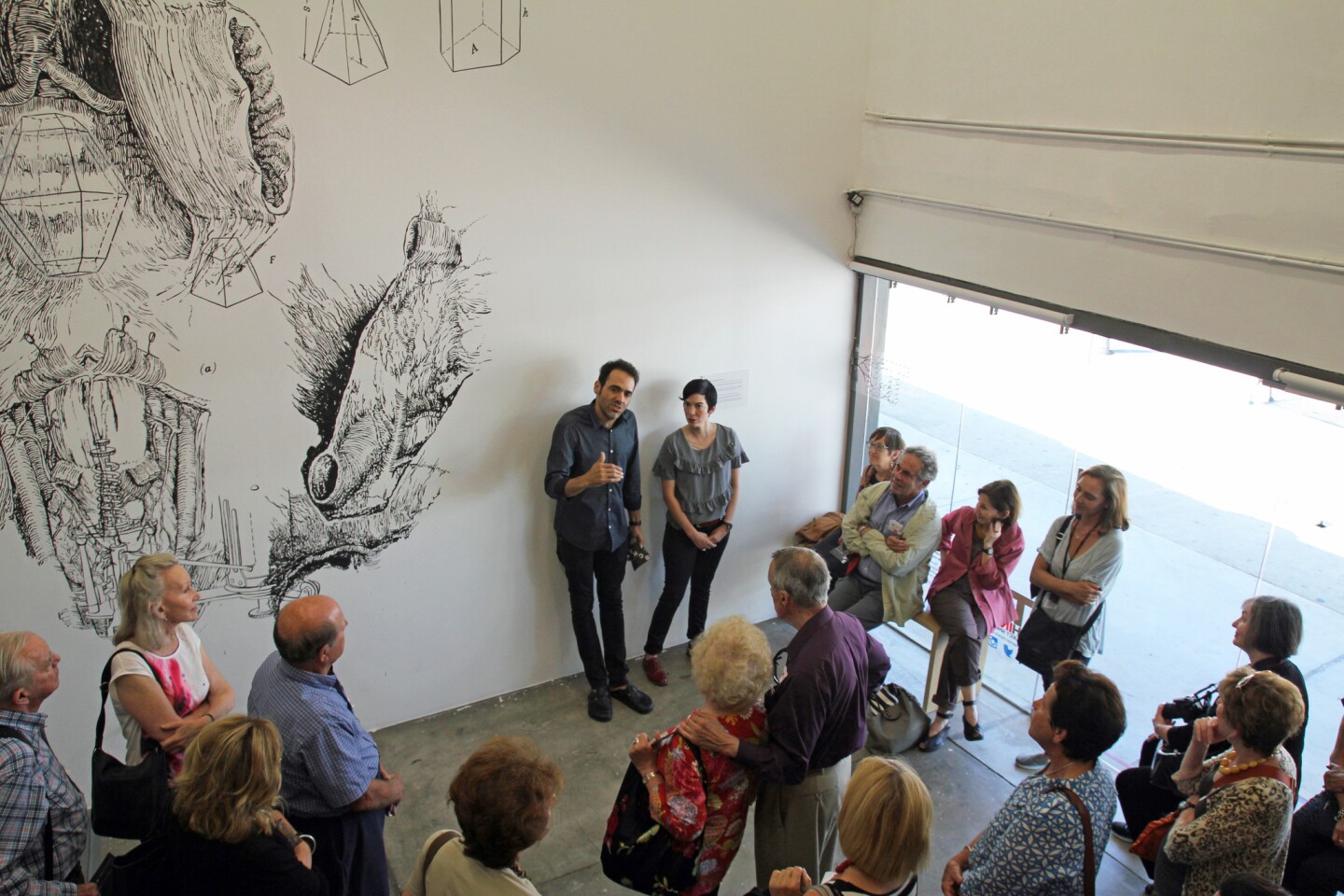 TJ in China directors Daniel Ruanova and Mely Barragán discuss their artist-run space with a San Diego tour group. The pair worked in China for a time, but returned to Tijuana because the cultural scene was flourishing.
(Carolina A. Miranda / Los Angeles Times)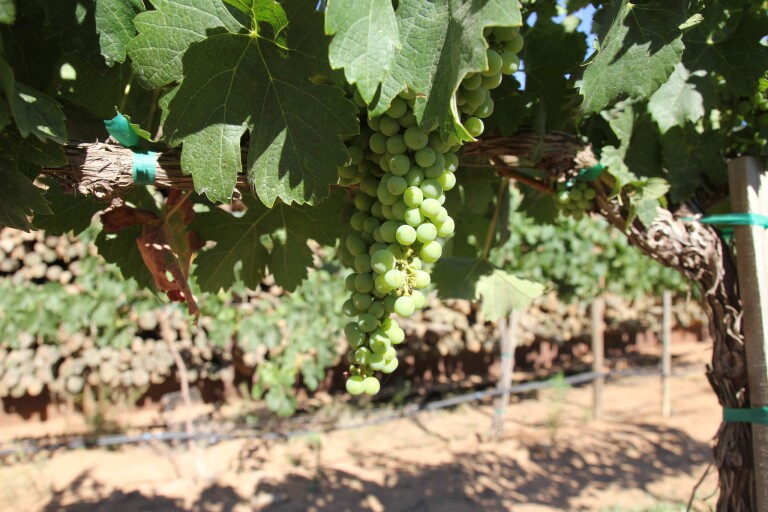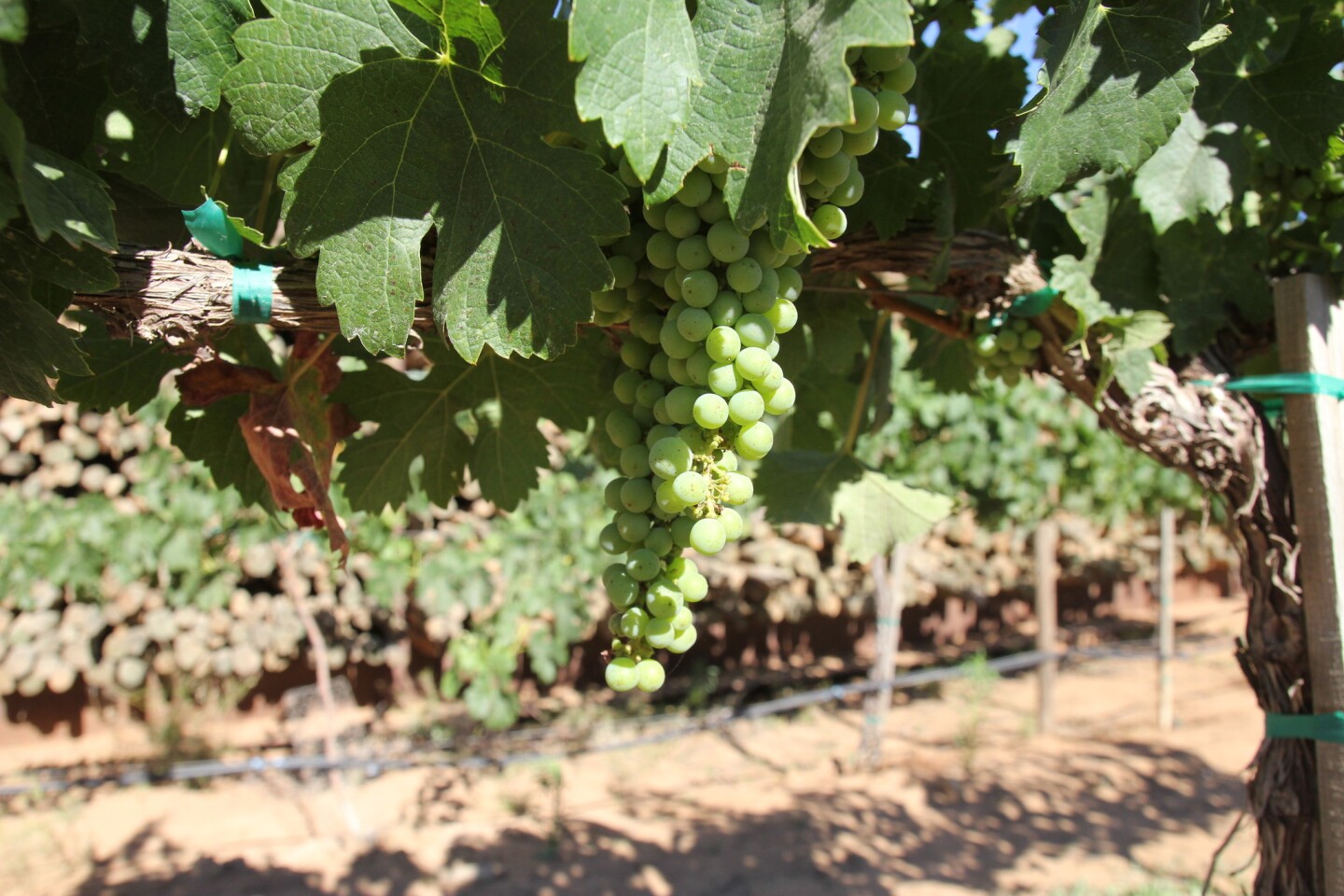 From Tijuana, we took the stunning two-hour ride south along the coast, before landing in the Guadalupe Valley. The area is home to vineyards and olive groves and small, boutique wineries.
(Carolina A. Miranda / Los Angeles Times)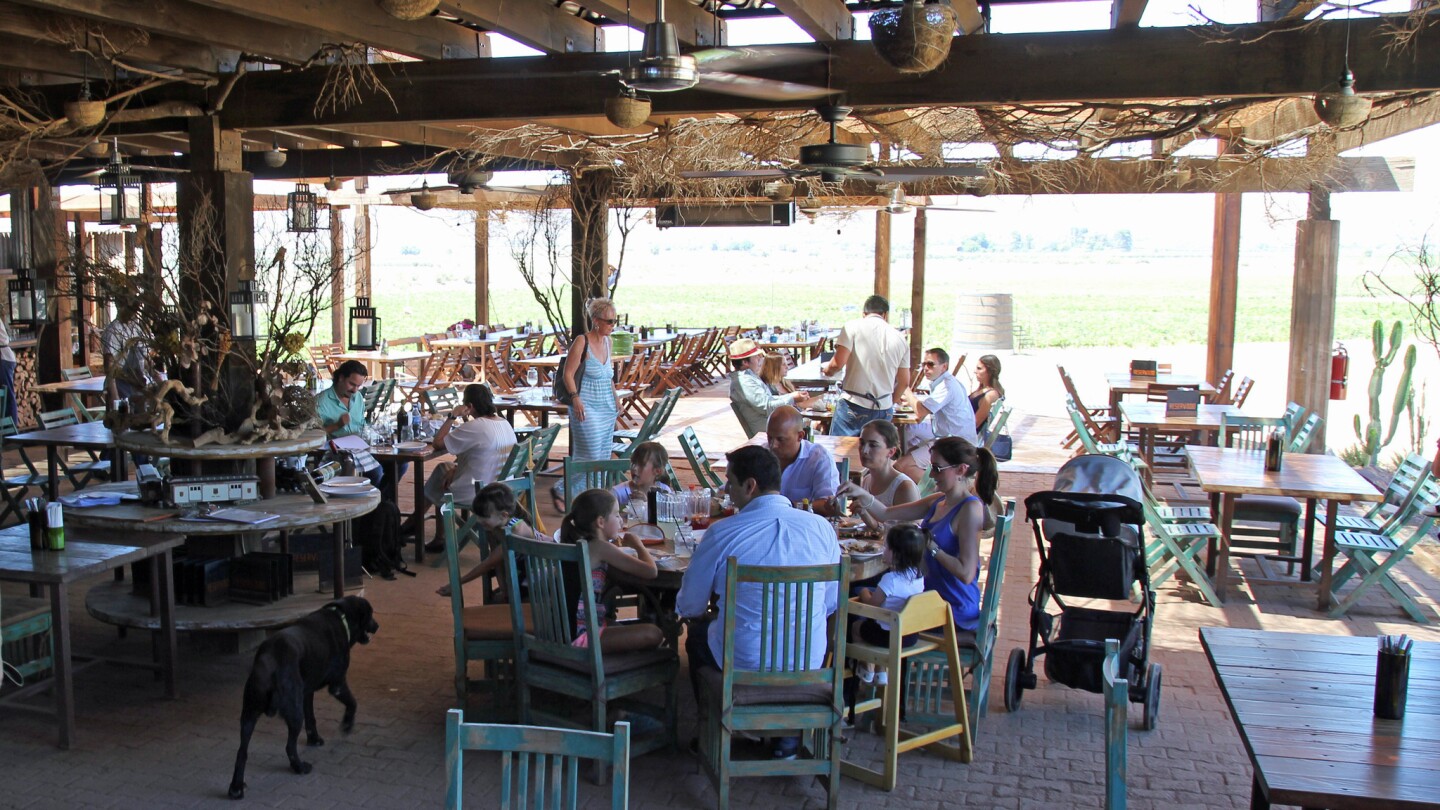 Lunch was at Javier Plascencia and Pedro Peñuela's welcoming country restaurant, Finca Altozano, where we enjoyed a family-style meal that included melt-in-your mouth short ribs, grilled mushrooms, fresh pasta and corn pudding.
(Carolina A. Miranda / Los Angeles Times)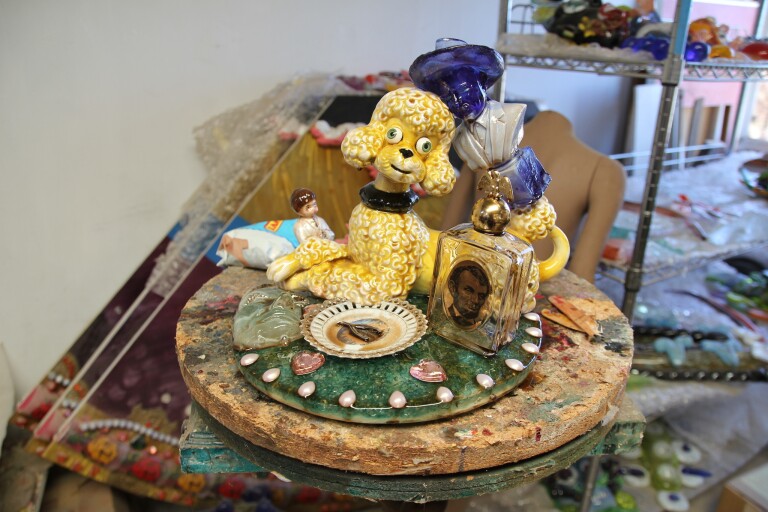 The afternoon was spent in the studio of artists Einar and Jamex de la Torre, a brother duo from Guadalajara who are known for their wild blown-glass and assemblage pieces. Seen here: some of the small thrift store curios that often find their way into their work.
(Carolina A. Miranda / Los Angeles Times)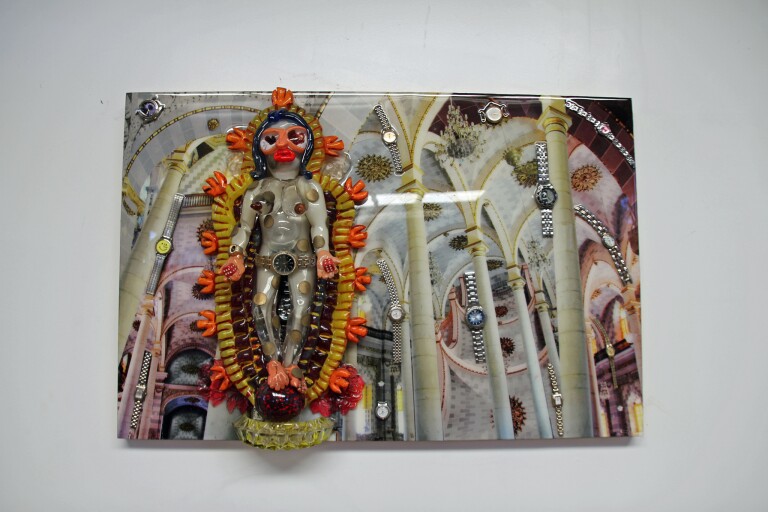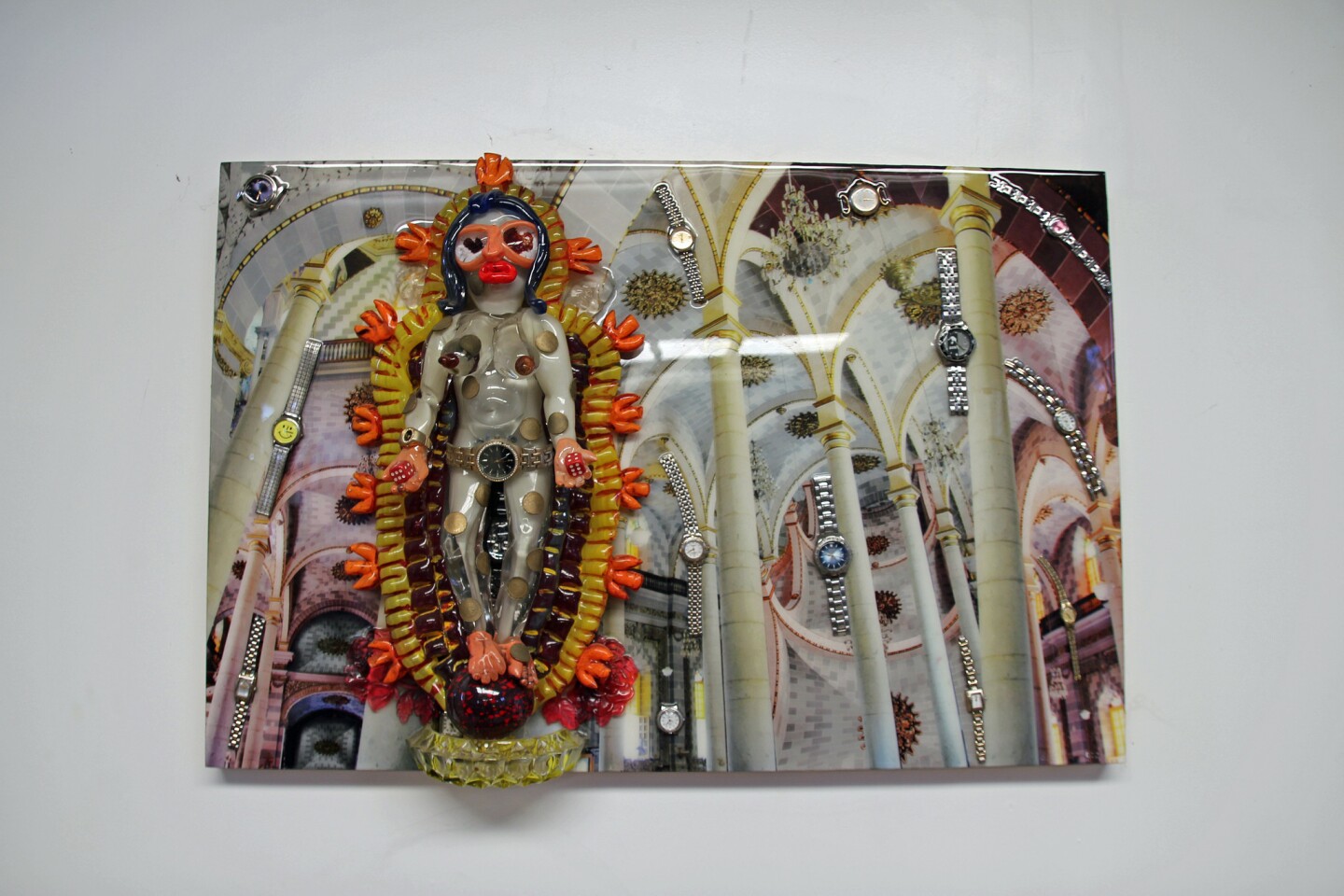 The De la Torre brothers travel all over the world to produce installations such as this wall hanging, but maintain their principal studio in the Guadalupe Valley.
(Carolina A. Miranda / Los Angeles Times)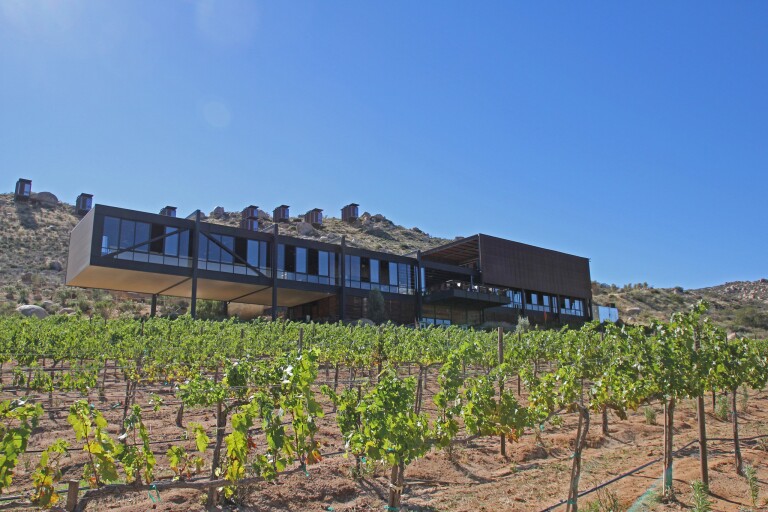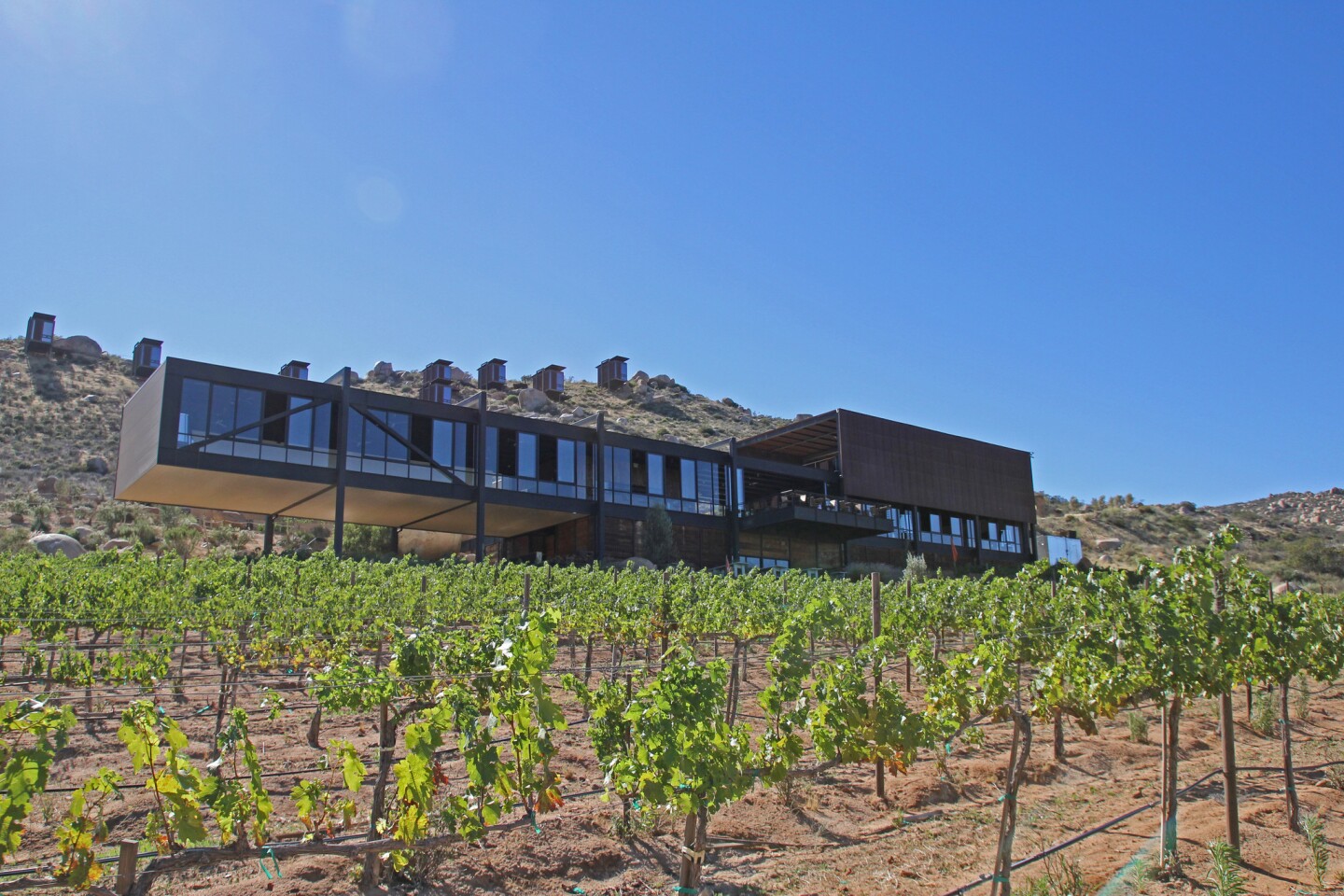 The final stop on our tour was the Encuentro Guadalupe hotel, designed by Tijuana architect Jorge Gracia of Graciastudio.
(Carolina A. Miranda / Los Angeles Times)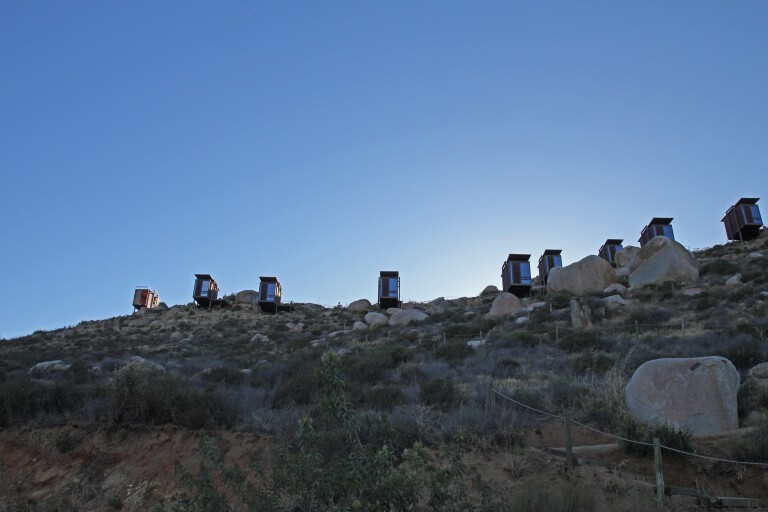 The hotel consists of a series of cabins, wrapped in steel, dotting the mountaintop — and offering staggering views of the Guadalupe Valley. The architect is known for working with materials at hand (such as stell, which was provided to him by the client).
(Carolina A. Miranda / Los Angeles Times)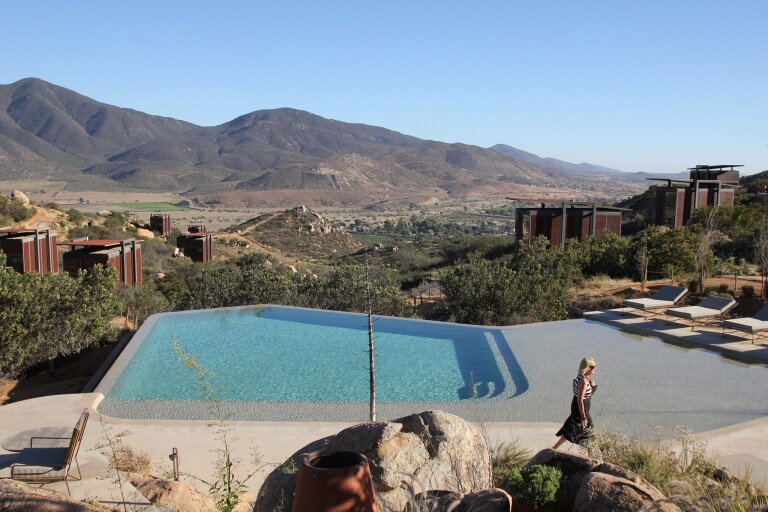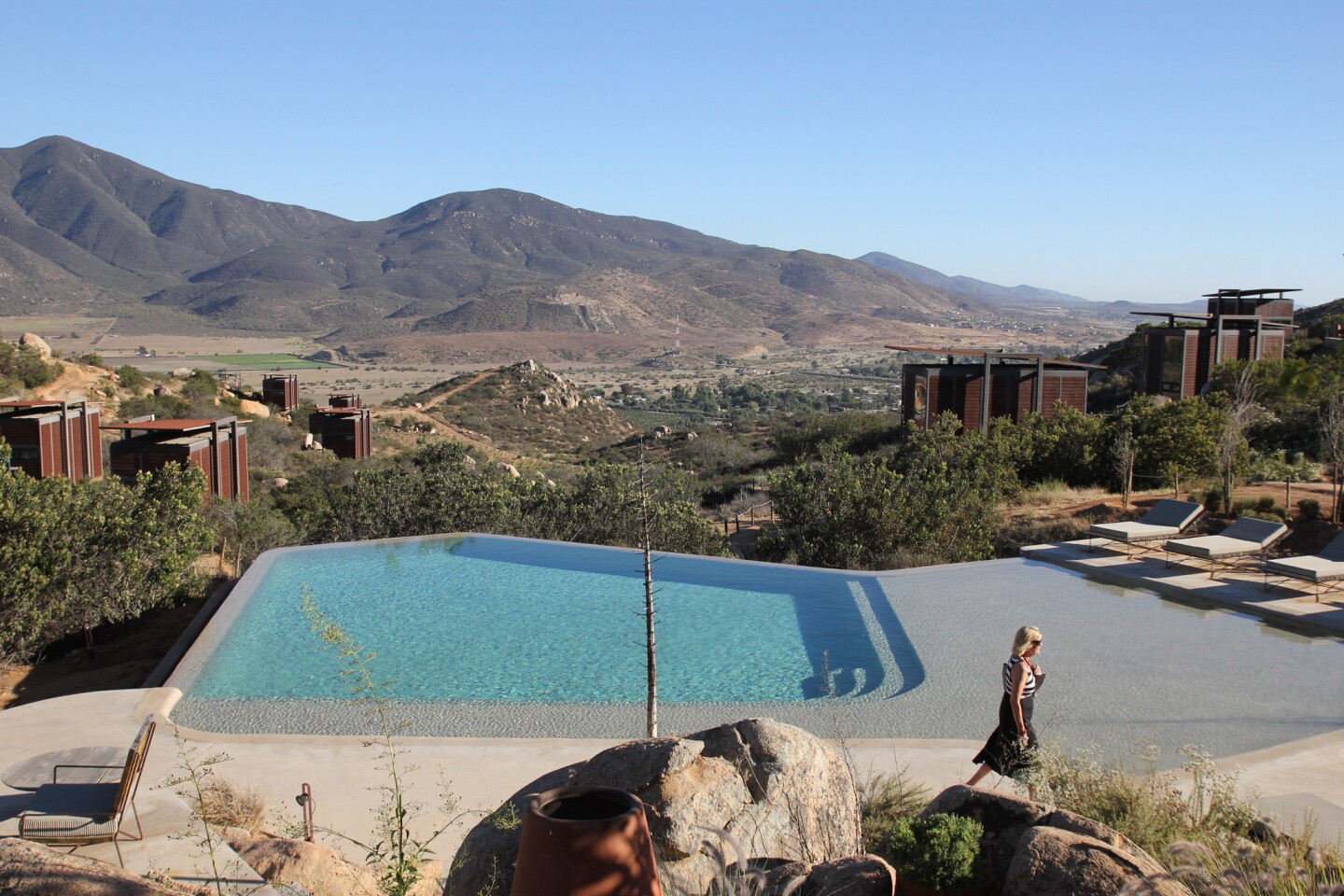 As part of the tour of Encuentro Guadalupe, we met with the architect, who spoke about the importance of preserving the natural landscape of the mountain while providing amenities. These were our last, wondrous views before heading back to the U.S.
(Carolina A. Miranda / Los Angeles times)
The city is home to an important regional art center that regularly hosts traveling exhibitions, as well as a zona gastronómica (gastronomic zone), which features eateries from some of the area's most celebrated chefs, such as Javier Plascencia of Misión 19 in Tijuana and Bracero in San Diego.
Friday's museum tour will include a visit to "El Cubo," the new galleries at the Centro Cultural Tijuana, to get a personally guided tour of the art collection of Alonso Elías and Patty Fontes. It will also include a visit to the alternative art space, La Caja Galería and a visit to the studio of photographer Ingrid Hernández.
Lunch will be at Verde y Crema, the new Baja Med hot spot by Jair Tellez.
Last summer, I joined the museum for a similar day-long excursion to various cultural outposts in Tijuana and beyond (see the embedded photo essay).
This included a stop at an artist-run gallery on Avenida Revolución, a visit to the Valle de Guadalupe studio of artists Einar and Jamex de la Torre, and a conversation with architect Jorge Gracia, of graciastudio, about sustainability in design.
In between all of the culture, we enjoyed a farm-fresh family-style lunch at the celebrated Finca Altozano. All around, a terrific way to taste all that Tijuana has to offer in just a single day.
Info: Museum of Contemporary Art San Diego, (858) 454-3541
Find us on Twitter @latimestravel.
ALSO:
Honolulu: It's party time for Waikiki's oldest hotel, and you're invited
Your next national park trip? Check out the destinations in this new Imax film
Drones make you the star of your next Squaw Valley ski or snowboard video

---
Get inspired to get away.
Explore California, the West and beyond with the weekly Escapes newsletter.
You may occasionally receive promotional content from the Los Angeles Times.