Replica of Cabrillo's 16th century tall ship to open in San Diego and tour coastal cities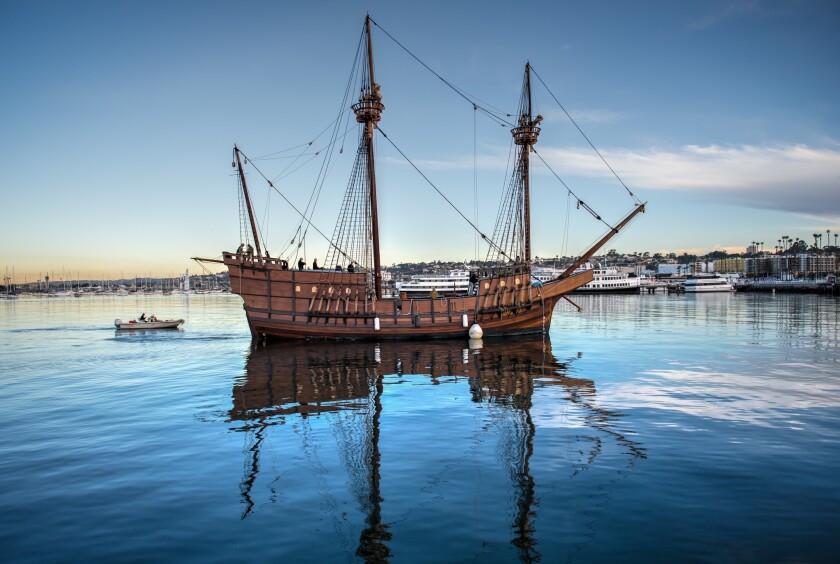 In 1542, when Juan Rodríguez Cabrillo was in search of new trade routes, he became the first European explorer to set eyes on the California coast. Cabrillo landed his ship, the San Salvador, in several places, including what is now San Diego. Now, a replica of the historic galleon will kick off its two-month maiden voyage at the city's Festival of Sail over Labor Day weekend.
The San Salvador will be open to visitors Sept. 3 to 5 at the Maritime Museum of San Diego, Sept. 15 to 18 in Oxnard at the Channel Islands Maritime Museum, Sept. 23 to 25 in Monterey at Monterey State Historic Park and Sept. 30 to Oct. 9 at Morro Bay.
Each stop on the Pacific Heritage Tour has planned activities special to the area. For example, Morro Bay will greet the San Salvador with, among other vessels, tule boats newly made by the Salinan Tribe, Native Americans local to that part of the coast. The visit coincides with the Morro Bay Harbor Festival on Oct. 1.
Tickets to visit the ship at San Diego's Festival of Sail or on its coastal tour cost $7 per adult and $5 for children ages 3 to 12.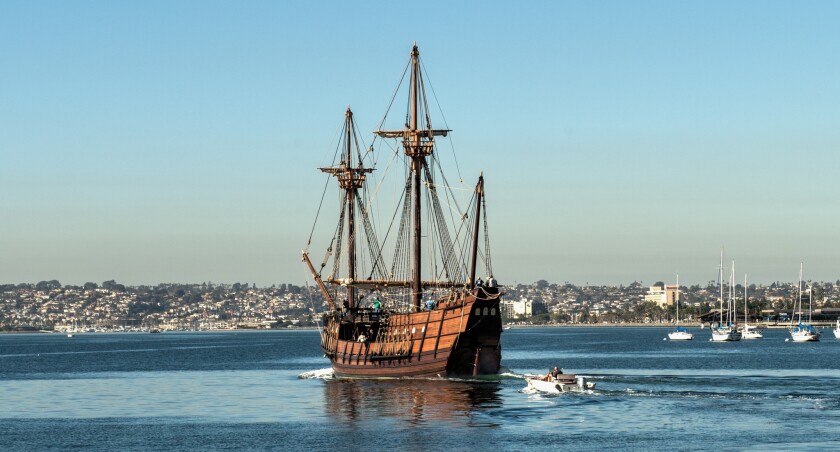 If you want to find out what it's like to sail on a 16th century galleon in the 21st century, you can hop on board from Morro Bay to Oxnard (Oct. 10 to 14), circumnavigate Catalina (Oct. 17 to 21) or sail from Avalon to San Diego (Oct. 23 to 26).
While on board, you'll be schooled in how to sail by day and learn about Cabrillo's journey by night. The cost is $995 per person (ages 12 and older), which includes the cruise and meals on board the ship.
Info: Maritime Museum of San Diego, (619) 234-9153, Ext 101
MORE
Dinner in a Maui tree house for $1,200, and you get to set the menu
Summer whale watching in California: Where to see blues, humpbacks and even sharks
Did you get a great shot like this one? Send it to us for the L.A. Times' Photo Fiesta
OpenTable selects 100 scenic restaurants that are all about the views
---
Get inspired to get away.
Explore California, the West and beyond with the weekly Escapes newsletter.
You may occasionally receive promotional content from the Los Angeles Times.