SoCal wildflowers get the star treatment, thanks to actor Joe Spano. Just listen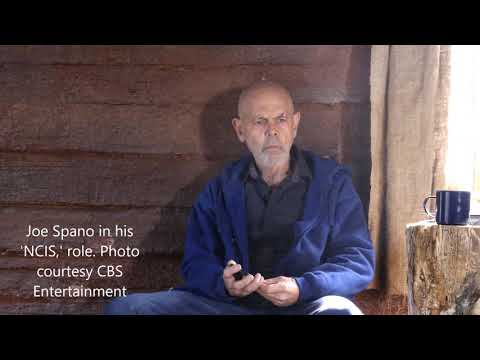 The "NCIS" actor voices the wildflower report for the Theodore Payne Foundation
You may know him as FBI special agent Tobias Fornell on the crazy popular TV show "NCIS," but this time of year, Emmy-winning actor Joe Spano takes on a softer role: the voice of the wildflower hotline.
Only in L.A. would a celebrity be your guide to finding sand verbena, monkey flowers, dune evening primrose and other species that pop up in spring around local deserts.
In a season that's gone in an eye blink, Spano's distinctive voice delivers vital information to Southern California's dedicated flower stalkers near and far on the Wild Flower Hotline hosted by the Theodore Payne Foundation in Sun Valley.
"I love it, it's such an adorable thing to do," says Spano, best known for his role as Lt. Henry Goldblume on the 1980s TV drama "Hill Street Blues." "...It's not like being on 'The Wire' or 'NCIS.' We're not dealing with global catastrophes."
Your chance to see Southern California's epic wildflower bloom is running out. Here's where to go »
With rains that started early and have continued through winter, some areas stand to have great flower displays this season. Every Friday, you can hear Spano provide updates on the latest blooms and where to find them.
Right now, Anza-Borrego Desert State Park on the eastern side of San Diego County is the place to see desert lupine, dune evening primrose and desert lilies. Flowers are starting to pop along washes on the desert floor at lower elevations southeast of Borrego Springs.
Spano can't recall exactly how long he has spoken for the flowers, but it's been at least a dozen years.
He receives the wildflower report on Thursday night, then records it at his Calabasas home (which sits on an acre and a half of chaparral opposite Cold Creek Canyon Preserve in the Santa Monica Mountains) and sends an MP3 file back.
It was his interest in native plants for his home garden that drew him to the organization's native plant nursery and eventually the hotline.
Lili Singer, the organization's director of special projects and adult education, says the hotline, now in its 34th year, was on hiatus for three years because of the high cost of a dedicated phone line and diminishing number of callers. More people were reading the report online.
But with the option of putting the report on the organization's in-house line for free, the hotline returned last Friday — and so did Spano.
"With Joe back and a colorful season, I think the interest for calling will be piqued!" Singer writes in an email.
You can hear Spano's reports through May 26 by calling (818) 768-1802, Ext. 7, or listen online at the website.
ALSO
Get a jump on spring gardening at this native plant sale
Things in D.C. are so overheated that the cherry blossoms are popping prematurely, forcing an earlier start to the festival
After summer's wildfire and winter's heavy rains, five coastal parks in the Big Sur area remain closed indefinitely
Santa Barbara's new science museum aims to spark your curiosity
Get our L.A. Goes Out newsletter, with the week's best events, to help you explore and experience our city.
You may occasionally receive promotional content from the Los Angeles Times.