China's highest, longest glass bridge closes after too many people come to visit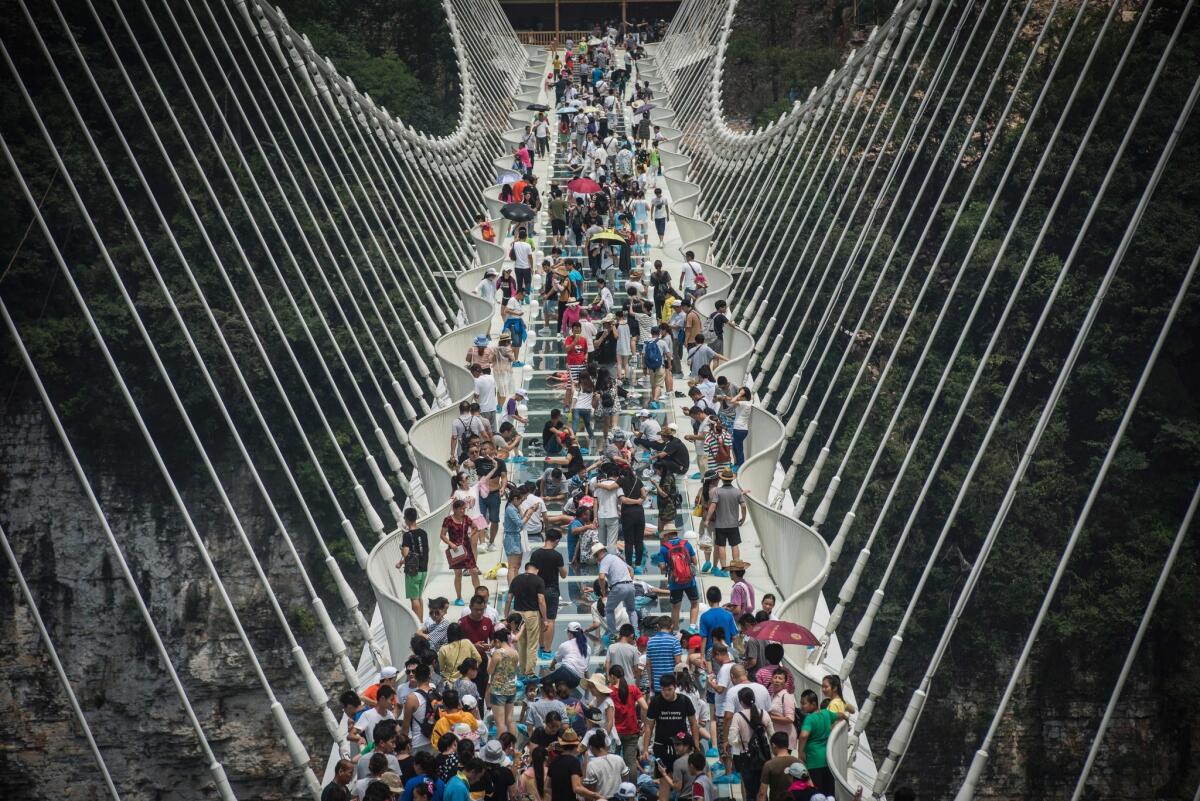 If you're going to China to walk on the world's highest, longest glass-bottomed bridge, you might want to delay your trip awhile. The newly opened Zhangjiajie Grand Canyon Glass Bridge in the country's Hunan province abruptly closed Friday because it was just too popular.
"We're overwhelmed by the volume of visitors," a marketing and sales spokesperson for the bridge told CNN. The story notes the bridge was built to accommodate up to 8,000 people a day, but 10 times that many turned out to see the man-made attraction.
The announcement came Thursday on the blog site Weibo. The bridge opened Aug. 20.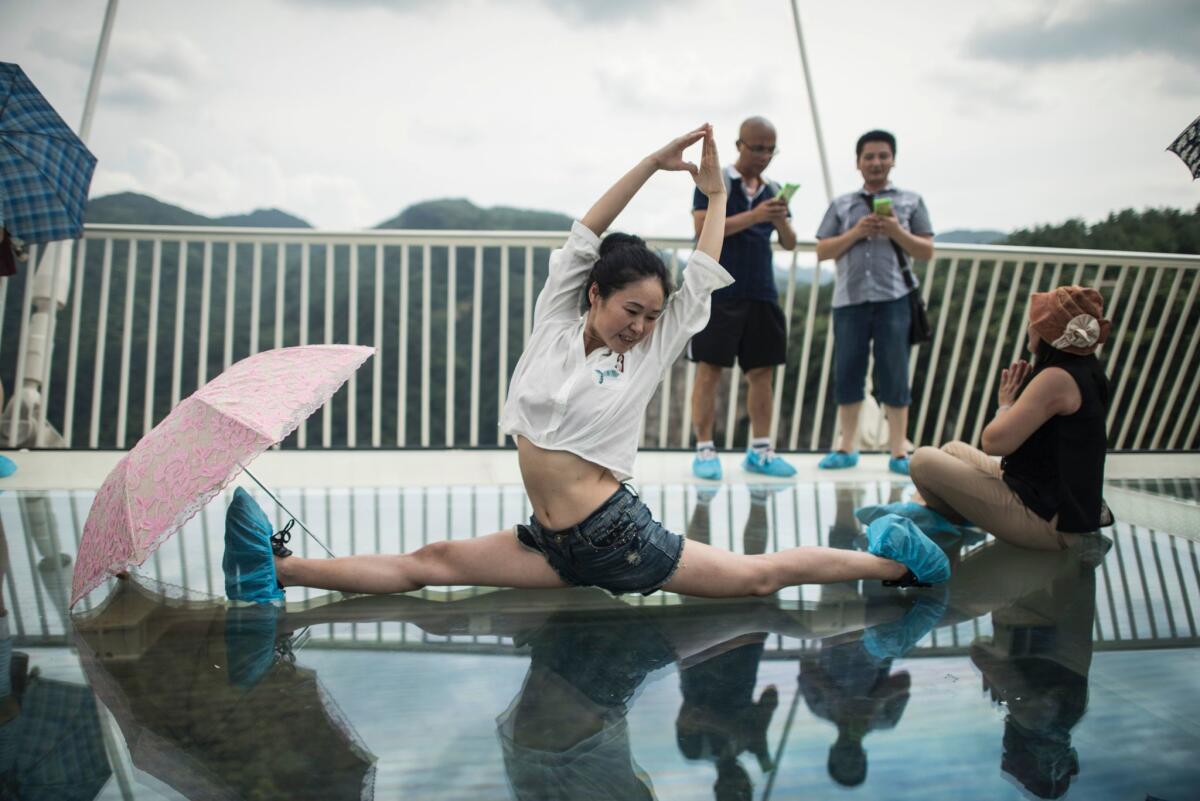 Officials didn't say when the bridge would reopen.
The bridge is 1,410 feet long (the glass-bottomed Grand Canyon Skywalk in Arizona is about 70 feet long), 20 feet wide and almost 1,000 feet off the ground, according to the China Tourism Office website.
The agency's description of the bridge — built to accommodate about 660 people at once — says it "floats in harmony with the surrounding scenery and affords tourists incredible views of the nearby sandstone and quartz peaks, trees, and waterfalls."
It costs about $20 to go on the bridge.
Though the bridge is closed for now, there are others, like Haohan Qiao, or "Brave Man's Bridge," in Shiniuzhai National Geological Park.
It opened last September and closed within a few weeks temporarily for a different problem: One of the bridge's panels of glass had shattered. No one was hurt in the incident.
MORE
If seeing 'The Walk' makes you queasy, this glass bridge in China will terrify you
That glass bridge in China that scared the socks off visitors? It cracked
How many of these 25 top landmarks have you visited? Machu Picchu is No. 1
Get our L.A. Goes Out newsletter, with the week's best events, to help you explore and experience our city.
You may occasionally receive promotional content from the Los Angeles Times.