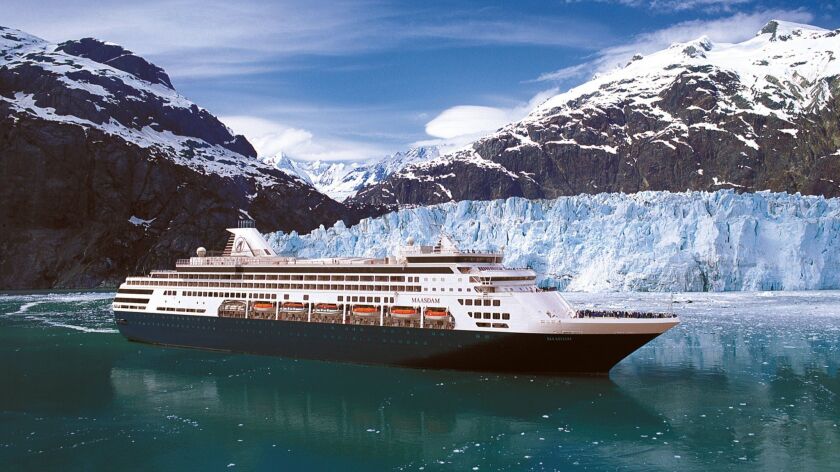 Travelers are sailing at a steadily increasing rate, with more than 27 million people projected to cruise during 2018, according to an annual report released by industry organization Cruise Lines International Assn., or CLIA. An estimated 25.8 million passengers will cruise by the end of 2017.
To accommodate rising demand — more than 20% over five years — CLIA-affiliated cruise lines will launch a record 27 ocean, river and specialty ships next year.
The 2018 State of the Cruise Industry Outlook forecasts nine cruise travel trends for the coming year.
Four types of cruises that will continue to grow in popularity, according to the report, are:
Chilly destinations: Cold-climate travel is increasing, with more cruisers choosing to sail in the Baltics, Canada, Alaska and Antarctica.
Health-oriented cruising: Wellness trips that feature seminars led by health experts, fitness programs, stress management and spa services are in demand.
Millennial travel: River and small-ship cruising is gaining popularity with travelers, especially millennials. One cruise company, Uniworld, has even launched a line specifically geared to 21- to 45-year-olds.
Multigenerational cruises: This group of travelers has grown consistently, with a new twist: skip-generation trips, with grandparents and grandchildren traveling together.
The report also speculates that sustainability practices will continue to grow, that travelers will seek transformational experiences such as cultural immersion or adventure travel, that most income brackets are trying cruising, that traveler-friendly onboard technologies will continue to grow, and that the travel agent role in planning trips will continue to grow.
ALSO
9 ways to make your cruise ship's cabin seem more spacious
2018 New Year's Eve celebrations for $10,000 and up
Valentine's Day cruises will sail to Naples and Italy's Amalfi Coast
Singers Andrea Bocelli and Ricky Martin to perform at MSC Seaside's naming party
---