Fence on the world's largest volcano aims to stop Hawaii's cats from killing an endangered seabird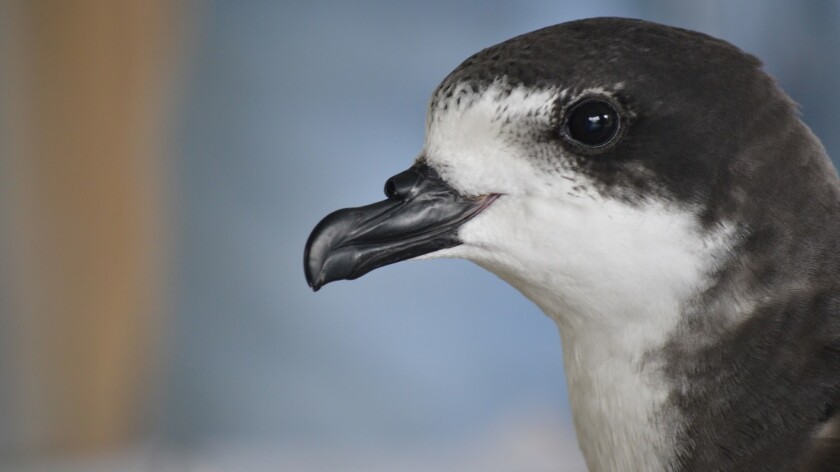 It's "goodbye, cats" and "hello, chicks" thanks to a newly completed fence on Hawaii Island that was recently built to protect birds. Feral cats are big pests in Hawaii, where they often feast on the island's endangered Hawaiian petrel, or u'au.
In Hawaii Volcanoes National Park, the cute but troublesome cats have been preying on the shorebirds that nest once a year on the slopes of Mauna Loa, the world's largest volcano.
It took three years to build the five-mile fence in a remote part of the park. Working at elevations of up to 10,000 feet, crews drilled posts into the hardened lava on the slopes of the volcano before attaching a 6-foot-high fence. Its curved top is designed to keep cats from crawling over and leaping into the birds' nesting grounds.
Only 75 pairs of Hawaiian petrels nest on Hawaii Island. The seafaring birds return to land briefly each April to prepare their nests and return in June to lay a single egg.
Male and female petrels take turns sitting on the nest and feeding the chicks after they hatch in August. Experts say the birds' foraging takes them across the Pacific to as far away as Washington state.
The so-called cat-proof fence is expected to help boost and protect the petrel population, according to National Park Service biologist Kathleen Misajon.
Feral cats pose a huge risk to birds on others islands as well.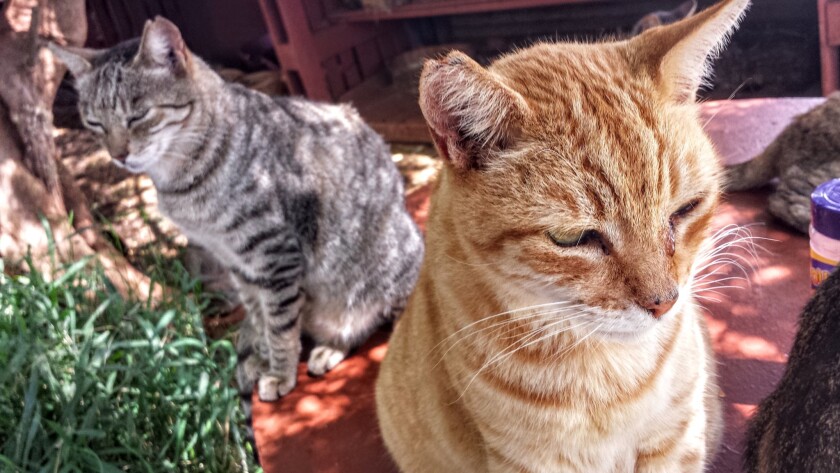 On Lanai, a colony of cats was faced with extermination after they were found preying on rare endemic birds. Thanks to the efforts of some local residents, hundreds of cats were captured and given a new home at the Lanai Cat Sanctuary. The nonprofit shelter is now a major tourist attraction and provides an effective way of keeping the cats away from birds.
ALSO
Hawaii: TripAdvisor users pick 'Fur Seasons' and its 500 cats as a top Lanai attraction
Conde Nast Traveler survey puts this Southern California airport in its top 10
Roomy seats, no security hassles on new charter flights from Burbank to Mammoth
Army chow never looked like this: U.S. military chefs to compete at Las Vegas cook-off
Kayakers get thrills and spills in caves along this Channel Island
---
Get inspired to get away.
Explore California, the West and beyond with the weekly Escapes newsletter.
You may occasionally receive promotional content from the Los Angeles Times.