Looking for a reason to stay on the Hilo side of the Big Island? The multimillion-dollar renovation of the one-time Hilo Naniloa Hotel can provide 312 of them. Big upgrades are underway at the hotel which by late October will be renamed the Grand Naniloa Hotel Hilo.
The property will be marketed as a DoubleTree by Hilton, making it the first branded hotel on the east side of the island. And that's a big deal.
"Brand has so much significance," Ross Birch, head of the Island of Hawaii Visitors Bureau, says. Until now, Birch called Hilo "a drive-through destination" for people staying at resorts on the island's west coast.
But the DoubleTree stands to change all that.
"A 3 to 3 ½ star hotel is not just something nice, but it's something that's going to be needed if Hilo wants to embrace the tourism industry," Birch says.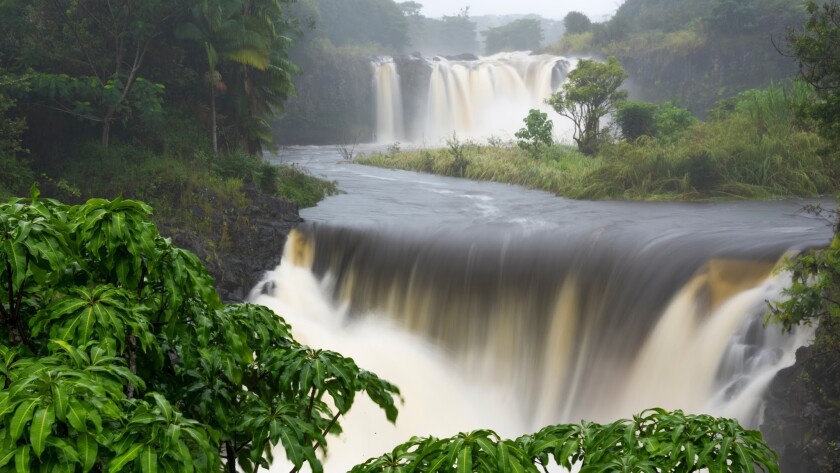 There are more reasons to make Hilo the base for exploring Hawaii Island too. Hawaii Volcanoes National Park is a mere 45 minutes away. And given that Hilo is on the rainier side of the island, lush greenery and waterfalls abound.
With the DoubleTree branding, the Grand Naniloa will boast a new fitness center and restaurant. The hotel will also offer free wi-fi and a free daily round of golf on the adjoining nine-hole course.
Prices for standard rooms start at $139 weekdays and $159 weekends, well below the going rate at the big resorts on the Kona Coast.
With nonstop flights from LAX, Kona International Airport (KOA) on the island's west side receives the majority of passengers. Birch said locals would like to see more flights into the Hilo airport (ITO).
"It's not going to happen unless we have accommodation that those individuals would stay in at least one or two nights," he explains. "The airlines won't move unless the demand goes with it."
Info: Grand Naniloa Hotel Hilo, (808) 969-3333
---