Learn the ways of ancient Polynesian paddlers on Hawaiian outrigger canoe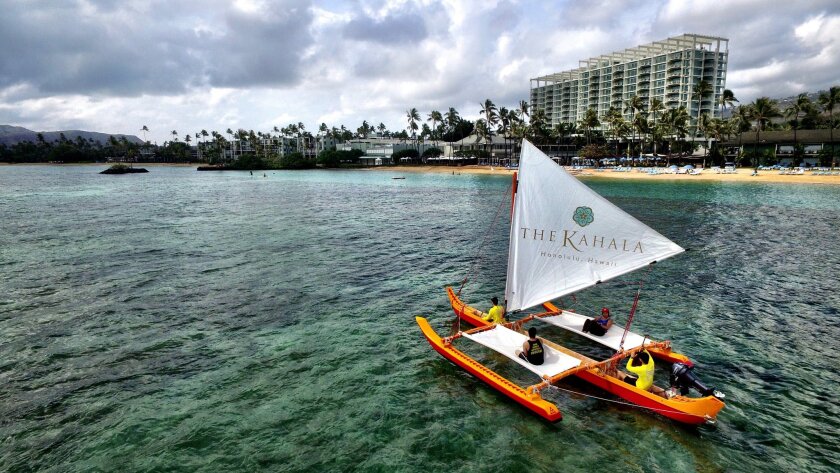 It takes years to learn the ancient art of voyaging. Visitors to Oahu can spend an hour to sample what it's like to navigate by the sun and the stars in an outrigger canoe.
Austin Kino, who started Holokino Hawaii 11 months ago, has been sailing without sonar or GPS as he takes what he calls "guest voyagers" on one-hour cruises along Oahu's South Shore.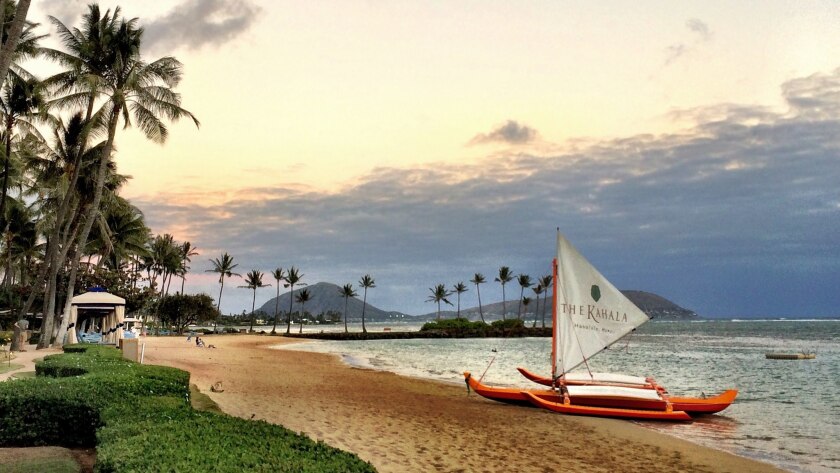 At the Kahala, a luxury resort on the opposite side of Diamond Head from Waikiki, Kino welcomes his customers and then puts them to work on his outrigger canoe.
"We'll have them paddle out to the wind line, so they're already getting the experiential part of being the crew," he said. "They're not just motoring off the beach."
Using traditional Hawaiian paddles, visitors become immersed in the way sailing was for centuries prior to motorized propellers and even more modern technology. Kino knows all about the old ways, having helped crew the Hokulea double-hulled voyaging canoe during its epic, three-year trip that concluded last year.
"With a team — myself and three other apprentices — [we] navigated from Hawaii to Tahiti," Kino said, talking about the first leg of the around-the-world sailing. After departing Hawaii, the crew spent 17 days at sea before again sighting land, using only the sky and the winds to chart their path.
Kino has been crewing for the Polynesian Voyaging Society, owners of the Hokulea, for 11 years.
He shares his experiences with his guests as he exposes them to the navigational skills that allowed his ancestors to explore the islands of the vast Pacific Ocean.
"We really like to say it's a one-hour voyaging experience," he said. "[Participants] misunderstand how exposed we are to the elements, even for an hour. The experience is what really allows them to gain an appreciation for the accomplishments of Polynesian seafaring."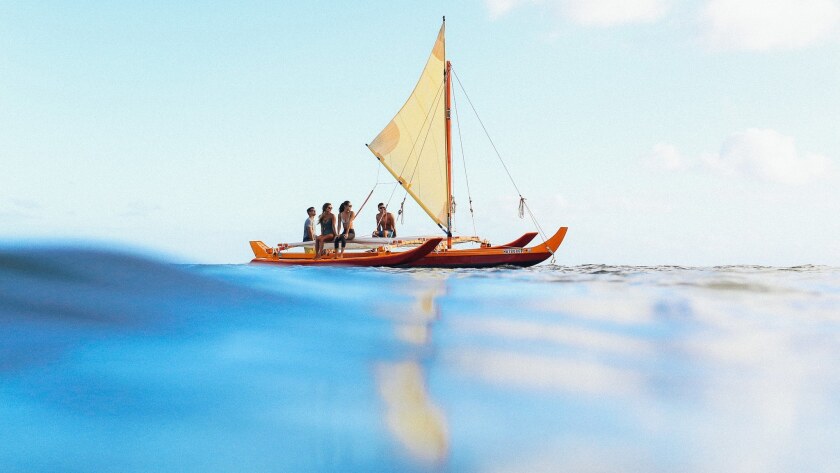 The elements even play a role in the timing of Kino's cruises. While they are offered seven days a week, times change daily with the tides.
"You only do what nature allows you to," Kino said.
Trips cost $99 per person, plus tax and may be booked online or by calling (808) 284-3705.
The Kahala is located at 5000 Kahala Ave., Honolulu.
ALSO
How safe is your next foreign trip? Our State Department is thinking of a number from 1 to 4
Free entry to national parks on MLK Day. It's the first of only four fee-free days in 2018
Travelers face major detours with 101 Freeway to remain shut until Monday between Ventura and Santa Barbara
---
Get inspired to get away.
Explore California, the West and beyond with the weekly Escapes newsletter.
You may occasionally receive promotional content from the Los Angeles Times.