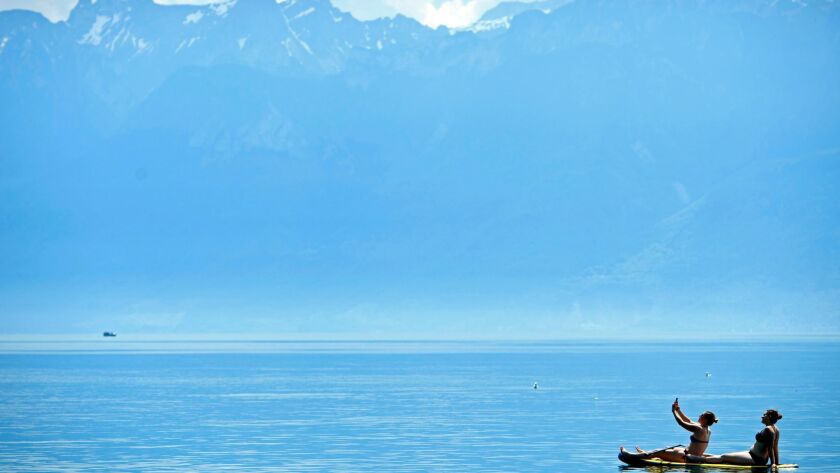 Solo travelers made up more than a quarter of Instagram users who posted shots from their trips in 2016.
That is one of the surprising findings of an International Expeditions survey of 2016 travel habits, based on the Instagram hashtag #vacation, later analyzed for location date and context.
Among other findings:
47% of vacations were taken by car
27% were taken by boat or ship
19% involved getting on a plane
The No. 1 destination in the U.S.: Florida
No. 2: New York
No. 3: California
The United States, Italy and Spain were the top three nations, in that order.
New York City, Orlando and Paris were the top three cities.
San Francisco, at No. 8, was the only California city in the top 10.
Slicing through social media missives is the hot new way of analyzing travel patterns. As with any study, the methodology is key to understanding the findings. In this case, the company scrapped 17 million Instagram posts during all of 2016, searching for #vacation.
TravelBird, an online travel specialist, released a study in May that found that Disneyland is the No. 1 most-Instagrammed tourist attraction in the world. That might seem in conflict with the International Expeditions findings. But that study cast a different net, searching for #Disneyland, and similar hashtags, such as #TheHappiestPlaceOnEarth.
"It's truly advantageous how we can use social media to see how people actually travel," said Logan Freedman, a data expert who worked on the International Expeditions study. "I personally feel that people are more open with social media compared to traditional polling. That, paired with an extremely large sample size gives us clear insight into the world of travel."
Freedman admits that social media surveys, though popular, skew young. According to a study by Sprout Social, 59% of 18-to-29-year-olds use Instagram, compared with 18% of 50-to-64-year-olds and 8% of people 65 and older.
ALSO:
Dr. Beach selects 2017's 10 best beaches in the U.S. One is in California
Readers' money-saving ideas keep your costs down and lengthen your vacation
---