If you've been holding off on seeing the Las Vegas production of "Jersey Boys," don't wait too much longer. The city's longest-run Broadway show will close in September.
"Jersey Boys," will have its final curtain call at Paris Las Vegas on Sept. 18, according to a news release.
The show has been a mainstay along the Strip since opening in May 2008 at the Palazzo. The musical moved to the Paris casino-resort for an open-ended run in 2012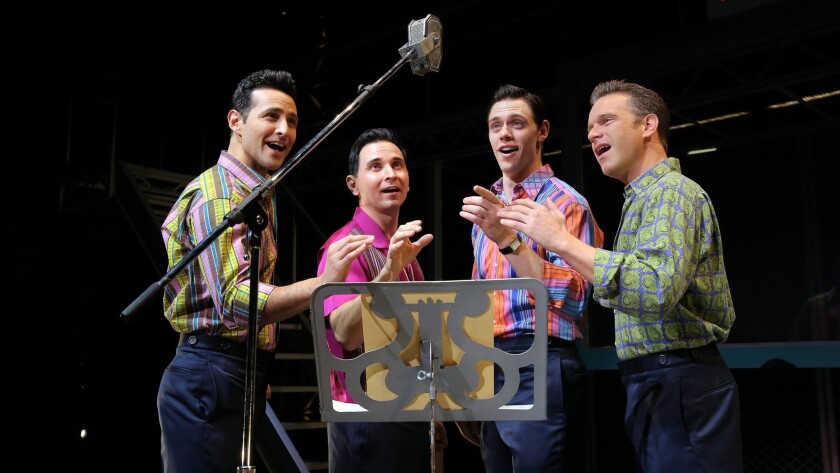 The production, which delivers such hits from the 1960s as "Big Girls Don't Cry," "Can't Take My Eyes Off You" and "Sherry," documents the up-and-down career of lead singer Frankie Valli and the Four Seasons.
The musical debuted in 2005 and became a movie, directed by Clint Eastwood, in 2014.
In Las Vegas, the cast staged nearly 3,300 shows over the last eight years, the release says. In 2014, it became the longest-running Broadway production in Las Vegas, surpassing "Mamma Mia!" and "Phantom – The Las Vegas Spectacular."
People who bought tickets for performances after Sept. 18 may exchange tickets or receive a refund.
Info: "Jersey Boys" at Paris Las Vegas, (855) 234-7469
MORE
Swing during the wee hours at a new high-tech golf complex in Las Vegas
Caesars Palace: 50 years of Roman dominance in Las Vegas
Las Vegas: Bellagio brings the ocean indoors in its summer gardens
Monte Carlo to split into two new resorts, Park MGM and NoMad Las Vegas
---