Go boldly into zero gravity in Vegas with 'Star Trek's' William Shatner
Weightless flight in Las Vegas will give will have you floating on air.
The Official Star Trek 2017 convention is coming to Las Vegas in August. Devoted Trekkies who want an elevated experience can take off on a zero-gravity flight with Capt. James T. Kirk of the starship Enterprise.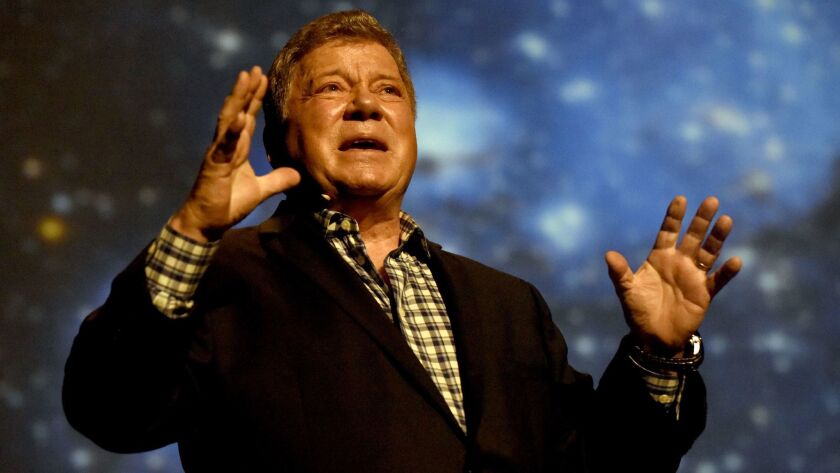 "It's a lark. It's an experience that you'll do once in your lifetime," said actor William Shatner, 86, a.k.a. Kirk, of the original "Star Trek" TV series from the 1960s.
Shatner will join sci-fi fans for a few weightless minutes aboard a specially designed aircraft that will fly from Vegas' McCarran International Airport on Aug. 4.
Last year's Zero-G launch from Sin City featured another member of the original "Star Trek" series, actor George Takei, 80, who played Mr. Sulu. (See the video of that flight above.)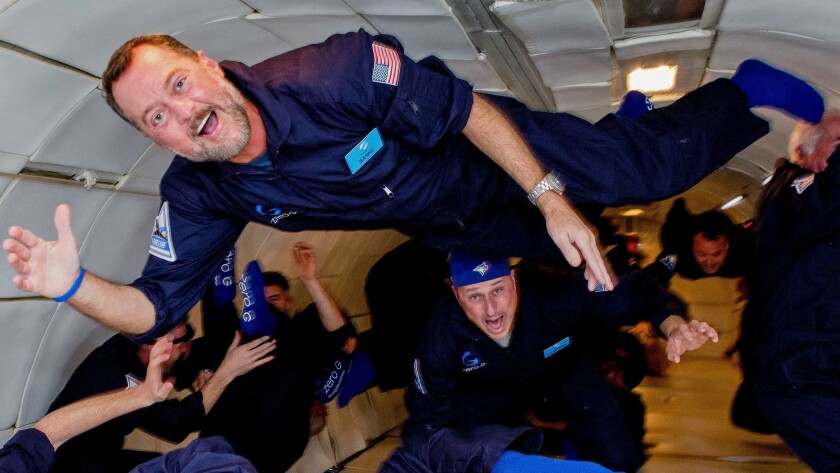 The flight will be the second such journey for Dallas resident Dave Moore. He traveled on Zero Gravity Corp.'s plane, nicknamed "G-Force One," last year.
"It is utterly indescribable," he said. "I just got a bit of a chill just saying that. It is unlike anything I have ever experienced physically."
The plane is a standard, commercial 727 with seats removed and padding added to the walls, Moore said.
Here's how it works: Once in reserved air space, the pilot performs a series of parabolic arcs that create moments of weightlessness on board. Moore described the arcs as similar to quickly going up and down on a roller coaster.
The pilots put the 727 through 15 arcs. Each period of zero gravity lasts about 30 seconds, although Moore said it feels longer than that.
"You lift up into the middle of the cabin," he said. "It feels like every atom in your body is suddenly without weight.
"Everybody on the plane starts laughing uncontrollably, like kids. It is just pure joy. Everybody's grinning from ear to ear."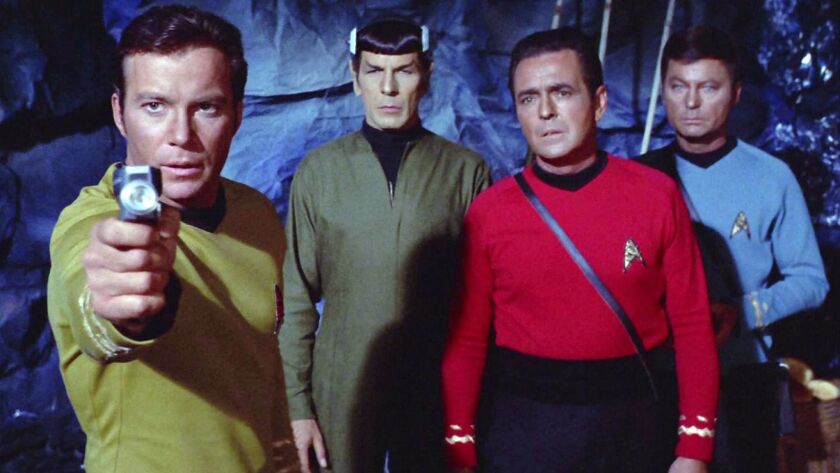 Shatner said he has mixed feelings about the experience because he's been told some people get sick aboard what he and others only half-jokingly call the "vomit comet."
The actor said he agreed to participate to promote his novels.
"They asked me if I would like to go up and I said, 'No, I wouldn't like to go.' But Zero-G, as they're calling it, is the same title as my book that's coming out in the fall," he said. "Actually, it's a sequel to the 'Zero-G' that's out now. So I thought it would be good publicity." Shatner co-wrote the science-fiction novel "Zero-G: Book 1," which debuted last year.
Capt. Kirk's signing on to the flight is what prompted Moore to book a second flight. "It's just a lark, sort of a goofy thing. I grew up watching the show. I'm a huge sci-fi fan," he said.
The experience doesn't come cheap. To boldly go where few men have gone before costs $9,950 per person. With tax included, the price jumps to about $10,450. That includes a flight suit, photos and video and a post-flight meet-and-greet.
The celebrity flights cost twice the normal price for the experience. Info: Zero-G, (866) 983-4279
It will cost less to see Shatner and Takei at the Official Star Trek Convention from Aug. 2 to 6 at the Rio hotel casino. General admission tickets cost $65 to $70 per day. Info: Official Star Trek Convention
ALSO
More than one Elvis will be in the building as impersonators compete near Vegas
Something else the Romans conquered in Vegas: shoppers. Forum Shops, first on the Strip, mark 25 years
Flamingo plans $90 million to upgrade rooms. Thank goodness they'll still be pink
---
Get inspired to get away.
Explore California, the West and beyond with the weekly Escapes newsletter.
You may occasionally receive promotional content from the Los Angeles Times.