Disneyland shuts gates as crowds overwhelm 24-hour Leap Day event
Visitors crowd Disneyland on Leap Day, when the park stayed open for 24 consecutive hours for the first time.
(Lawrence K. Ho/Los Angeles Times)
Vince Borgese, Joanne Gadi and Elisa Marroquin wore pajamas at the 24-hour event at Disneyland. The park remained open from 6 a.m. Feb. 29 to 6 a.m. March 1 in observance of Leap Day.
(Lawrence K. Ho / Los Angeles Times)
Visitors line up to get on the flying elephants ride at Disneyland on Leap Day.
(Lawrence K. Ho / Los Angeles Times)
Disneyland's Main Street was crowded on Leap Day.
(Lawrence K. Ho / Los Angeles Times)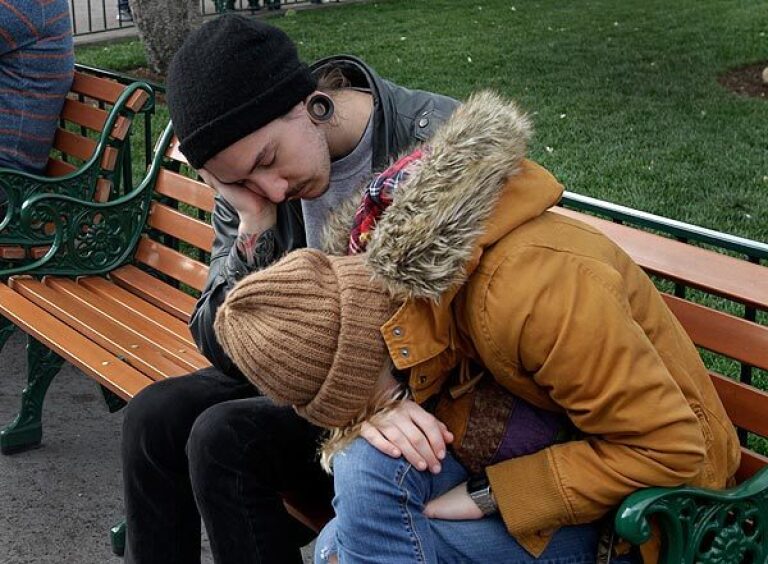 Two visitors try to get some rest during the 24-hour event at Disneyland.
(Lawrence K. Ho / Los Angeles Times)
Los Angeles Times Staff Writer
Disneyland had to close its gates for several hours during its 24-hour Leap Day celebration when after-work crowds overwhelmed the Anaheim theme park.
Traffic on the Santa Ana Freeway was backed up for four miles Wednesday night as the main Disneyland parking structure swelled to near-capacity and frustrated visitors sat in gridlock on streets leading to the park.
The 24-hour Leap Day event, which ran from 6 a.m. Wednesday until 6 a.m. Thursday, saw more than 3,000 Disney fans lining up 10 hours before the gates opened in hopes of getting free commemorative Mickey Mouse ears.
Reports via social media throughout the day on Wednesday raved about visitors posing for photos with Disney characters dressed in pajamas and modest wait times for rides. The Orange County Register interviewed one couple that visited both Disneyland and Florida's Magic Kingdom during the Leap Day event, which was held at both parks.
But Disney's "One More Disney Day" event turned into "One More Disney Disaster" as one disgruntled fan put it on Twitter when Disneyland announced the park was "full" at 9:30 p.m. Wednesday. Disneyland cut off ticket sales from 11 p.m. Wednesday until 12:30 a.m. Thursday before announcing that "access" to the park had resumed at 2 a.m. Thursday.
The problem arose when too many of Disneyland's nearly 1 million annual pass-holders descended on the park after work on Wednesday night and overwhelmed the nearby freeways, streets and parking lots. Thousands of frustrated fans waited impatiently outside the Disneyland gates for hours in hopes of getting into the park.
"I guess I thought it would get better. But it's getting worse," one fan wrote on Twitter. "A slow and steady descent into madness... #Disney24"
After the park reopened, many irritated fans fumed about booked restaurants overflowing with diners, 40-minute waits for coffee and 2-hour-plus lines for rides. Tired visitors slept on benches, tabletops and floors.
As the sun rose at closing time, bleary-eyed fans streamed out of Disneyland, many bragging about spending the full 24 hours in the park.
A Disneyland statement about the event read: "Since Leap Year added one day to the year, One More Disney Day was a 24-hour celebration, not just the extension of a regular day. This concept obviously resonated with our guests and many of them chose to celebrate the additional day at Disneyland."
---
Get inspired to get away.
Explore California, the West and beyond with the weekly Escapes newsletter.
You may occasionally receive promotional content from the Los Angeles Times.