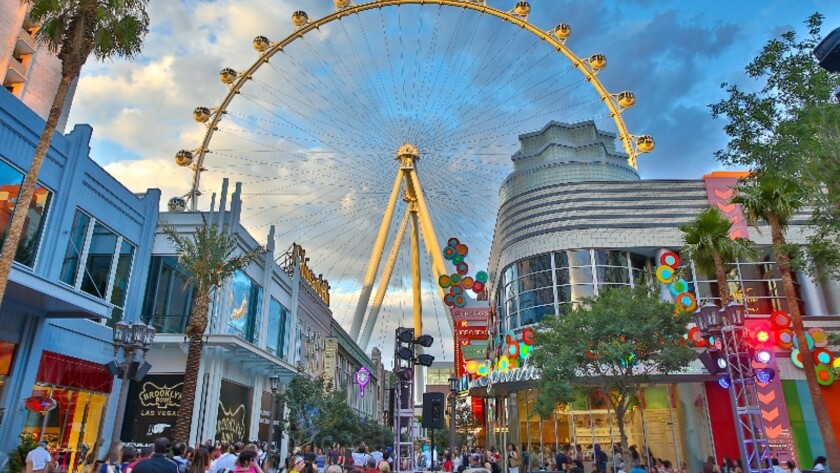 Two Southern California food institutions -- In-N-Out Burger and Canter's Deli -- are coming to the Linq Promenade in Las Vegas this summer.
OK, there are other In-N-Outs in Vegas (16 in Nevada, the website says), but not one on the Strip until now. It's cool news for burger-loving Angelenos and East Coast tourists who wonder what a Double Double is.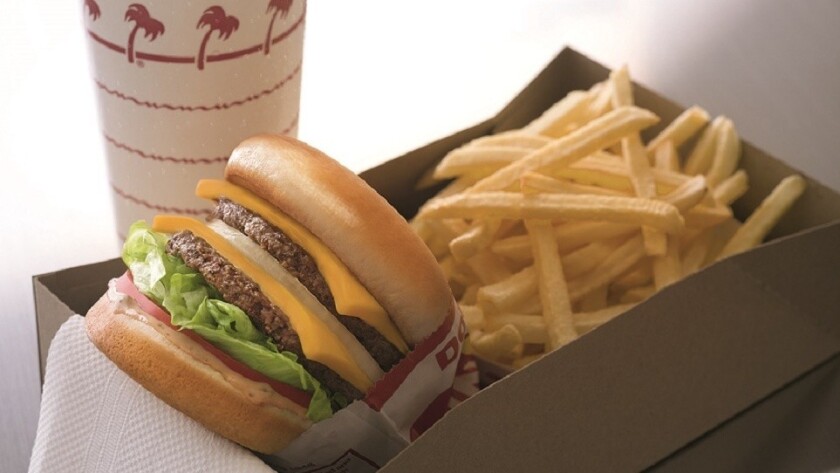 As for Canter's Deli, the L.A. eatery takes a second run at making pastrami sandwiches a must-eat in Sin City. In 2003, it opened a deli inside TI Treasure Island, which closed in 2012.
Now it will open a 24/7 location right near the entrance to the High Roller wheel.
More restaurants are coming too, including a fish-and-chips shop from Gordon Ramsay, the British chef, restaurateur and TV show host of "Hell's Kitchen" and "MasterChef."
Gordon Ramsay Fish & Chips was supposed to start a year ago but is now set to open in late summer. Located just off the Strip entrance to the promenade, the takeaway-style shop will also serve other British favorites, including bangers-and-mash.
Other new eateries coming to the Linq Promenade:
Amorino: Founded 14 years ago in Paris, this gelato maker expanded first to New York, then Chicago and now Vegas.
Purple Zebra: The second Vegas site for this self-serve daiquiri bar allows customers to mix and match from 30 different flavors. (Drinks available with and without alcohol.)
Virgil's Real Barbecue: The Manhattan-based restaurant moves West, offering barbecue varieties from the Carolinas, Kentucky, Missouri, Tennessee and Texas.
MORE
With new Las Vegas arena comes a new era of paid parking
New arena and park, with a nod to Burning Man, opens in Las Vegas
Pool parties? Check. Parade? Check. Ponies? Check. They're all LGBT events coming to Las Vegas
Whip around Las Vegas with this 360-degree virtual-reality app
---