SeaWorld to replace Shamu show in 2011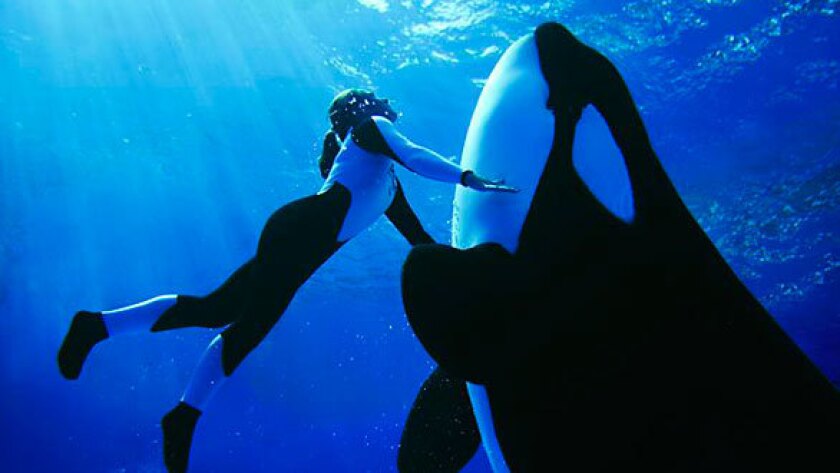 Los Angeles Times Staff Writer
SeaWorld marine parks will launch a new killer-whale show in spring 2011 as it attempts to move beyond the death of an animal trainer that forced a complete reworking of the current Shamu show.
The as-yet-unnamed Shamu show, according to the Orlando Sentinel, will replace the 5-year-old "Believe" as the signature attraction at SeaWorld parks in San Diego; Orlando, Fla.; and San Antonio. Thematic details of the new show are expected to be unveiled in the coming weeks.
SeaWorld pulled all trainers out of its orca pools after the Feb. 24 death of Dawn Brancheau, a SeaWorld Orlando trainer who was killed by a 6-ton orca named Tilikum.
Citing an ongoing trainer-safety review, SeaWorld officials declined to say whether trainers would return to "water work" with the killer whales in the new show.
In summer 2011, SeaWorld San Diego also plans to install what it says will be the largest sea turtle display in the United States. The 300,000-gallon aquarium will feature 60 threatened or endangered green and hawksbill sea turtles as well as thousands of tropical fish. The turtle attraction will replace the Manatee Rescue exhibit.
The expansion will also include a new spinning boat ride geared to the 'tween set. Riptide Rescue, a flat ride built by Huss Park Attractions, will feature 12 rescue boat-themed gondolas on swing-out boom arms, park officials said.
---
Get inspired to get away.
Explore California, the West and beyond with the weekly Escapes newsletter.
You may occasionally receive promotional content from the Los Angeles Times.