After three months of quakes and spewing lava, Hawaii Volcanoes National Park prepares to reopen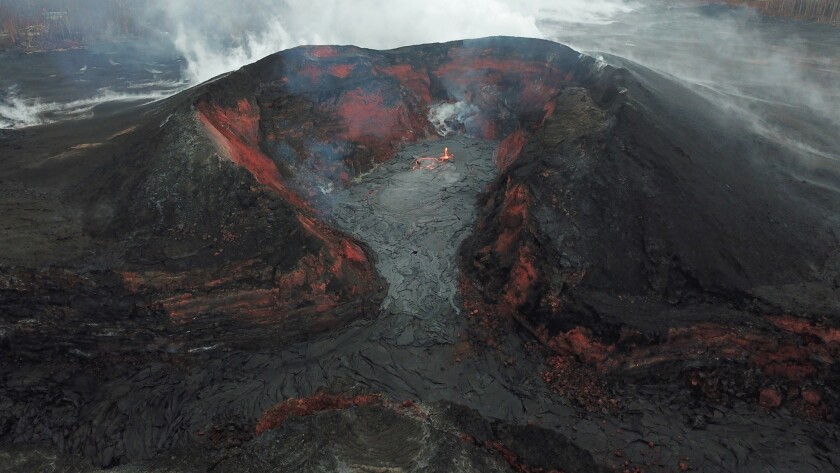 Major earthquakes and lava eruptions from the Kilauea volcano have kept most of Hawaii Volcanoes National Park temporarily off limits to visitors for the last three months. Now that volcanic activity has subsided, and the park on Hawaii Island plans to reopen in a few weeks' time.
Volcanic activity has trailed off in recent weeks, leaving park superintendent Cindy Orlando optimistic that portions of the park closed since early May will reopen Sept. 22 in time for National Public Lands Day when admission is free.
"I expect opening weekend we'll be swamped," Orlando said. She expects visitors will be eager to see "the incredible changes that have happened here."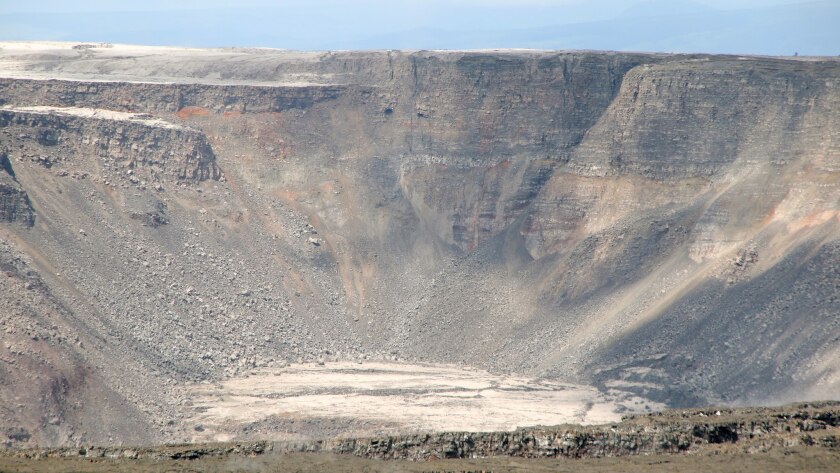 The prime attraction will be Halemaumau Crater, which consistently has drawn large crowds to witness its glowing, sputtering lava lake. With the red-hot lava sucked out in recent months, a massive, gaping hole – 1,500 feet deep in places – has formed.
The reopening will mark the first time in many years that visitors will not see molten lava. Viewing of the crater will shift from the west to the east side, since the overlook at Jaggar Museum, and the museum itself, were badly damaged by volcano-related earthquakes.
Orlando said the rim will be accessible by a one-mile walk along a road that has been closed to vehicles for several years.
"There are very large cracks throughout the road, so we'll be determining how best to bridge those gaps so that people can walk out to see the view," she said.
Chain of Craters Road, a winding road that passes through old fields of hardened, black lava, will be open all the way to the Pacific Ocean. However, most of Crater Rim Drive will be off-limits due to major damage. Vehicles weighing more than 15,000 pounds will not be allowed in the park.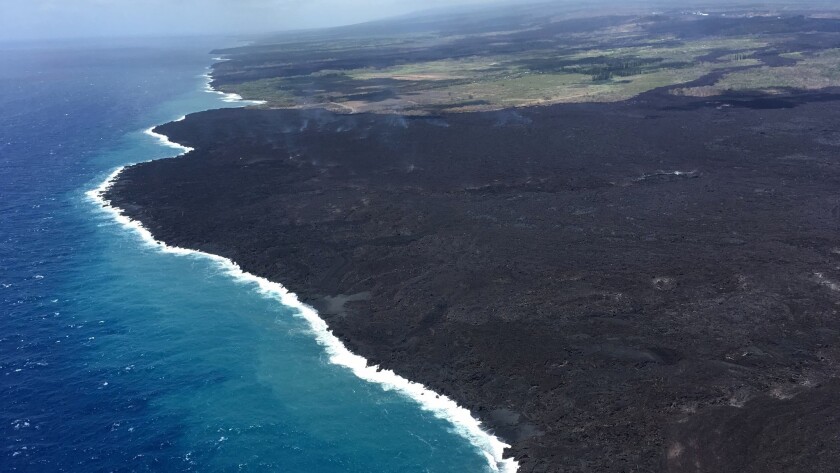 Fissure 8, the crack in the earth's surface from which huge amounts of molten rock flowed beginning in early May, has been mostly quiet since early August. Geologists using drones have seen only slight amounts of bubbling lava within the large cinder cone that has formed. It is only visible on tours operated by various helicopter companies.
"It's an amazing, amazing landscape, the entire park," Orlando said. "I'd like for visitors to come and have a much more contemplative experience than driving up to an overlook, looking over and getting back in your car and leaving."
Hopes are high that tourists who canceled plans at resorts as far as 100 miles away from the volcano will return. The Hawaii Tourism Authority recently released figures that show hotel occupancy on Hawaii Island dropped 4.7% in July.
ALSO
But why can't you sit in that empty premium-class seat? Maybe because it's stealing
Viking makes it official: Kids no longer welcome on cruises
Cosmopolitan's new Las Vegas food hall shuns mainstream eateries in favor of regional gems
---
Get inspired to get away.
Explore California, the West and beyond with the weekly Escapes newsletter.
You may occasionally receive promotional content from the Los Angeles Times.