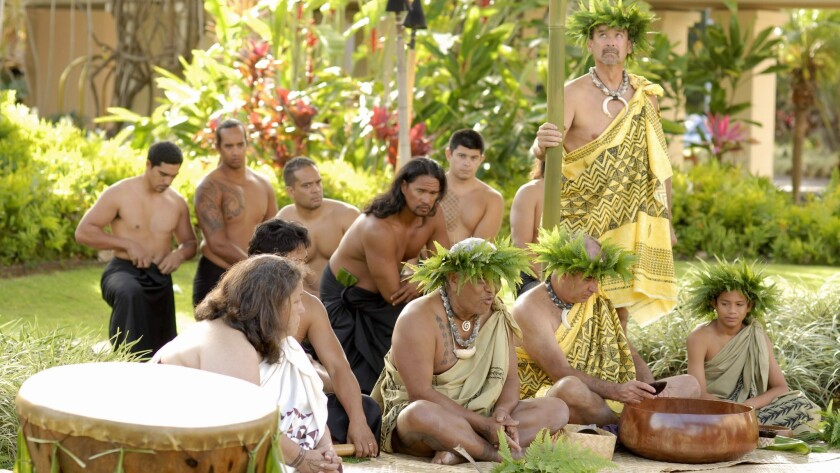 Once a year, visitors have a chance to experience Hawaii's most intimate Polynesian traditions through food, dance, music, crafts and ceremonial events. The Celebration of the Arts held every Easter weekend on Maui gives travelers the rare opportunity to participate in native culture events.
Nearly all of the April 19 and 20 activities are free and open to the public at the Ritz-Carlton Kapalua. "This is not a crafts fair. This is not a swap meet. What this is, is a path to engagement," said Clifford Naeole, the resort's cultural advisor.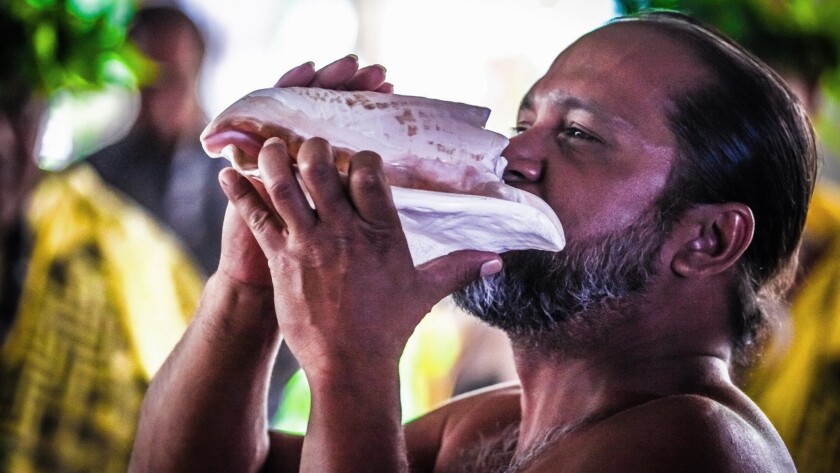 The celebration begins at 5:45 a.m. April 19 with a dip in the ocean. Guided by traditional chants from cultural practitioners, visitors can rejuvenate body and soul with a sunrise swim.
The dawn ritual is followed by an awa ceremony from 8 to 8:45 a.m. in which native Hawaiians and hotel executives come together on a sacred mat to sip the bitter drink made from plant roots. The gathering symbolizes a common pledge to sustain local culture. (No photos or videos allowed at these events.)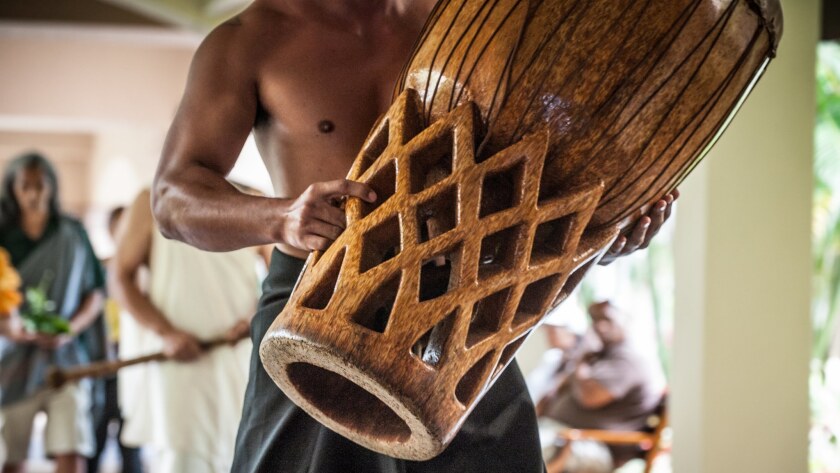 Hands-on demonstrations with artists and craftsmen will be held throughout the hotel both days from 10 a.m. to 5 p.m.
One of the most popular events involves people from the island of Niihau, who will showcase and sell their jewelry made from the gem-like pupu shells found only on their island's beaches.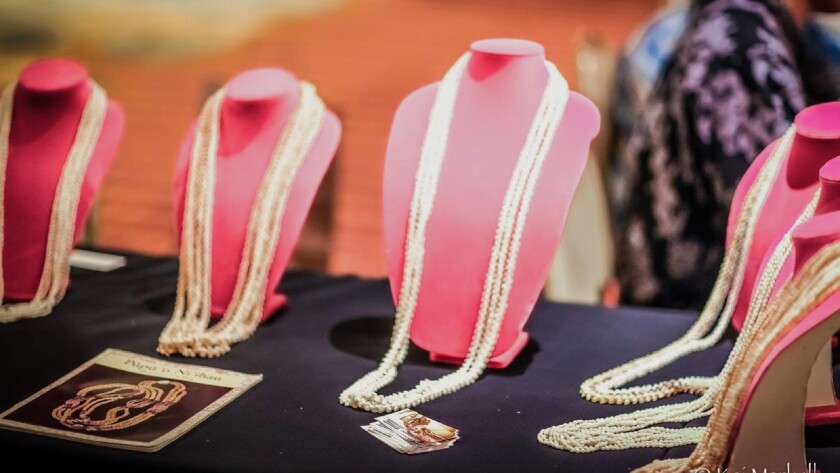 The private and westernmost inhabited island in Hawaii is off-limits to visitors, giving it the nickname the "Forbidden Isle." Its 200 residents speak an ancient tongue and earn a living farming and crafting shell necklaces, bracelets and earrings.
"[Guests] can sit down with a whole family of Niihau people," Naeole said. "The Niihau people will speak in the language of Hawaii. The guest doesn't understand a word they're saying, but they're laughing, they're having fun."
Other highlights include:
►"The Roots of Ulu," 11 a.m.-12:30 p.m. April 19. This is a screening of a film about the physical and spiritual values of breadfruit (ulu in Hawaiian), which is making a culinary comeback.
►"Ulana, to Weave," 12:30-1:30 p.m. April 19. Three practitioners who have mastered various types of weaving will share their skills – and the traditions behind them.
►"The New Age of Looking Backward," 2:30-3:30 p.m. April 20. Two men whose Hawaiian roots go back seven generations will share their visions of how the past can help shape the islands' future.
The Celebration of the Arts, which turns 27 this year, attracts authentic artisans and other native Hawaiians. "We've established a sense of trust among the practitioners," Naeole said. "They know we're not exploiting them. What we're doing is exposing them so they can speak."
Info: Celebration of the Arts
---