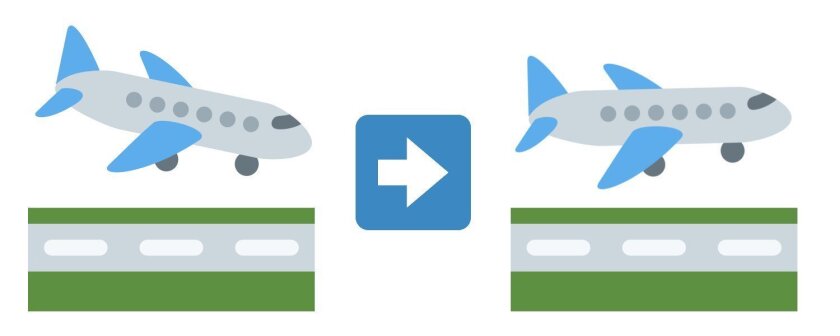 The airport landing emoji on your phone, a social media icon you might use to message someone that your flight has arrived, looks "too crash-y," the folks at Memphis, Tenn.'s airport tweeted. And other airports agreed.
Dallas Fort-Worth International Airport is suggesting a re-angling that makes the plane look as though it's gliding over the runway, not smacking into it.
The Tuesday tweet from @DFWAirport said: "On behalf of #AirportTwitter and pilots everywhere, we'd like to kindly request a re-angling."
Airports across the country chimed in. Miami International in Florida posted a gif of singer Mel B vehemently saying "Yes!" in response. Ronald Reagan National Airport in Washington, D.C., posted a similar gif of Meryl Streep.
So far, no word from the Unicode Consortium, which sets international emoji standards and has created almost 3,000 social media icons.
The Dallas airport isn't holding its breath, either.
"This was a lighthearted, tongue-and-cheek post meant to echo what aviation enthusiasts (avgeeks) already talk about ... and not really meant to create change," Craig Civale, the airport's social media and content strategy manager, said Thursday.
According to emojipedia.org, the airplane arrival emoji debuted in 2014. It's described as a "plane approaching a runway for landing. Generally displayed left-right, with the front of the plane facing toward the ground in a position that may result in a crash if attempted in the real world."
ALSO
India's Statue of Unity may be the world's tallest, but its remote location makes it hard to get to
Best Halloween costume ever: Austin bar dressed up as Moe's Tavern from 'The Simpsons'
Why the spirit of Ireland is both hellacious and hilarious
---