Newsletter: Escapes: Why the spirit of Ireland is both hellacious and hilarious
Eye of newt and toe of frog
Wood of bat and tongue of dog.
Adder's fork and blind-worm's sting,
Lizard's leg and owlet's wing.
For a charm of powerful trouble.
Like a hell-broth boil and bubble.
It would appear I'm still in the Halloween spirit, but I'm actually looking ahead. This little whimsy from "Macbeth" pretty much describes my Thanksgiving menu, which I'm already starting to fret about, especially because I'm fresh out of lizard's leg.
It was so much easier when I could go home for Thanksgiving, but about 20 years ago, I finally realized I am home and that my house was the destination, not my mother's.
My name is Catharine Hamm, and I'm the travel editor for the Los Angeles Times. If I've learned anything in the last few years, it's that tradition, although it shifts, still binds us generation to generation; sometimes its tug is a mere wisp, and sometimes it's like a roundhouse right to the head.
Whether gentle or jarring, that pull is always there, as our Pulitzer Prize-winning writer reminds us this week in a touching, unsettling, comforting and funny story set in Ireland, where her roots run deep.
Like the writer, I trace my ancestry to the land of leprechauns, so it seems a little disingenuous to chortle about being in love with fictional characters, but from Ireland, we head to London and try to delve into our mysterious attraction to a man who does not exist. Check out the rogues' gallery of actors who have portrayed him, which date at least to 1899.
If you recognize those early century actors and you're feeling your age, chins up — all of them — because our Weekend Escape gives you a variation on the way not to feel old. (Hint: Hang around with people or places that are much, much older than you.)
We also want to be helpful in slightly less abstract ways. We'll give you some sage advice about traveling on the Pacific Surfliner at Thanksgiving, why travel may be just what you need to address your obsession — or is it an addiction? — with your digital devices. You'll also find an update on the reopening of a beloved Hawaii lodging and a suggestion from a reader who shares thoughts on the next acts that could and perhaps should take Donny and Marie's place when they leave the Las Vegas stage late next year.
All of this and more as we get ready to change the clocks and regain a little bit of the daylight that somehow slipped away. Not for long but for now, and that always counts for something.
Maternal grit in the Emerald Isle
Mary McNamara, who won a Pulitzer in 2015 for criticism (she was then a TV critic) and was also a Pulitzer finalist in 2013 and 2014, clearly knows how to spin a tale. Pure talent figures into that and maybe her heritage, but whatever the case, you'll want to read her witty, warm tale of taking her parents' ashes back to Ireland. Members of her family had reported odd happenings in the castle where they stayed, but she noticed nothing — until the day of the scattering.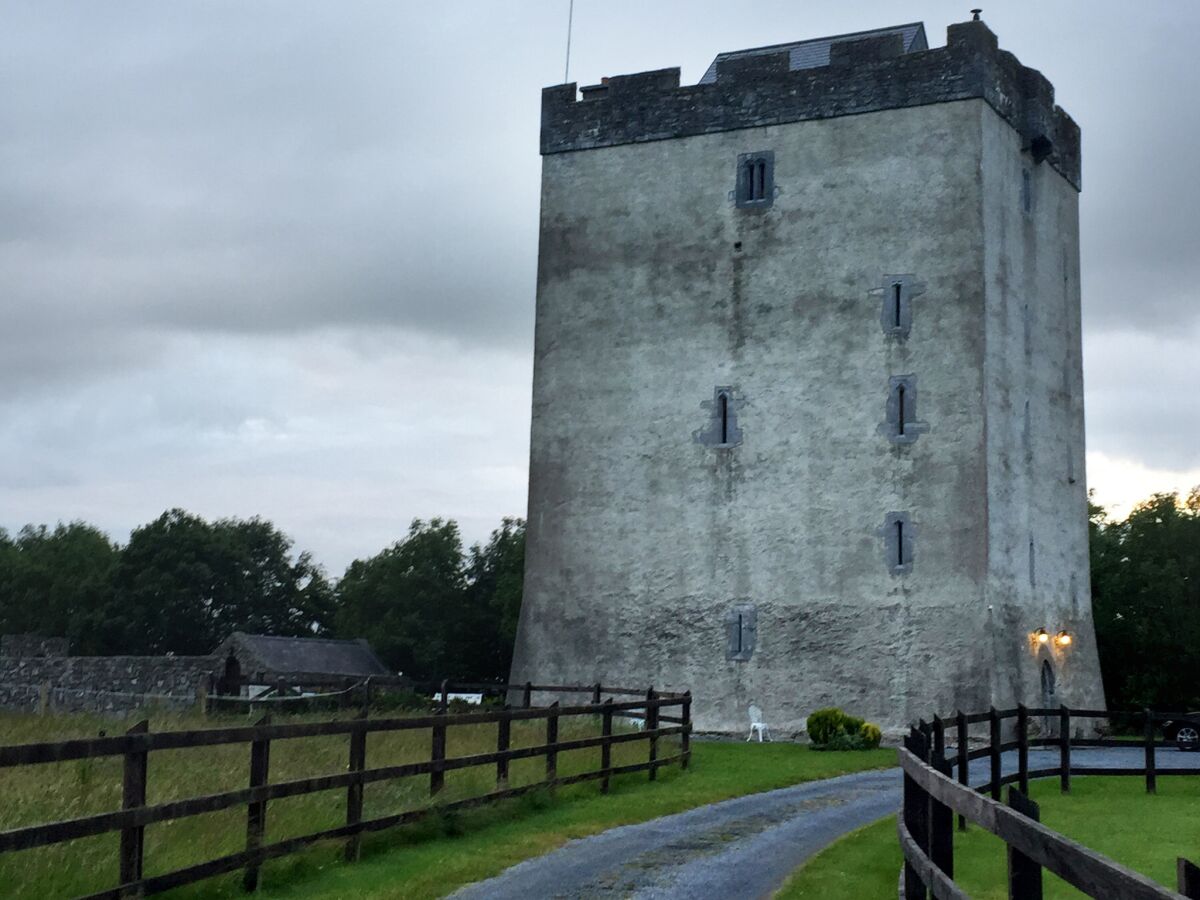 Clueless in London
"Sherlock Holmes was not real." That's how many tours begin as they proceed to trace the London haunts of the famous but fictional detective. Author Arthur Conan Doyle tried to make the character seem real, and he did such a great job that tour takers sometimes have to be disabused of the notion that Holmes was a regular walking-around human being. Follow along with Rosemary McClure as she takes us on a tour of the places that reflect the man who made the deerstalker cap his own. You also can test your knowledge of all things Holmes with a quiz.
The toast of the Central Coast?
If there were a contest for the oldest bar in California, Pozo Saloon would have to be in the Top 10. It's so old that it was part of the mail route for the Pony Express. And that's just one of the discoveries of Santa Margarita, about 10 miles northeast of San Luis Obispo and just off the 101. Writer Sherry Shahan has been a fan for years, and in a recent Weekend Escape, she writes that this half-square-mile area has enough to see and do — including wine tasting — to bring her and you back again and again.
No train reservation could be a nonstarter
As the holidays get nearer, the train often seems like a pleasant alternative to driving, and it is. But — and this is important — in some cases you'll need a reservation. Find out which routes require them and how you can be assured of getting a seat.
Hey, you. Drop it.
Our phones and tablets provide us with a lot of information, which is helpful for travelers. But how much is too much? Are your e-devices getting in the way of doing what you want to do? Read "On the Spot" to find out whether you need a digital demon intervention — and if you do, why travel may be the key to correcting your issue.
Back in business on Hawaii Island
Volcano House was born as a grass hut in 1846 on the edge of what would become Hawaii Volcanoes National Park. It has hosted such guests as Mark Twain and Robert Louis Stevenson. In 2013, after a multimillion-dollar renovation, it reopened. But when the volcano began erupting, the historic lodging was closed down. Read about its return and what's new with a park that has been troubled by eruptions this year.
But who will take their place?
In the Oct. 25 Vegas Escapes newsletter, we referred to the article that said Donny and Marie Osmond, fixtures at the Flamingo since 2008, where they were supposed to perform for about six weeks, have decided to let the curtain fall on their act in 2019.
Now what? we asked. Who can ever replace them?
Here's what, wrote Jerry Tropp of Peoria, Ariz., or, perhaps more correctly, here's who. These are his choices to replace the singing siblings:
Billy Joel
Garth Brooks
Bette Midler
Bruce Springsteen
Emmylou Harris
Faith Hill and Tim McGraw
Hey, Flamingo Las Vegas, are you listening?
If you have thoughts about their replacement or any other topic that has to do with travel, write to us at travel@latimes.com. Please include your name and city of residence and whether it would be OK to use your letter in our newsletter and/or in our Sunday print section, which also runs online.
By the way, to sign up for L.A. Times newsletters — and this is a fascinating collection of various topics — go to membership.latimes.com/newsletters/
What we're reading
Don't read this offering from the Australian Broadcasting System before breakfast (or lunch or dinner). Christina Zhou chronicles some of the contents of the newly opened Disgusting Food Museum in Malmo, Sweden. The icky stuff is on display, including century eggs from China, roasted guinea pigs (cuy) from Peru and hakarl, the meat of a shark that's buried and then hung to dry. Yum.
Are you a serial overpacker? Caroline Costello of Smarter Travel can tell you why. And if knowledge is power, you may have the power to stop yourself from taking too much stuff that you won't end up needing.
Or maybe you're an introvert. Justin Sablich, writing for the New York Times, explains that vacation styles will differ depending on whether you are an introvert or an extrovert. If you're traveling alone, you get to control the narrative of your vacation. With a group? Sablich offers tips to ensure you get the alone time you need. And as you're trying to decide whether to go, keep in mind that destination may make a difference.
Anyone who flies knows that the world's airports are seemingly all under some sort of construction, LAX being prime among them. In Mexico, about $5 billion in construction on the capital's new $13-billion international airport had already been spent for what appears to be for naught, thanks to a countrywide referendum that turned thumbs down on the new facility, known as the Texcoco airport. L.A. Times reporter Patrick McDonnell explains what will happen to ease air traffic congestion and what will happen with what is already built.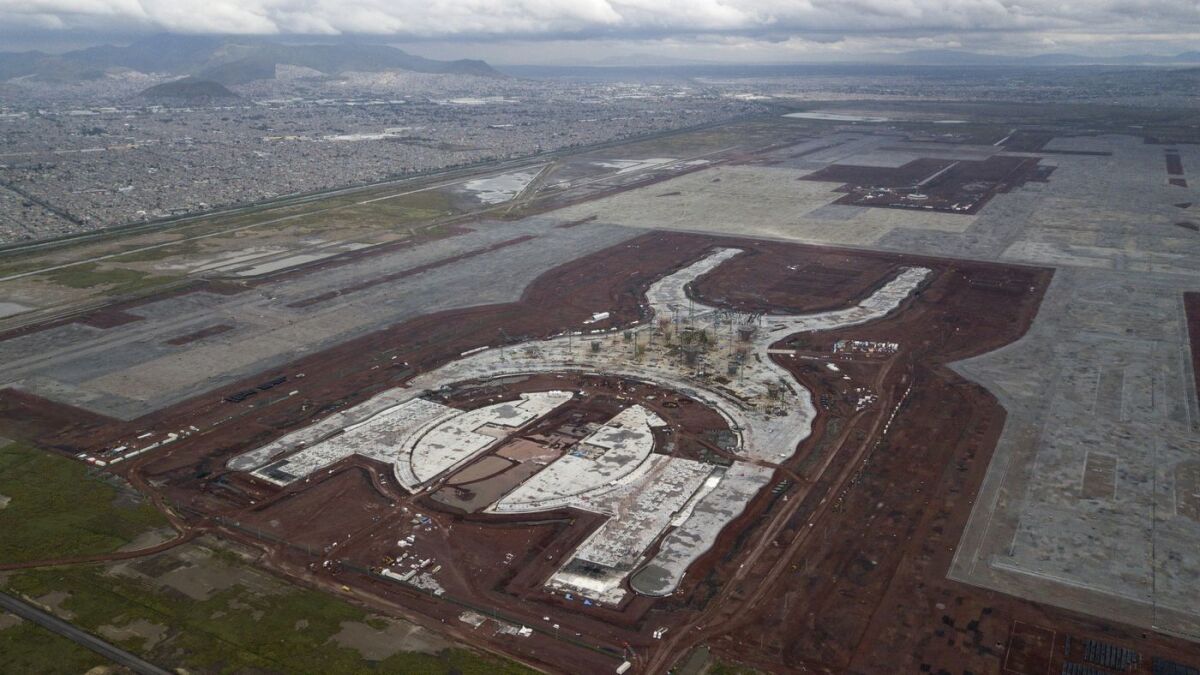 End paper
If you have a comment, question or concern, want to tell us about the last time you ate cuy or how you keep from overpacking, write to travel@latimes.com.
As of Thursday, we are 23 days from Thanksgiving, 56 days from Christmas, 63 days until New Year's Day, 131 days until the restart of daylight saving time and 149 days until the Dodgers' opener, when the clock starts again on a new baseball season.
As we adjust clocks at 2 a.m. Sunday (or before we go to bed if we're smart), relish that extra hour of sleep. (Spring ahead, fall back.) In fact, relish every hour, whether you're here or on the road. Time, as one of my very wise friends used to tell me, is the only thing we truly own. Travel well and safely and remember, we'll be here to welcome you home.
Get our L.A. Goes Out newsletter, with the week's best events, to help you explore and experience our city.
You may occasionally receive promotional content from the Los Angeles Times.