Down the lazy river in Laos, a dreamy diversion from the modern world
The Vat Phou boat, a floating hotel cruising on the Mekong river in southern Laos
(Mekong Cruises / Mekong Cruises)
The Vat Phou, a ruined Khmer Hindu temple in Champasak Province in southern Laos.
(Mekong Cruises / Mekong Cruises)
Khong Pha Pheng waterfall in Champasak Province, southern Laos
(Mekong Cruises / Mekong Cruises)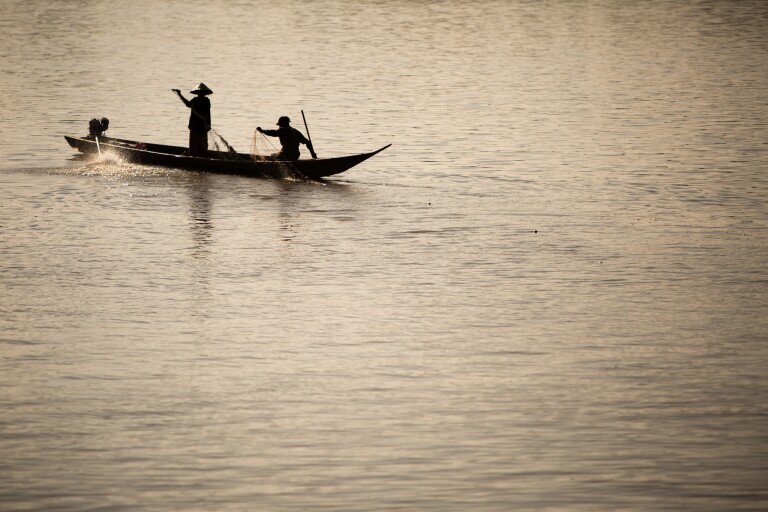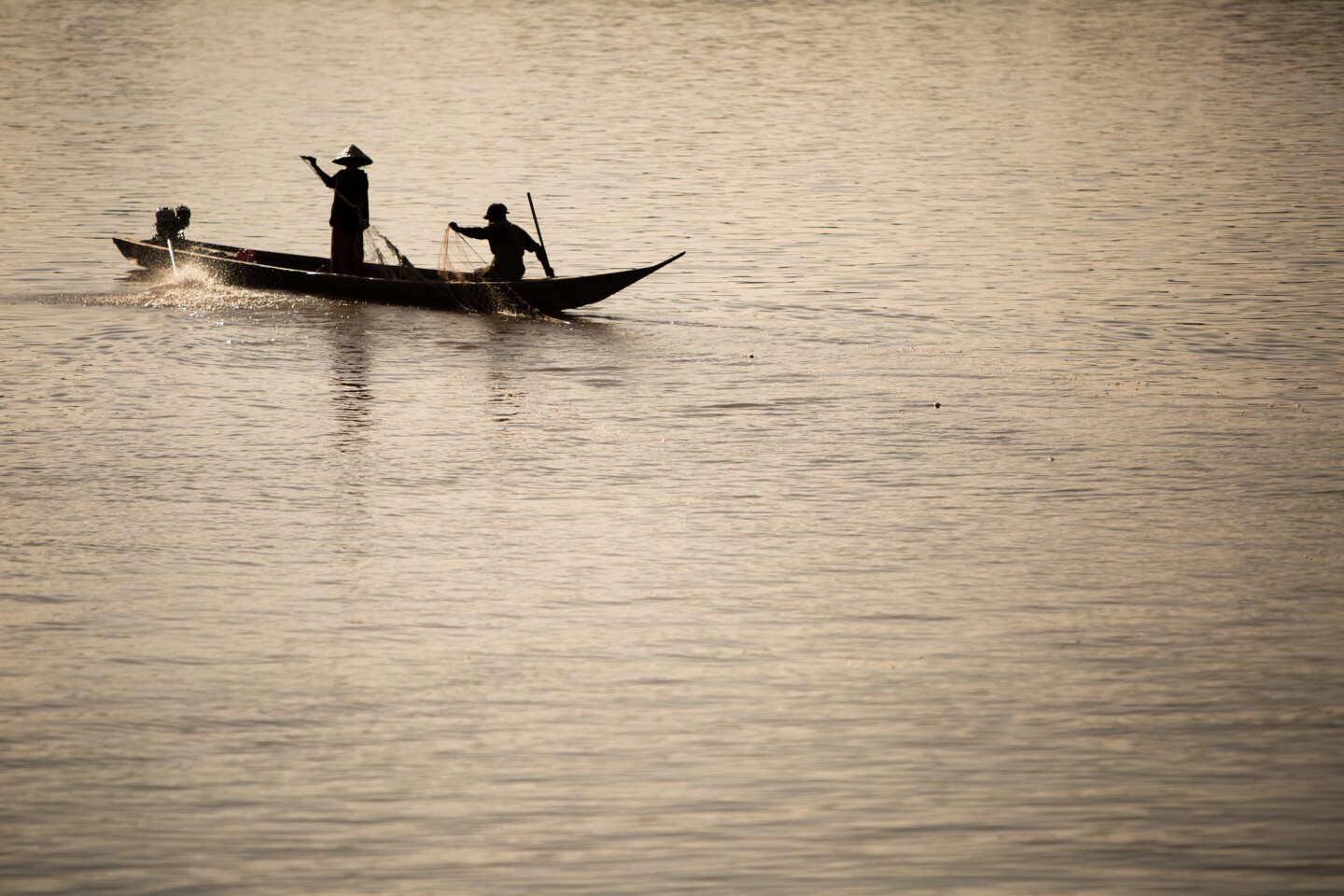 Captivating views of the Mekong river and life from the Vat Phou boat in Champasak, southern Laos.
(Mekong Cruises / Mekong Cruises)
Vat Phou or Wat Phu is a UNESCO world heritage site in Champasak, Southern Laos.
(Peera_Sathawirawong / Getty Images/iStockphoto)
One of some 20 Buddhist temples lining the Mekong river in the area around the town of Champasak.
(Susan Spano / Susan Spano)
A stonemason makes Buddha figurines and Khmer-style sculptures in Champasak.
(Susan Spano / Susan Spano)
Kids pose for a picture in a tiny fishing village on an island in the Mekong river.
(Susan Spano / Susan Spano)
The backpacker haven of Don Det in the Mekong's 4,000 Islands area.
(Susan Spano / Susan Spano)
As most of Southeast Asia rushes into the future — new development is seemingly everywhere —Laos continues to feel quiet, dreamy, old-fashioned.
No place seems more so than southern Laos along the wide, slow Mekong River, where time seems to stand still. You'll see Khmer-era ruins, glittering gold Buddhist temples, crumbling French colonial mansions, myriad islands, and emerald rice paddies, and perhaps sample fish curry and coconut ice cream.
I needed a break from living in hot, congested Ho Chi Minh City in neighboring Vietnam, so I spent a week during the Lunar New Year holiday in Laos. I was suffering from what a doctor had diagnosed as allergy to HCMC pollution. He said Laos would be just the ticket.
It took about an hour to fly to the city of Pakxe, or Pakse, as it's sometimes spelled, in Laos from HCMC and cost about $100 each way. At the Pakse airport, I was picked up by the River Resort, an enchanting small hotel on the banks of the Mekong River just north of Champasak town.
My second-floor room had a wrap-around terrace overlooking the river, which is why I eagerly awakened for sunrise, a gorgeous, milky-pink affair reflected in the water. I also liked to watch the river from the resort's swimming pools and terrace restaurant. Actually, I liked to watch the river from almost anywhere.
The River Resort also booked my two-night cruise on the handsome old Vat Phou, which took me sightseeing farther down the river toward the Four Thousand Islands, or Si Phan Don, at the Laos-Cambodia border. I joined about 20 other tourists, most of them French, German and American, installed in a snug wooden cabin with a window and private bath.
Why Asia? Why now? Here's why, from a writer who now calls it home »
Together with five nights at the hotel (including two spa services, a sunset cruise and free use of bicycles) the trip cost about $2,000. Well worth it, I'd say.
Info: The River Resort; Mekong Cruises
---
Get inspired to get away.
Explore California, the West and beyond with the weekly Escapes newsletter.
You may occasionally receive promotional content from the Los Angeles Times.