When you read about clean energy, visions of wind turbines and solar panels may dance in your head. But what about your feet and using pedestrian power? British-based company Pavegen has been creating harvesting tiles that can turn footsteps into power — and bring newfound purpose to step-counting fitness buffs.
When feet tread on Pavegen's tiles, the compression of each step generates kinetic energy that gets turned into electricity. Alex Cassidy, a spokesperson for money-saving comparison website GoCompare.com, said in an email that one harvesting tile can create about "4.76 joules of energy, which translates to 8 watts, about enough to power an LED bulb."
Pavegen's energy and data harvesting tiles have been installed in a growing number of high-traffic pedestrian areas in the U.S. Alex Johnson, Pavegen's head of communications, emailed that Pavegen tiles are currently installed in part of Dupont Circle in Washington, D.C., and on the campuses of Bloomington High School South in Indiana and Webster University in Webster Groves, Mo.
Cassidy crunched statistics on how much power pedestrians could generate at these popular California attractions if they featured energy-harvesting tiles..
Golden Gate Bridge
It takes approximately 3,600 steps to cross the 1.7-mile bridge. Every day about 10,000 pedestrians cross it. Bridge crossers could generate about 170 million joules per day, which could run 65 laptops or more than 600 tablets for a day, keep a desktop computer running for three weeks straight or fully charge 5,000 smartphones.
San Diego Zoo
With up to 8,500 daily visitors, the San Diego Zoo gets a lot of foot traffic. Most visitors average about 7,400 steps, which could generate 308 million joules per day — enough to power three lawnmowers to run 24 hours a day.
Hollywood Walk of Fame
The 1.3-mile stretch along Hollywood Boulevard is about 5,500 steps. Its 25,000 plus daily visitors could generate 716 million joules per day — enough energy to power either a film projector for more than two weeks or 55 televisions a day.
Venice Boardwalk
If you could harness the footsteps of the Venice Boardwalk's 10 million visitors per year, the average 427 million joules generated each day over its 3,300 steps could power 40 electric skateboards per day. Cassidy wrote that the 32 billion steps hoofed annually on the boardwalk could operate most of the appliances in a small restaurant (including the refrigerator, freezer, oven, microwave, dishwasher and air conditioner) for 320 days.
Disneyland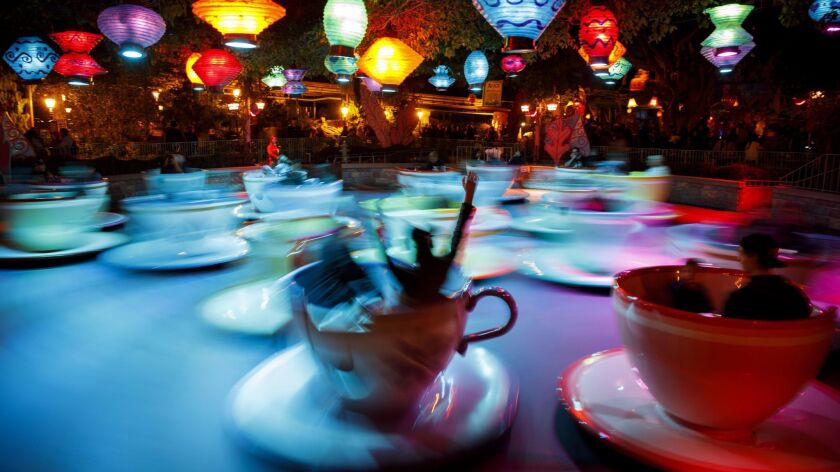 The 17.9 million visitors to Disneyland each year average about 21,000 steps per day. "California's most popular attraction, Disneyland, produces more energy than every other location on the list, clocking in at a whopping 4.9 billion joules," Cassidy wrote in an email. He said that could power 100 75-Watt streetlights for a week or fully charge 50,000 smartphones three times.
But back to D.C. Approximately 10,000 people walk over Pavegen's three V3 tile walkways every day in Dupont Circle. Alex Johnson, Pavegen's head of communications, said pedestrian footsteps are "generating renewable energy and data analytics from the 240 square-foot flooring solution consisting of three walkways. With each footstep generating around three joules of off-grid electricity, this is enough to power the new LED lighting in street furniture at Dupont Circle during the night as well as a reactive light path."
Dogs may not generate as much power as a human, but their paw strides still help light the way in Dupont Circle.
---