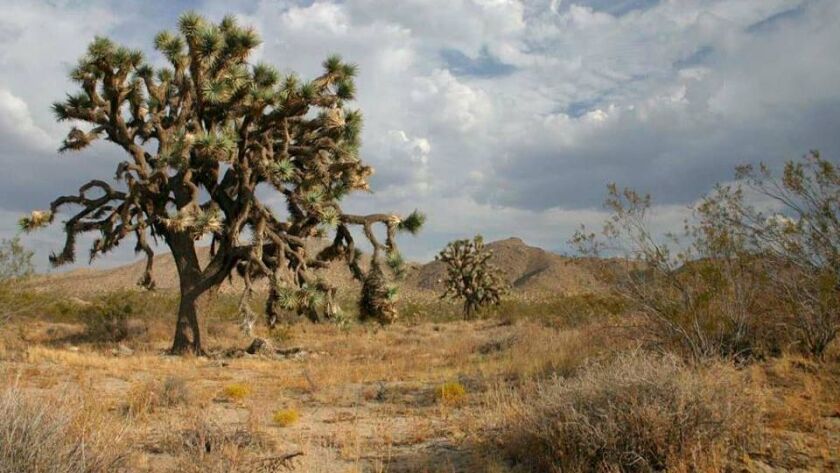 America's state parks want your first steps of 2019 to be on a trail or path — and rangers and volunteers will be on hand to show you the way. Now in its eighth year, First Day Hikes will take place in all 50 states on Jan. 1.
The number of hikes offered varies from state to state. You can take an easy hike at the top of Mt. Mitchell in North Carolina or go snowshoeing at several Wisconsin state parks. (You can find a list of hikes in U.S. state parks here.)
In California, people have more than 60 hikes to choose from up and down the state. Hikers should prepare for the cold by dressing in layers. They should also wear sturdy shoes or boots and carry water bottles. And don't leave the sunscreen behind.
The following hikes are a sample of what people can expect in California on New Year's Day. The hikes are free, but parking fees may apply. Check the list of start times and meeting points for hikes as well as parking fees.
► Calaveras Big Trees State Park near Arnold will lead participants on an easy hike in the North Grove of giant redwoods at 11 a.m. You'll learn the role the Civilian Conservation Corps played in creating trails, picnic areas and campgrounds at this park in the 1930s.
► Saddleback Butte State Park in Lancaster will organize three hikes at the park, including a moderate-to-strenuous hike over 5 miles that starts at 9 a.m. and takes you to places with great views of the Mojave Desert.
► Mt. Tamalpais State Park in Mill Valley has hiking trails that overlook San Francisco Bay. The park will lead 5- to 10-mile hikes for those who want a strenuous workout as well as a walk that gives the history of the Mountain Theatre. There's also an easy one-miler for beginners and families.
► Crystal Cove State Park in Laguna Beach will lead hikers on the 3-mile loop trail in the morning to look for "birds, bobcats, butterflies, and buckwheat," the park's website says. Children must be 8 or older to go on the hike that starts at 9 a.m.
► In San Diego County, hikers can choose from a series of hikes, up to 5 miles long, in Anza-Borrego Desert State Park, or head inland for a hike in Cuyamaca Rancho State Park near Julian or an off-road desert adventure at the Ocotillo Wells State Vehicle Recreation Area.
► Walk the bluffs and beach paths for about 6 flat miles at Carpinteria State Beach in Carpinteria. The hike with ocean views starts at noon and follows the Rincon Trail.
Twitter: @latimestravel
---