Seven takeaways from cruising the Mediterranean with five kids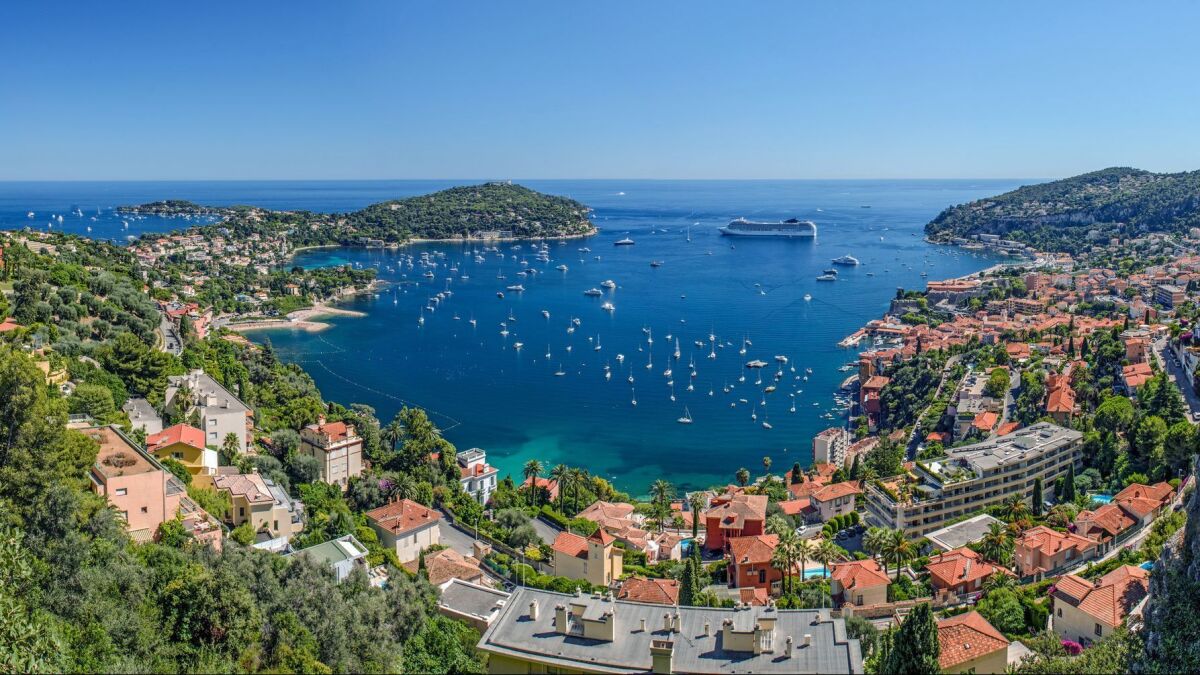 Cruising the Mediterranean is an excellent way for families to explore Europe. The landlocked sea touches many of the continent's most popular destinations, including major ports of Spain, France and Italy in the west, and cozy ports of Croatia, the Balkans and Greece in the east.
Port-hopping also removes much of the logistical and (linguistic) hassle of crossing borders and planning schedules. The "floating hotel," all-inclusive food and entertainment always travel with you, and getting on and off the ship typically requires only your key card instead of a passport, paperwork and long immigration lines.
Does cruising the Med with children live up to its reputation? After recently doing so with our five children on a Celebrity best-of-the-western-Mediterranean excursion, my wife, Lindsey, and I can say yes.
Although the conveniences of a modern cruise make accessing Europe easy, you'll need to budget more (plus the cost of transatlantic flights) than you would, say, for a Mexico or Caribbean cruise.
Cruising Europe also comes with trade-offs; some experiences are not as deep as if you were on foot.
Before booking your family cruise to the Mediterranean, here's what you need to know.
Choosing sides
Do you want a quieter cruise to smaller ports, or would you rather expose your kids to lots of iconic points of interest? Cruising the Med forces you to answer that question, because most of the itineraries are divided into eastern or western routes.
Because we wanted iconic Europe, Lindsey, and I chose a western route with stops in Rome; Barcelona, Spain; Florence, Italy; and Nice, France, among others.
Although the eastern and western routes are equally picturesque and relaxing, I'm glad we started on the western route. Another American family, which had done both, confirmed our choice.
Aboard the new Celebrity Edge, I checked out its wow features »
Favorite destinations
We didn't have a single dud among the eight ports we visited. Rome was wonderful, made even better with the "skip-the-line" tours of the Vatican and Colosseum that we booked through Get Your Guide.
Barcelona was as bright, colorful and tapas-filled as I had imagined. Villefranche-sur-Mer on the French Riviera lived up to its recent selection as the most beautiful port in all of the Mediterranean.
We couldn't have chosen a better place to hire a catamaran for the afternoon than in Palma de Mallorca. And the monkeys and tunnels of Gibraltar Rock Tours were an unexpected hit for parents and children.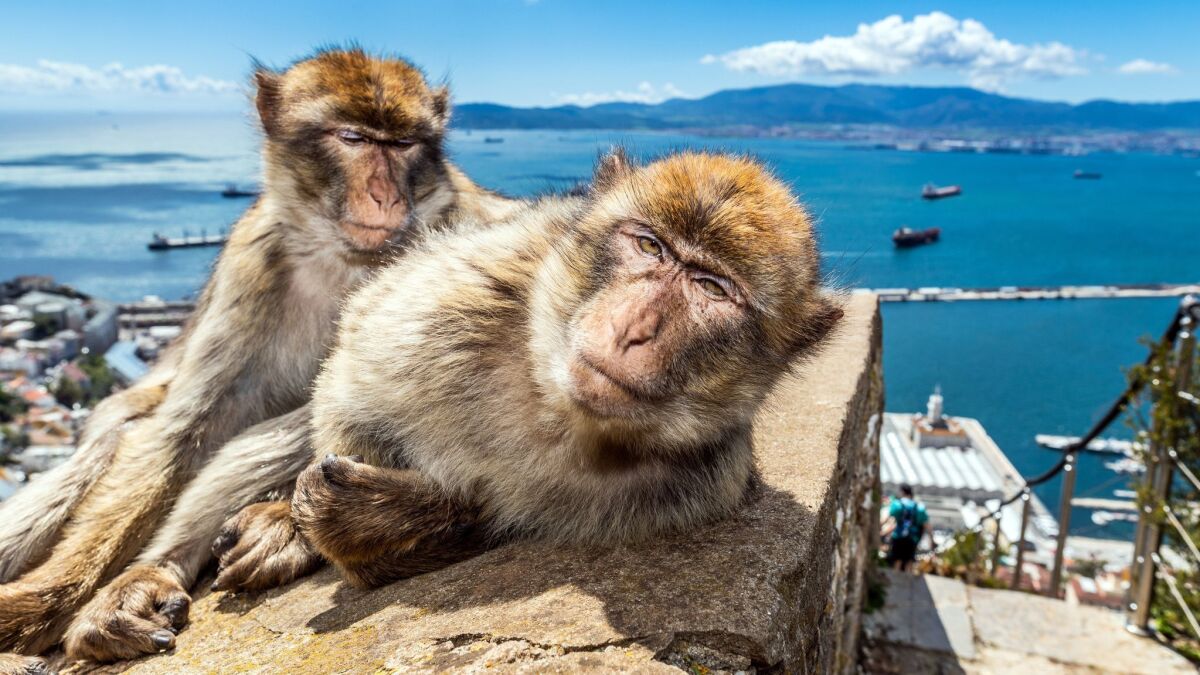 On 11 nights and only two full days at sea, we saw and did more than we had on our Caribbean and Alaskan cruises.
Culture clashes
Different societies behave differently, and Europe is proof of that. I wanted our children to experience this — and the cruise did not disappoint.
On a beach in Spain, we saw men in the briefest of swim trunks and women wearing nothing at all on top. In parts of Italy, we saw more scooters on the road than cars and learned what it's like to be without air conditioning in 100-degree heat. We saw strangers eating hamburgers with cutlery and were delighted by every bidet we encountered.
There's nothing wrong with any of that. I'm grateful our kids got a chance to see another way of life.
Priceless moments
I won't forget many things about our trip, some of which we were lucky to have experienced firsthand. We stumbled upon a private Mass in Rome's Pantheon and saw Pope Francis speaking immediately after we left St. Peter's Basilica.
Other things were simple but just as memorable: indulging in gelato and street pizza; surviving the sweltering Mediterranean heat with bottomless soft-serve ice cream on the ship; seeing Italy's Tuscan countryside full of green hills and tall columns, and watching golden sunsets from the ship's deck.
We were on Nieuw Statendam's maiden voyage. Here's what we discovered »
More than anything, though, I'll remember the pride I felt hearing my kids say "Grazie," "Merci" and "Gracias" without my prompting. That and my 5-year-old asking me, with a straight face, if Rome was built before or after he was born.
In their own words
For this story, I asked our children what they enjoyed most about the cruise. Here are their responses.
"I liked silent disco," said my 8-year-old, referring to the popular onboard activity in which you don headphones and choose one of three dance music stations to enjoy privately. Part of the fun is seeing which color-coded station the crowd is most enjoying, not to mention walking up on a bunch of silent, headphone-wearing dancers.
"I liked how kid-friendly the ship was," my 10-year-old said. "I felt safe at the kids club and while navigating the ship without you and mom."
The others had simpler answers. "I liked the arcade," my 6-year-old said.
"I liked the pool," said my 5-year-old.
"I liked the food," added my 12-year-old — a sentiment I would mostly agree with, although there were some misses.
Worthwhile trade-offs
Because you're staying on a cruise ship with included meals, you'll experience fewer food, entertainment and lodging options than you would if traveling by land. This results in fewer encounters with locals and ultimately less depth.
She indulged in a cruise ship spa treatment, but the results didn't last as long as the trip »
That's not to say the crew didn't try. One night in Barcelona, staff brought in a local flamenco group to perform in the ship's auditorium. And every day, the cooks served local dishes of the ports we were headed to, sometimes with spectacular results.
As for the unauthentic experiences, we still had a good time. Highlights included the aforementioned disco dancing, outdoor movies under the stars and kids club "babysitting" that the kids actually enjoyed.
Final judgment
Is cruising the Mediterranean the best way to expose kids to Europe? Not necessarily. But it is culturally rich, highly educational and convenient.
Cruising the Med lets you kill two birds (a top-rated ocean and a culturally rich continent) with one stone (a cruise ship). The attempt to showcase the continent succeeded far more often than it failed.
Bottom line: If you appreciate cruising, your family will like it. If not, you might feel constricted by the predictable format. As for me and my house, we believe.
---
Get our L.A. Goes Out newsletter, with the week's best events, to help you explore and experience our city.
You may occasionally receive promotional content from the Los Angeles Times.