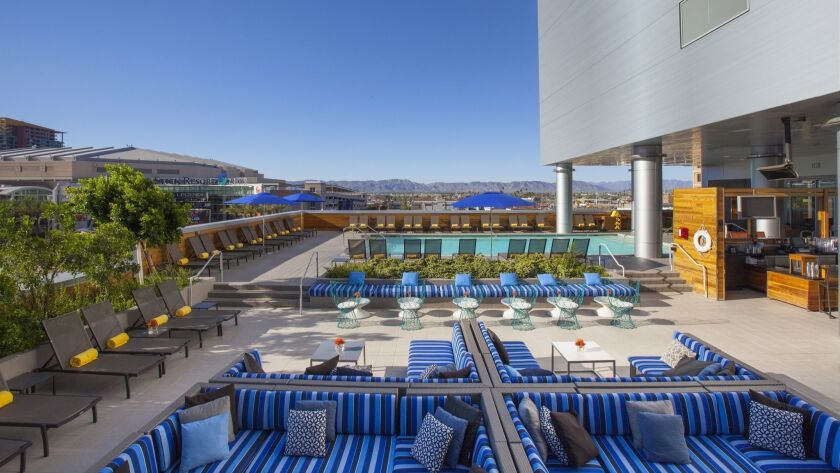 When the temperatures rise in Phoenix, room prices drop. Summer stays at Kimpton Hotel Palomar Phoenix in the downtown CityScape area start as low as $99 from May through September.
The deal: The city gets super-heated in summer, which is why many hotels offer bargain-price stays. Hotel Palomar's lowest prices fall midweek and during late summer stays (July through September, when average temperatures can be as high as 106, according to Current Results).
When: You must reserve by May 31 for stays May 1 through Sept. 30.
Tested: I found availability for $99 rooms on random dates (Aug. 18-20, for example) and $126 rooms on some weekends (Aug. 23-25). The prices don't reflect tax or a $20 nightly fee. In terms of value, the same rooms during peak fall and winter season cost $349 a night.
Info: Kimpton Hotel Palomar Phoenix, hotelpalomar-phoenix.com
---