Kittens and puppies as emotional support animals don't fly with Delta; on a long-haul flight, support animals don't either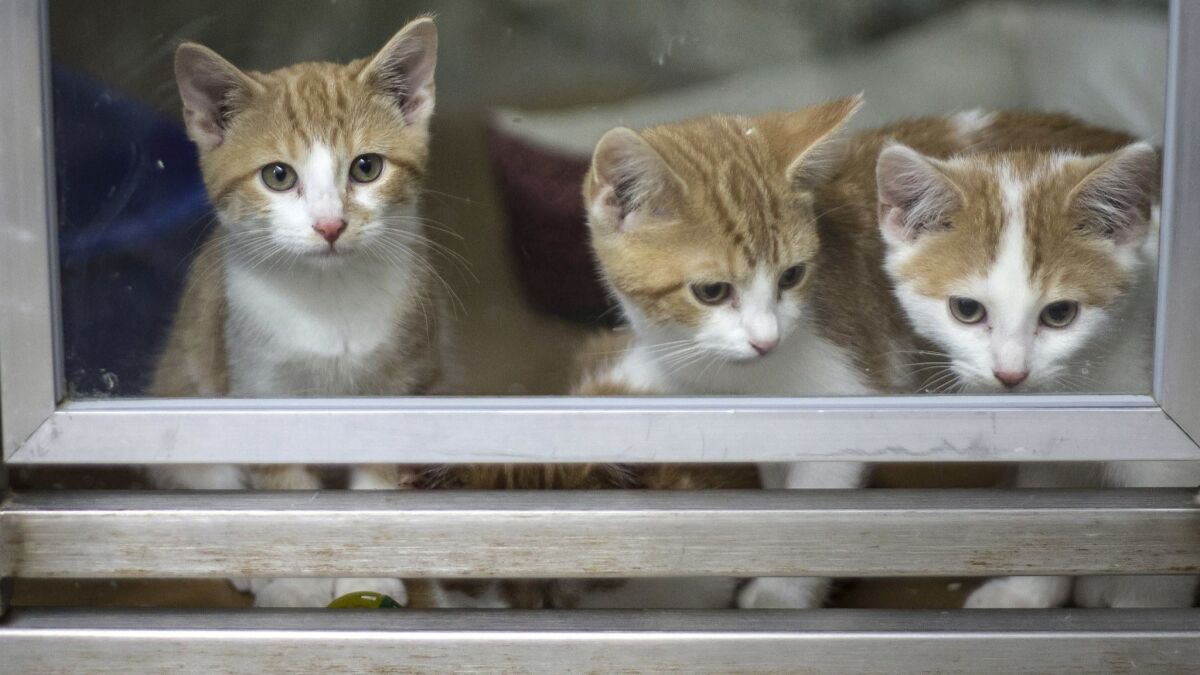 Kittens and puppies less than 8 weeks old won't be flying as emotional support or service animals on Delta Air Lines flights. The airline further tightened its rules by banning support animals of any kind on flights longer than eight hours, Delta's website says.
The new rules go into effect Tuesday.
Passengers who had asked to bring a support animal on a long flight and bought their ticket before Dec. 18 will be allowed to fly with the animal until Feb. 1.
Delta's policy says passengers who want to travel with support or service animals must comply with the U.S. Department of Agriculture rule that pets be at least 8 weeks old and fully weaned before they can fly.
This is at least the third time Delta has cracked down on passengers who ask to bring support and service animals on board. In January, the airline asked fliers to provide paperwork on their animal's health and behavior at least 48 hours before their flights. In July, it banned support or service pit bull-type dogs on board.
Earlier this year, Delta statements said it acted after a 2017 incident in which a passenger's 70-pound emotional-support animal bit another passenger, causing severe injuries to his face. Reports of incidents (including urination and defecation, and biting) involving service and support animals during flights have increased 84% since 2016.
Delta carries 700 service or support animals daily and nearly 250,000 annually.
"Customers have attempted to fly with comfort turkeys, gliding possums known as sugar gliders, snakes, spiders and more," a statement said.
The Air Carrier Access Act requires airlines to allow service animals to travel with passengers with disabilities. Delta and other airlines provide travel for service and support animals for free; they are not required to be kenneled.
Fliers who pay to take their pets on board must comply with a different set of rules. Animals must be kenneled and be at least 10 weeks old for domestic travel and 15 to 16 weeks old for international travel.
Delta's rules about support and service animals as well as traveling with carry-on pets can be found on the airline's website.
Delta didn't respond to a request for comment Tuesday.
Get our L.A. Goes Out newsletter, with the week's best events, to help you explore and experience our city.
You may occasionally receive promotional content from the Los Angeles Times.