Places to see and sleep in San Felipe, still one of Baja's top best laid-back beach towns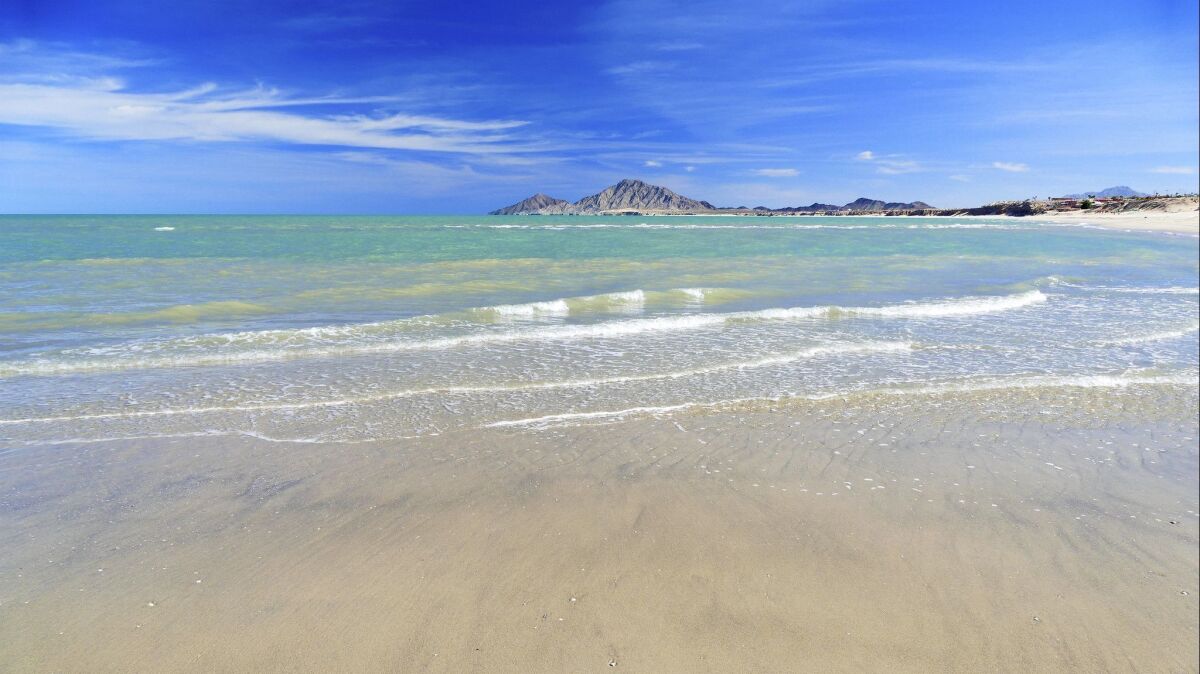 ¡Salud! Raise a toast — preferably a cerveza —to Baja, Mexico, the ideal place to lounge in a beach chair, pop open an icy beer and watch seabirds soar. My newest discovery here is the laid-back beach town of San Felipe on the turquoise waters of the Gulf of California. The village, a two-hour drive south of Mexicali (six hours from Los Angeles), is the prize at the end of a trip through rugged volcanic mountains set off by miles of arid desert. Fishing, camping, shopping, beach fun and off-road adventures are popular pastimes. Things are relatively inexpensive, which is why my two-night stay cost $440. That's also why you'll see a large expat community of U.S. and Canadian citizens. English is spoken in most places, and the dollar is widely accepted, but not credit cards.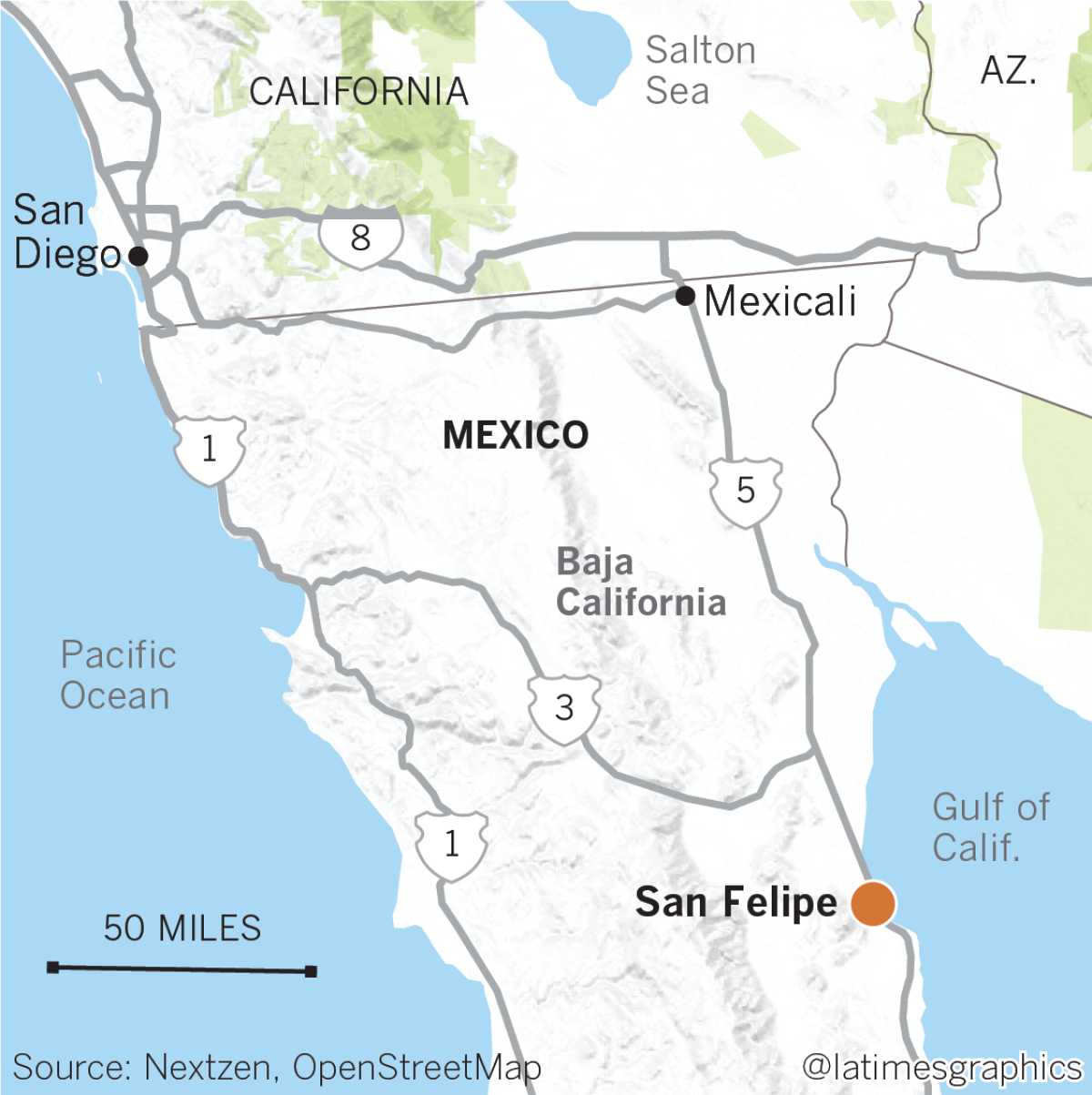 THE BED
Location, location, location. The Hotel El Cortéz and its restaurant/bar front a beautiful section of beach; ask for an upstairs room for an even better view. The rooms are bare-bones and dated but not expensive (from $120 per night year-round). The area also offers plush condos for rent on mysanfelipevacation.com and holidayhomes.com. Many visitors camp at expat strongholds such as Pete's Camp.
THE MEAL
Fish tacos are the specialty in San Felipe; you'll find great ones at many restaurants. For a more upscale meal, La Vaquita Restaurant, which specializes in seafood and steak, is a fave. It's named for a small porpoise, the vaquita, that is near extinction because of gill-net fishing. Entrees from $12.
THE FIND
Four blocks of shops and businesses line the beach downtown, which is fronted by the malecón, the heart of San Felipe, where mariachis stroll at night and vendors offer tropical drinks and food. Take a 45-minute panga (rental boat) ride to the Isla Konsag, aka the Rock, where you'll see marine life such as seabirds and sea lions. Don't miss the Valley of the Giants (Valle de los Gigantes), about 9 miles south of San Felipe, where a preserve protects an impressive forest of massive cardón cactuses, the tallest cactus in the world. They can be found only in Baja and Sonora and grow to more than 60 feet.
Play our holiday gift guide game and find presents for everyone »
THE LESSON LEARNED
Buyer beware. San Felipe is a boom-or-bust town where developers have launched mega projects several times in the past 30 years. You can see the skeletons of some of these developments as you drive through town. Some of the projects have worked out well for ex-pats who have bought homes; others have been left holding the bag.
Hotel el Cortéz, Av. Mar de Cortés Sur S/N, Mar de Cortés, 21850 San Felípe, B.C., Mexico,, Mexico; 011-52-686-577-1055. No wheelchair accessibility.
La Vaquita Restaurant, 233 Puerto Peñasco, Segunda Secc, San Felipe, Mexico; 011-52-686577-2837
Get our L.A. Goes Out newsletter, with the week's best events, to help you explore and experience our city.
You may occasionally receive promotional content from the Los Angeles Times.