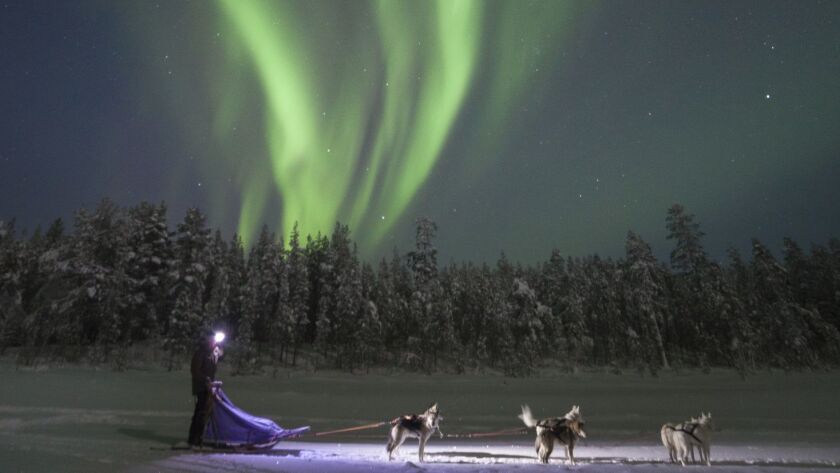 "I couldn't feel the toes on my left foot, and my face was covered in ice, but I was having the time of my life," Scott Fritz writes.
Inspired by Jack London's book "Call of the Wild," Fritz decided to take a dog-sledding adventure in the Swedish Lapland. It was sometimes grueling, but it opened worlds to him that he would not otherwise have seen, which is what you want in travel.
But his journey raised some issues with at least one reader who thought the dogs were suffering just to provide travelers with thrills, so I asked Ed and Tasha Stielstra of Nature's Kennel Sled Dog Racing & Adventures in McMillan, Mich., whether the huskies suffer.
"No, it's not inhumane," Tasha said in an email. "The dogs love and live to run. This is what they are born to do. Does a black Lab or golden retriever like to chase tennis balls? A beagle like to hunt for rabbits? It's a very natural behavior for them."
Are they protected from the cold? Their coat is double thick; the undercoat insulates and outer coat resists water, according to Mental Floss magazine.
Huskies' feet are tough — "leather-like" is often how they are described — but booties sometimes are used, Tasha said.
"The snow conditions and temperature dictate when booties are needed," she said. "They are not for traction or warmth; they are to prevent injury (snowballs packing into the dogs' feet)."
Fritz told me that the dogs were well cared for, which makes sense. If you have an airplane, you take care of it so it can do its job. It's no different with dogs, which are an investment.
That story may not be your cup of tea, but we offer several others that may be. In fact, you may need that cup of tea to ward off the chill from our two other wintry stories: a roundup of what's new at ski areas in California and the West and a Weekend Escape to Colorado Springs, Colo.
If you're staying indoors, we suggest a list of 100 hotels worldwide that includes two in California that are wildly different; advice on how to find a vacation rental that works if you have mobility issues; an update on a Vegas restaurant that is moving from complex preparations to simpler, more healthful ones; a Vegas show scene powered by female superstars; and advice on whether you need a visa and, if so, how to get one.
Outdoors or indoors, we offer a buffet from which you can pick and choose. So onward, huskies.
The warm glow of a cold adventure
You might feel like king of the world, but you can't play king of the world, a la "Titanic." That was one of the rules laid down to the participants who were dog-sledding through the Swedish snow. Northern lights and vast swaths of a frosty land that was nearly fairy-tale-like were part of this whale of a (dog) tale.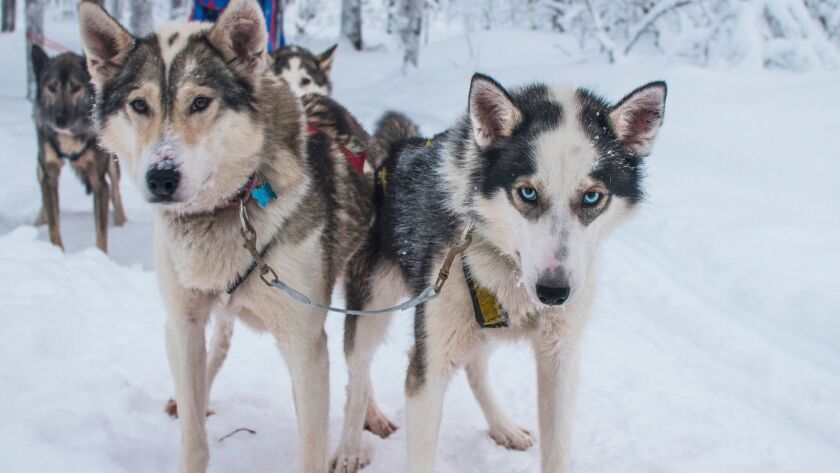 Further crackdowns on emotional support animals
Travelers are sharply divided on whether emotional support animals (not to be confused with service animals, which are usually highly trained) should get to ride for free in an aircraft cabin. Earlier this year, major airlines tightened the rules for animals' carriage, and L.A. Times readers responded. Now Delta has issued further restrictions, Mary Forgione writes. See what that means for you.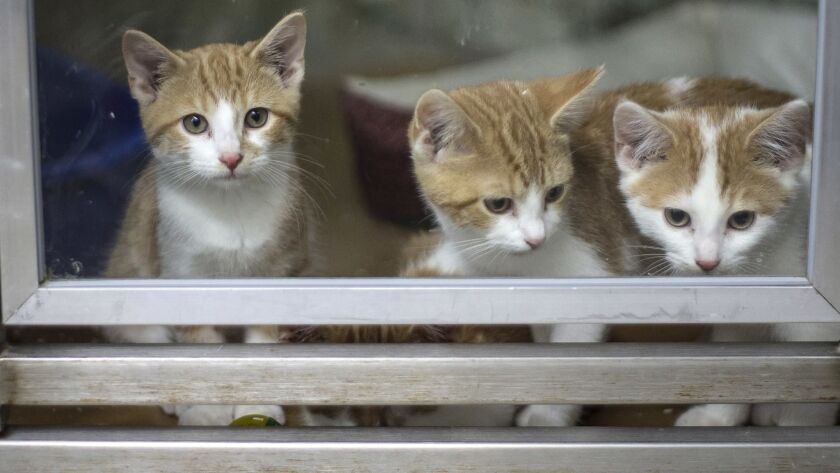 Purple mountains' majesty and the prose they inspired
What do "America the Beautiful" and Antlers Hotel in Colorado Springs, Colo., have in common? More than you might imagine, Jay Jones writes. Read about the connection between the song and the summits that inspired, at least in part, one of the most beloved songs and how a long-dead fellow named Spencer Penrose may be keeping an eye on you at the celebrated Broadmoor hotel.
Could they be more different?
We receive "best of" lists fairly often, but this one from Fodor's gave us pause: On the list of the world's 100 best hotels, California has only two, Mary Forgione writes. One is in San Francisco (no surprise) and the other is in Idyllwild (surprise). It's a fun list and includes many places we've not yet visited, so … inspiration.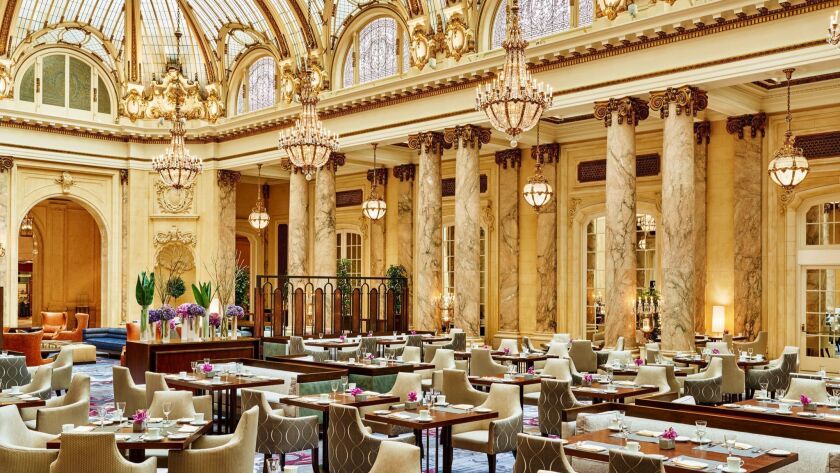 If you're traveling to an exotic land, will you need a visa? Make sure you know the answer. My On the Spot column explains where you can find out what you'll need, documents-wise, before you step foot on a plane, and what you need to do first. Because if you don't know and you don't have the right stuff, you could get sent home.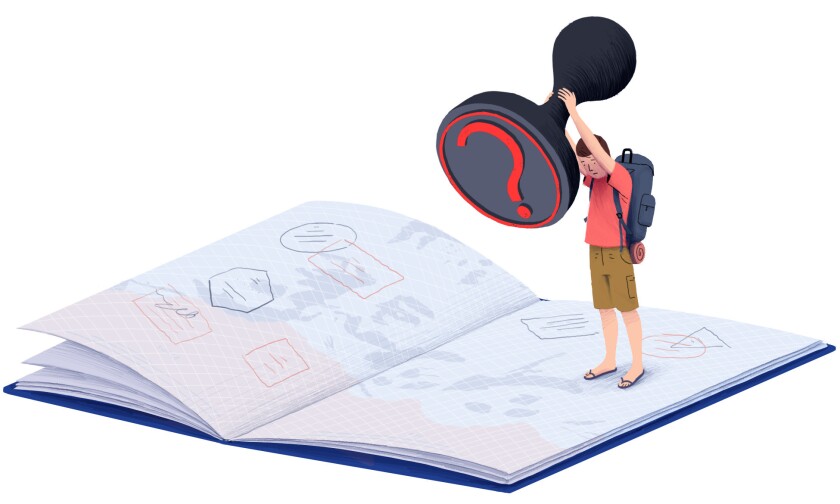 Navigating vacation rentals
If you have a mobility issue, renting a vacation house can be tricky. Now, some rental sites are beginning to showcase homes that work for wheelchair users or others who may need more space to maneuver or adaptive equipment, Yomi Wrong writes in All Systems Go, a column devoted to the mobility issues that could separate you from your vacation dream.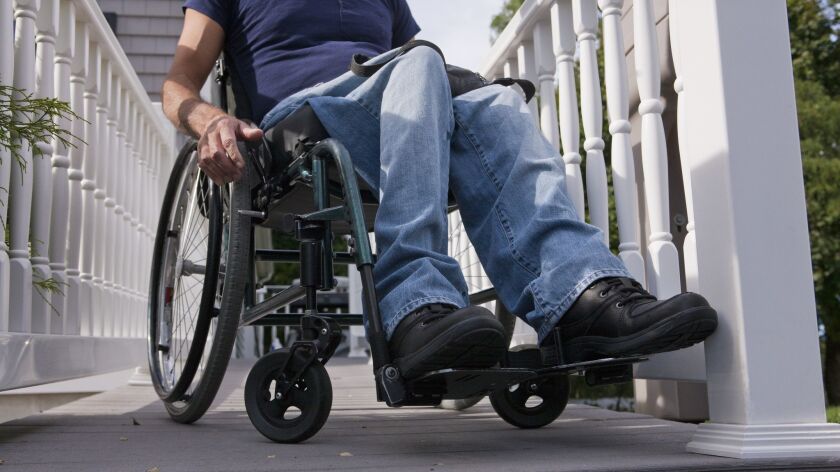 Simple things are the best
If you think fancy eating means unhealthful eating, you might want to think again, at least if a Nobu restaurant is involved. Chef Nobu Matsuhisa is changing the cuisine at his restaurants from complex to simple, which means "cleaner flavors," Michael Hiller writes after interviewing the chef in Las Vegas. Eating there often isn't just a culinary treat — it could be good for your health.
Where to find Dasher, Dancer, Prancer, et al
Their knees make a clicking noise and their noses aren't especially red, but reindeer are so integral to so many holiday stories and traditions you may want to get closer to them (we mean, other than on your roof on Dec. 24). Mary Forgione tells us where you can find these magical but not mythical creatures.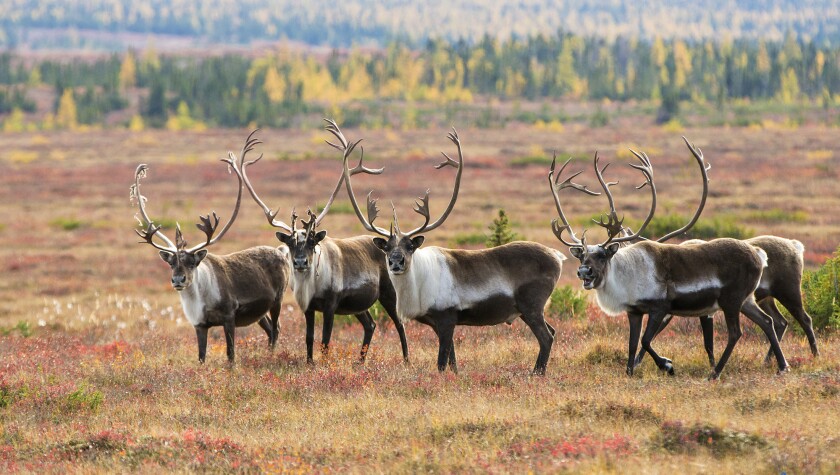 What you need to know about the slippery slopes
You know Alexa and Siri, but now there's Emma. She knows everything (almost) about California's Heavenly, Northstar and Kirkwood. She's on hand 24/7 every day and brings vast amounts of info to skiers and boarders. She's the new digital assistant, but she's just one of the new things at slopes in California and the West, Irwin Curtin reports.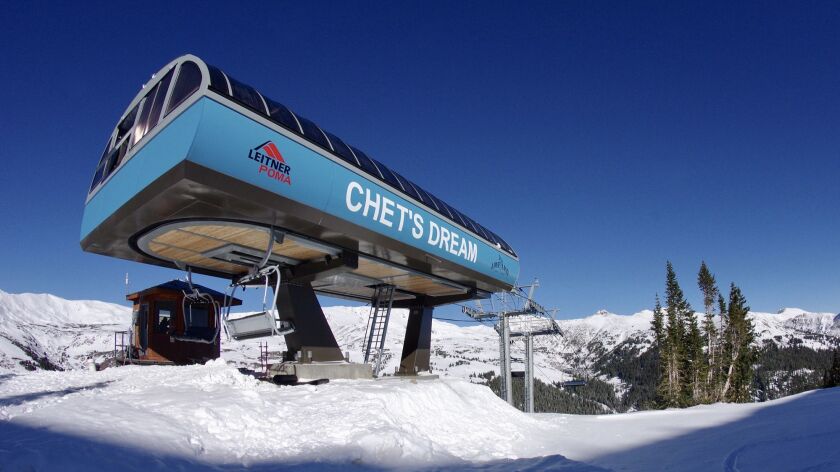 All the singing ladies
It's female star power in Las Vegas, where notables have grabbed the show spotlight up and down the Strip. Some are wrapping up runs; others will be there for a while. Find out where to put an exceptional song in your heart.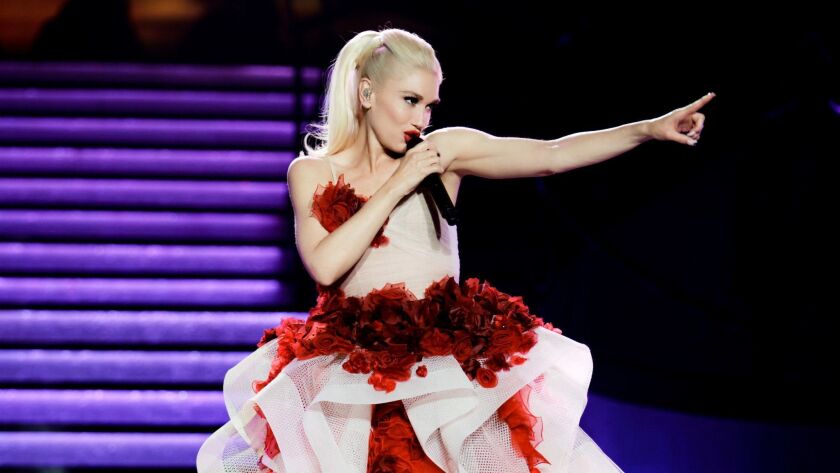 What we're reading
There are plenty of artifacts floating around in space. Should we lasso them and take them to the moon and build a historic repository there, Marina Koren asks in the Atlantic? Here's what might be included and why it's important to start thinking about this now (and not because you're trying to get a good airfare to get there).
"I'll take a quick spin through these photos," I said to myself when I came across National Geographic's best photos of the year, culled from 2 million images. About an hour later, I was still gazing at them, amazed at the sheer genius behind them, the thoughtfulness and the photographers' presence of mind. It's an amazing journey all over our world.
Next time you're leaving from LAX, why don't you just walk there? Karrie Jacobs, writing in Curbed New York, decided to do the East Coast version of that and walk to LaGuardia. "I walked to the airport simply to see if it could be done," she writes. If airports were a blend of "transportation facilities" and "civic spaces," she writes, wouldn't that make them better? And what about autonomous cars? Wouldn't they help? Maybe. But maybe not — for a surprising reason.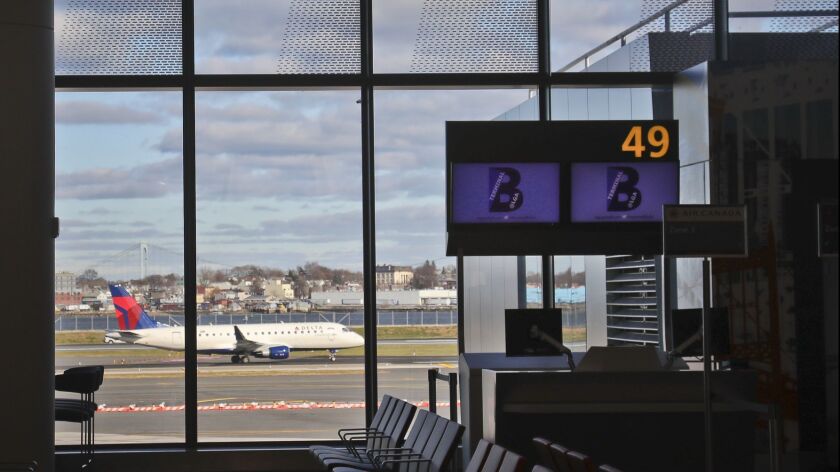 To reach us
If you have a comment, question, concern, complaint or the name of a secret post office that stays open until midnight, please send that to travel@latimes.com.
To subscribe to this newsletter, which comes out weekly, or its monthly Vegas cousin (which next appears Dec. 27) or dozens of other L.A. Times packaged-just-for-you mini-tomes, go to the Los Angeles Times Newsletter page.
End paper
We in the travel family — and we do feel like a family — were saddened by the loss of Cathy Erskine, the wife of Chris Erskine, our colleague and frequent contributor to the section. Chris has worked on and off with the Travel section for more than a dozen years, and he is our heart. You can read his remembrance of his wife online or in the Saturday section.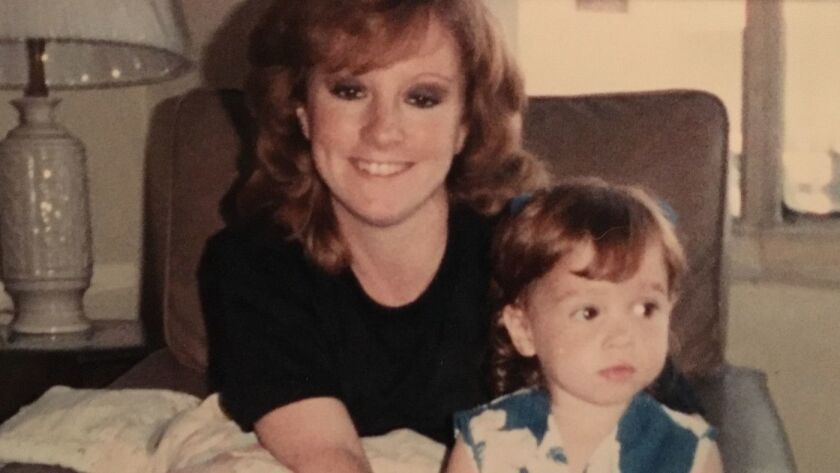 Here's one of the things about death: If a friend or loved one suffers a loss, it also resurfaces your own loss. And because most of us have said goodbye to someone we hold dear, someone else's pain is compounded, perhaps especially at the holidays.
Travel helps in the healing process, I've found, although perhaps not immediately. It is slightly jarring to see new places without your other set of eyes, but time away from familiar surroundings also is a good way to remind yourself that a new phase of life still comes with rich rewards.
If you're heading out for the holidays, we want you to travel safely and well — physically and mentally — and to remember that we'll be here to welcome you home.
---