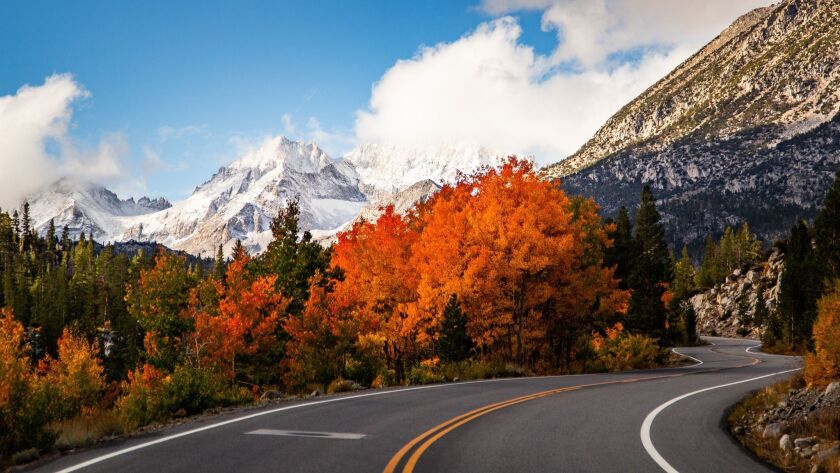 California's fall palette was on full display this week, with snow on the mountaintops and peak color in some upper areas. Mid-October is prime time for leaf-peepers in the Sierra and beyond.
Go now, the experts say.
Reds and golds will linger for the rest of the month, and areas below 9,000 feet will peak this week and next.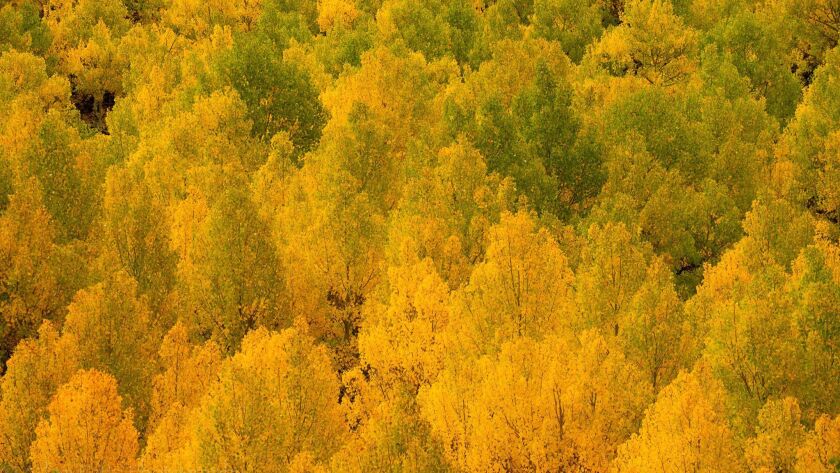 Bishop Creek Canyon, always one of the first areas to pop, offered some fantastic scenery in the past few days, according to John Poimiroo's CaliforniaFallColor.com, a fall leaf tracking site.
Color spotter Gigi de Jong said that Bishop Creek attracted so many photographers that they were leapfrogging over one another for "the sweet spot and that great shot."
"It's last call above 9,000 feet feet in Mono County, and what a way to close out fall color viewing at those elevations," the site reported
Snow dusted Eastern Sierra mountain tops above 10,000 feet, the site reported Thursday.
In Southern California, Tropical Storm Rosa made its way from Phoenix, where it deposited a couple of inches of rain, to the San Gorgonio Wilderness, where its winds kicked up and threatened to strip the aspens of their golden leaves. The advice from the color site: Keep your fingers crossed that the winds settled down and go now.
Meanwhile, a drive along Tioga Road, and up the 395 past Mammoth and into June Lake, always provides plenty of scenery this time of year. Poimiroo's site said that colors are peaking at Virginia Lakes, Upper Rock Creek, Sonora Pass and Tioga Pass. McGee Canyon, Parker Lake and Lundy Canyon are expected to be at or near park colors this week and next.
Poimiroo will issue a leaf-peeping summary of autumn colors around the Golden State each week, ending with Thanksgiving.
For more photos, go to CaliforniaFallColor.com
---